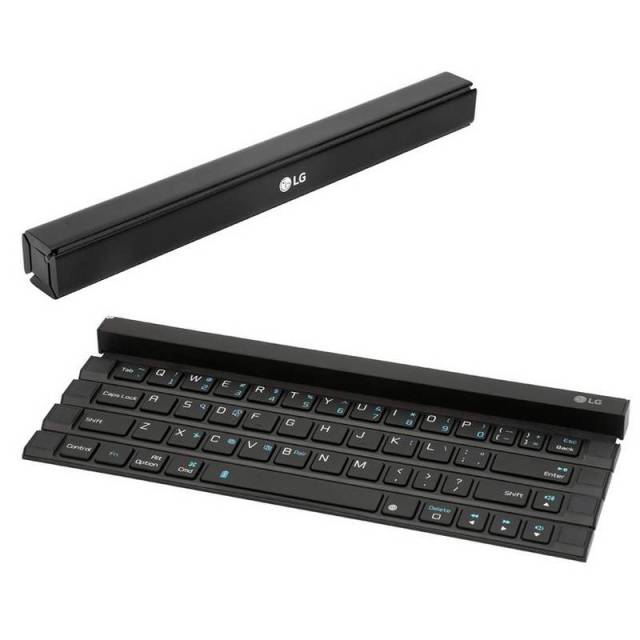 LG's Rolly rollable desktop keyboard, folds up along the four rows to create an easy-to-carry "stick" that fits into one's pocket.
LG's Rolly full size keyboard for pocket, featuring high-contrast keys and a fold-out mobile device stand, typing on it is extremely comfortable because its 17mm key pitch is nearly as generous as the 18mm key pitch found on most desktop keyboards.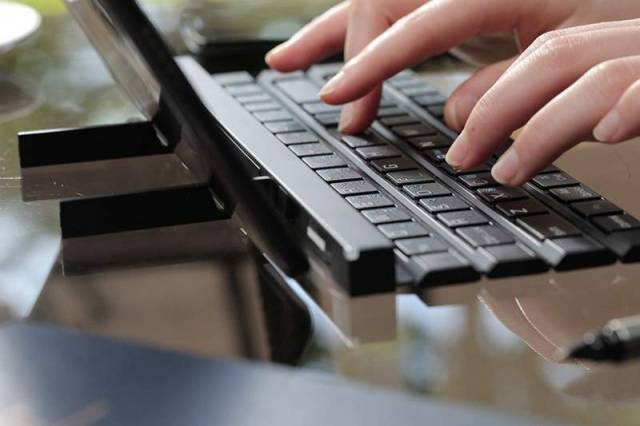 Simply unfolding the Rolly Keyboard enables the auto pairing function to connect easily to two different devices at the same time via Bluetooth 3.0 with the ability to toggle between the two with a simple key press.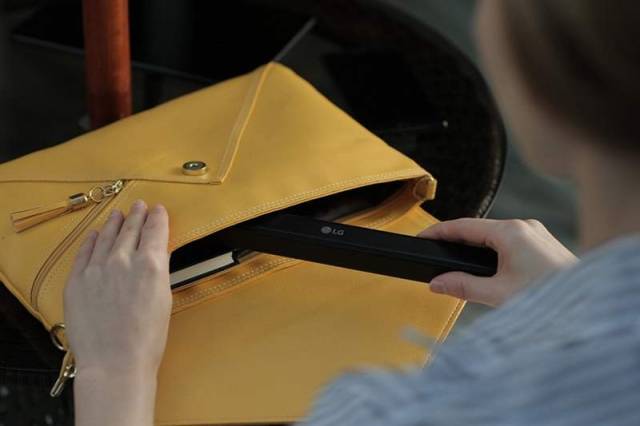 Seo Young-jae, vice president in charge of Innovative Personal Devices at LG Electronics Mobile Communications Company, said:
"LG Rolly Keyboard is just one of the many premium input devices we'll be unveiling in the coming months as we expand our accessories offerings. The goal was to create a product that could add more value to LG smartphones and tablets at the same time offering a unique design proposition that hadn't been explored before."
https://www.youtube.com/watch?v=-BOmdKWrBrs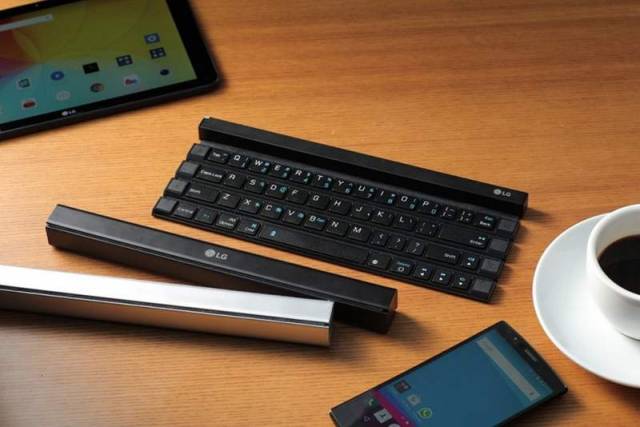 source LG