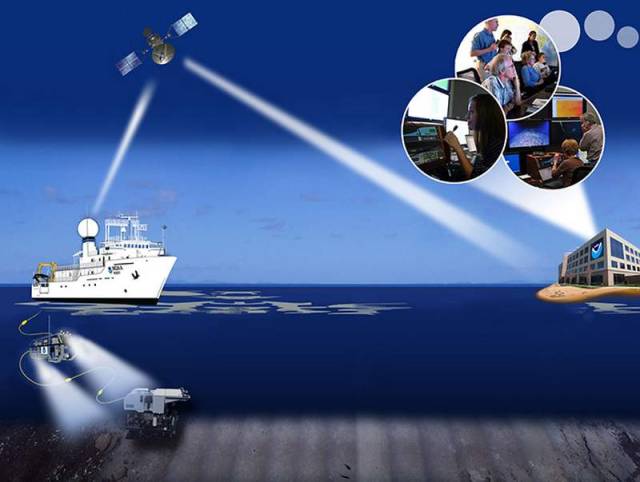 Watch Live a robot of NOAA Ship Okeanos Explorer, from July 10 to September 30, 2015, exploring the Deep Waters off Hawai'i.
Hohonu Moana: Exploring the Deep Waters Off Hawai'i – Camera 1
When the Okeanos Explorer is underway on an expedition, this page will broadcast streams from the ship. What is being shown on the different video streams may change depending on the exploration and operations at hand; check the table below for information about the current display and/or the status updates above for information about operations.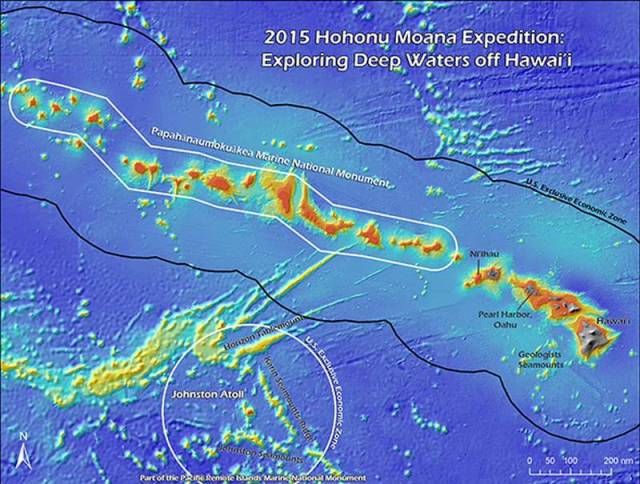 Note that occassionally on the feeds, you will see two red dots – these laser points are 10 centimeters (almost four inches) apart and are used by scientists to determine the sizes of things that they are seeing.
Learn more at the Okeanos Explorer website