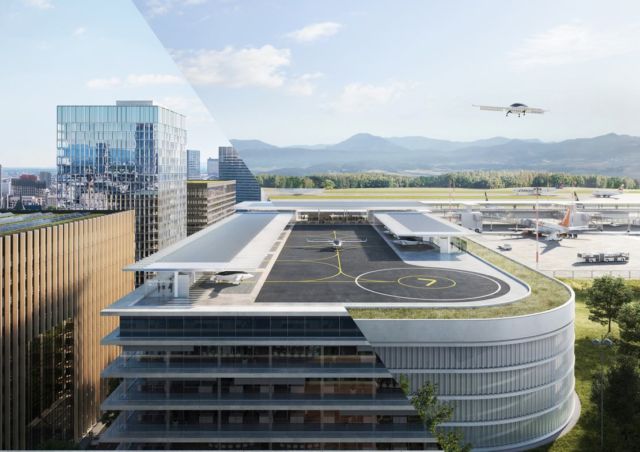 Lilium flying-taxi startup reveals design for large and small urban vertiports.
German aerial-taxi company Lilium working on a lean, modular design that will help make vertiports accessible to developers large and small. Whether they are placing a vertiport at an existing transport terminal, next to a shopping center, on top of a busy car park or alongside a suburban residential development, we wanted to make it easy and affordable for them to design and build a suitable vertiport.
Our design is based around a limited set of modules which are standardized as much as possible, making it simpler and more affordable for developers to plan a vertiport for their specific site. The modules can also be prefabricated off-site, reducing costs and allowing for rapid on-site construction.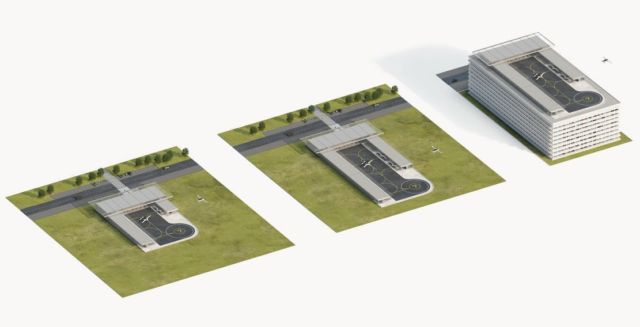 Each module consists of a set of functional components that are optimized for regulatory compliance and reliable operations. Recognizing the critical importance of safety to our customers and to local communities, we have followed existing regulations where applicable, for example in the design of the safety areas, in the guidance relating to obstacle clearance, and in the design of the Landing and Take-off Area, which has a diameter of 1.5x the 'critical dimension', which in our case is the wingspan of the Lilium Jet. Where new rules are proposed, we are working actively with other companies in our sector, and the relevant regulators, to develop these.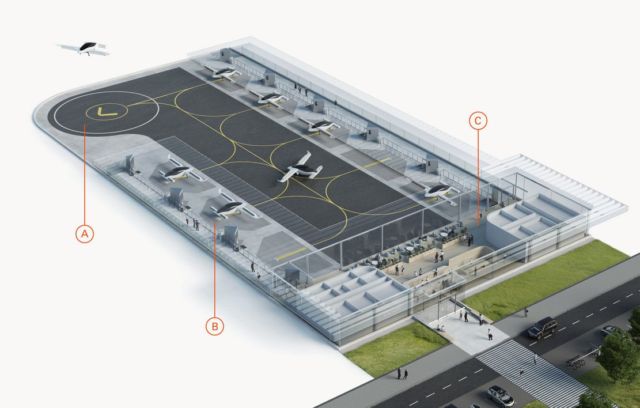 In the case that a vertiport is retrofitted to an existing building, an underlying load-transfer structure may be required. For these opportunities, the structure is set out independently from the functional modularity of the vertiport, enabling us to work with the same modular approach as we would with an at-grade location.
Whether a vertiport is designed to facilitate 20 flights per day or 20 flights per hour, it will have three common ingredients: a take-off area, parking stands and a terminal.
source Lilium