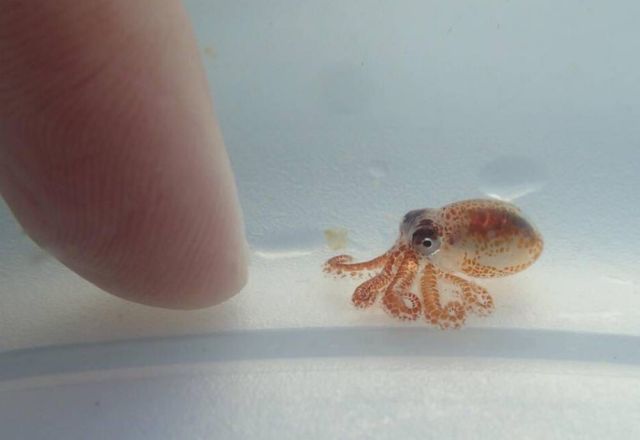 Researchers came across this beautiful little octopus, that was found among the debris.
Scientists at the Kaloko-Honokohau National Historical Park pictured this tiny octopus.
During a surface break from coral reef monitoring our Marine Biologists noticed something small when they picked up several items of floating plastic marine debris. On there next dive, our Geoscientists in Parks intern Ashley Pugh released the octopus safe and sound in a small protected space!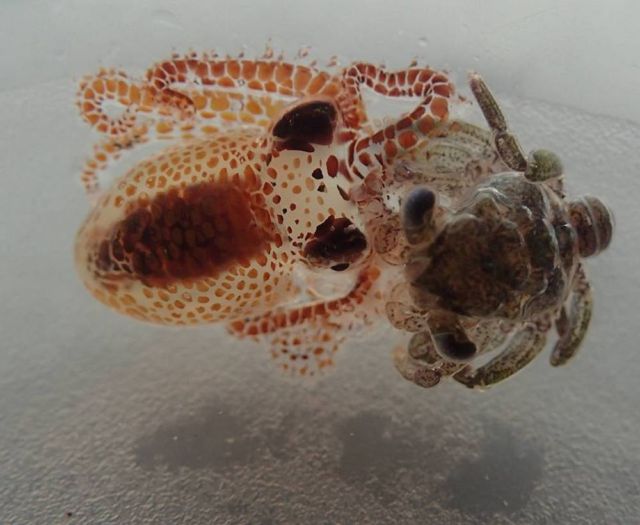 Photo of another baby octopus taken by the dive team (again found on plastic debris) attacking and killing a baby crab.
Images credit Kaloko-Honokōhau National Historical Park Hawaii
source Kaloko-Honokōhau National Historical Park Hawaii