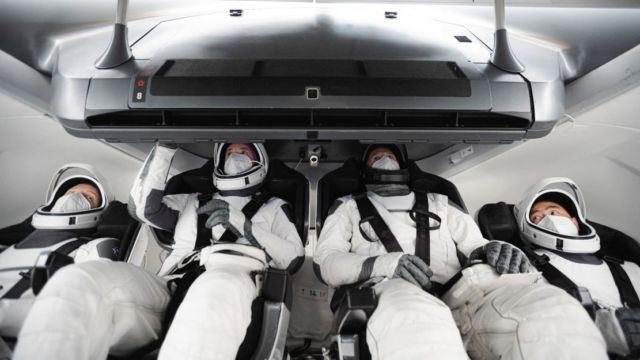 NASA and SpaceX now are targeting 23 April at 10:49 BST (11:49 CEST) for the launch of the Crew-2 mission to the International Space Station due to unfavourable weather conditions along the flight path on Thursday.
NASA Live:
April 23, Friday
1:30 a.m. – Coverage of the launch of the SpaceX Crew Dragon "Endeavour" to the ISS (Kimbrough, McArthur, Hoshide, Pesquet; launch scheduled at 5:49 a.m. EDT) Editor's note: NASA TV will provide continuous coverage through Friday's welcome ceremony.
8 a.m. – NASA's SpaceX Crew-2 mission post-launch news conference
April 24, Saturrday
12 a.m. — Continous coverage of NASA's SpaceX Crew-2 mission: docking, 5:10 a.m. EDT; hatch opening, 7:15 a.m. EDT; welcoming ceremony, 7:45 a.m. EDT
April 26, Monday
7 a.m. – ISS Expedition 65 In-Flight Event for the Japan Aerospace Exploration Agency (JAXA) with JAXA Flight Engineers Soichi Noguchi and Aki Hoshide and Japanese Media (on the NASA TV Public-Education channel with English interpretation; on the NASA TV Media Channel in native language)
12:30 p.m. – ISS Expedition 65 SpaceX Crew-1 Crew Pre-Departure News Conference (Mike Hopkins, Victor Glover, Soichi Noguchi, Shannon Walker) – Johnson Space Center (All Channels)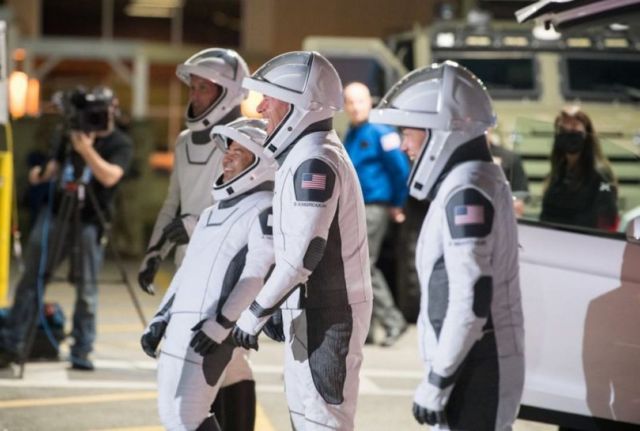 Tune in from 09:32 BST (10:32 CEST) on April 23 via ESA Web TV.