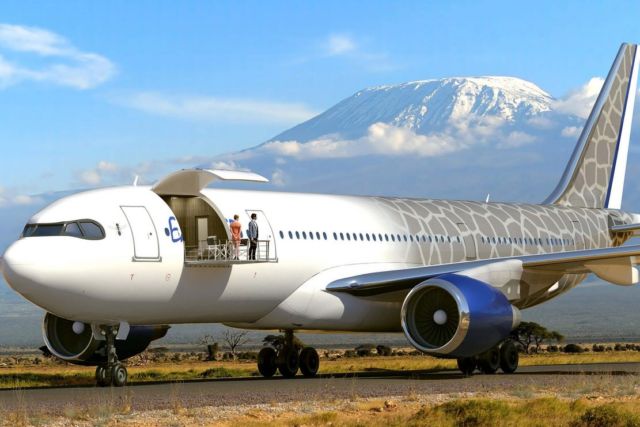 Lufthansa personal Explorer "Flying Hotel" concept jet, fulfills your desire to go anywhere at any time to discover the world.
Fly to any location in the world and start your adventures right away once you arrive at the airport. Your personal "flying hotel" will provide you with all comforts and amenities that you can expect from a five star hotel on the ground.
In developing the cabin floor plan, we placed our emphasis on a wide range of possible use cases. Interior elements are deliberately kept multi-functional. In addition to classic room elements such as bedrooms, bathrooms, offices and conference areas, we show you a variety of new ideas.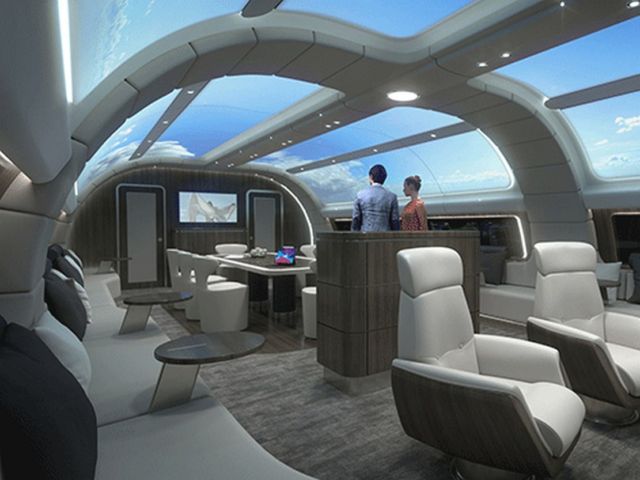 Do your business but also enjoy life and explore the world or party with family and friends. Therefore, you have your own dedicated areas i.e . for mission briefings, dining, fitness or even a dance floor and SPA area. Furthermore, you can take all your special equipment with you. No matter if it is a car, off-road vehicle, wingsuite, wine cellar, exploration laboratory or even an emergency medical room – or anything else you might dream off.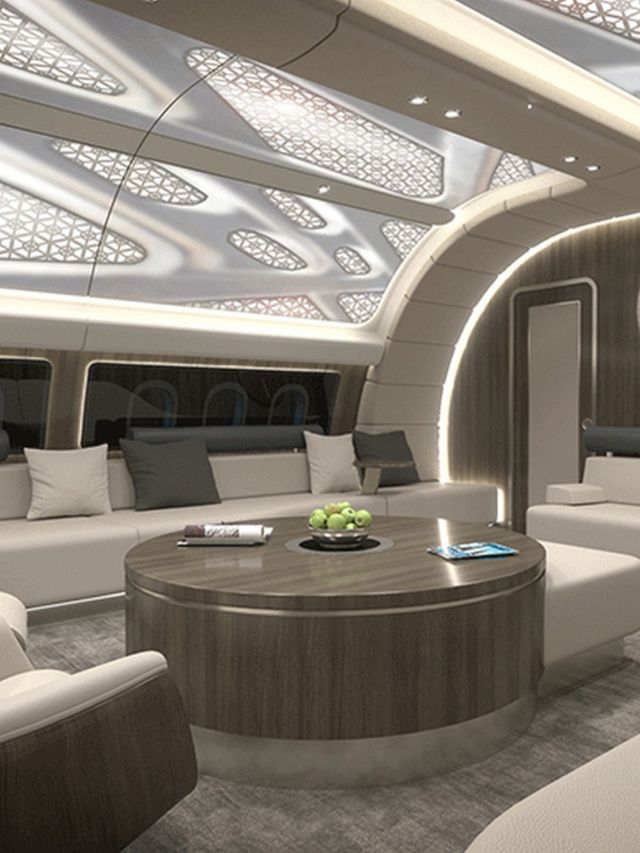 "We analyzed the typical elements of the Explorer boat class in order to transfer the design idea behind it from the water to the air, and thus into a new cabin design."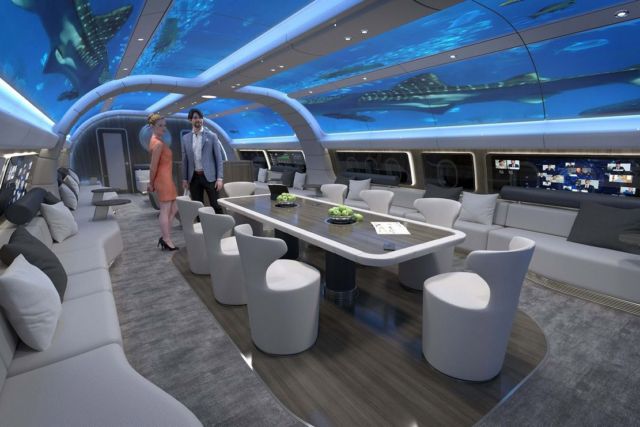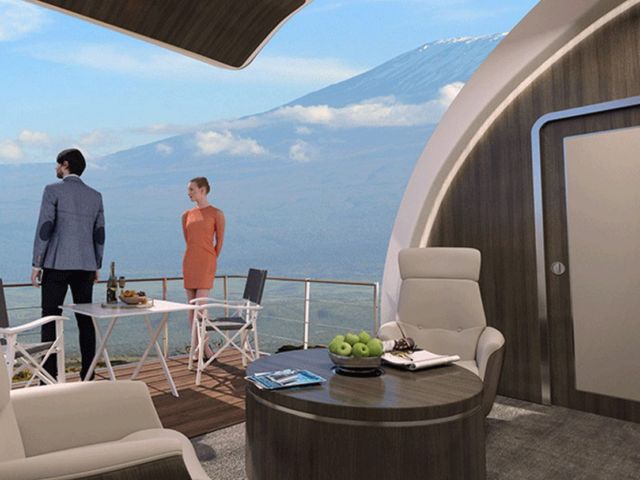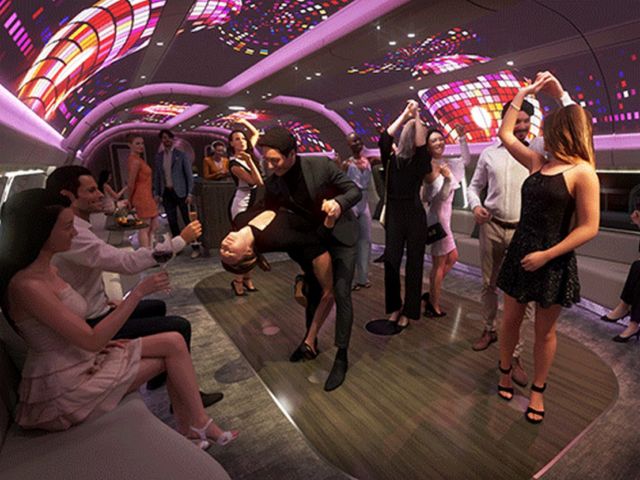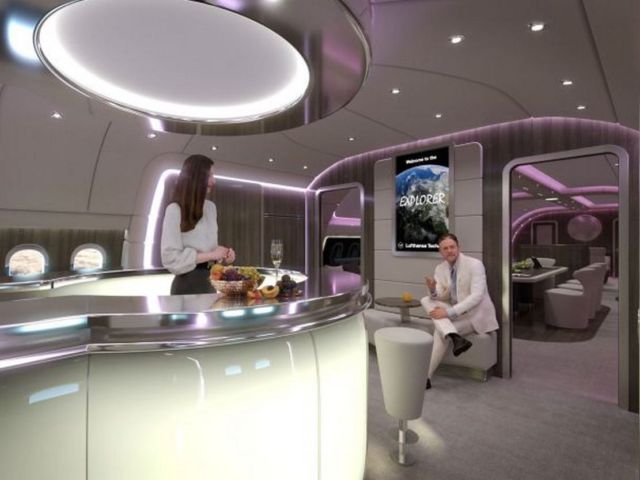 source Lufthansa