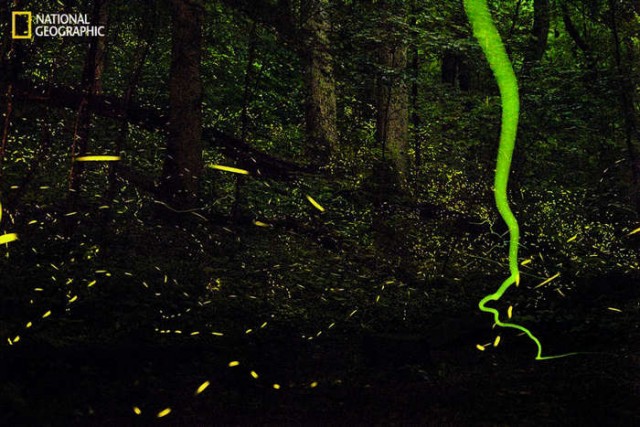 More than four-fifths of Earth's organisms known to make light live in the ocean. Their glowing existence has perks and pitfalls.   Photo by David Liittschwager/National Geographic
Above: PHOTINUS CAROLINUS AND PHAUSIS RETICULATA
Fireflies flash and streak through a Tennessee summer night, putting on a spectacular light show to seduce prospective mates.   National Geographic
WATASENIA SCINTILLANS
The luminescence of firefly squid makes them visible in an aquarium, but in the ocean it forms an invisibility cloak, so they blend in with the light from above.
Towers of light, towers of doom. At night, larval click beetles living in termite mounds light up. Creatures drawn to the glow will find themselves devoured.
The images are from the March issue of National Geographic magazine.
source National Geographic