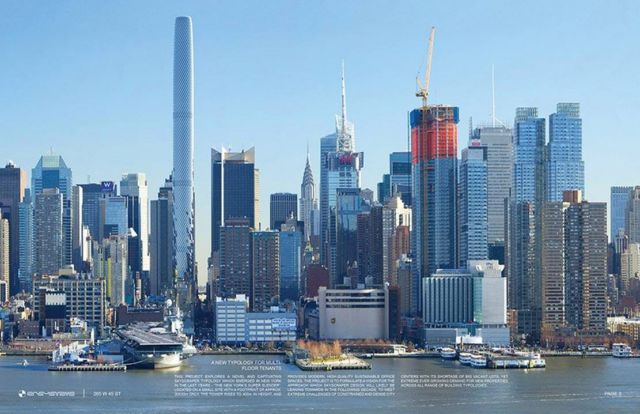 "The New York's Super Slender", located on a small, still vacant site on West 45th St which footprint measures at approx. 30x30m only, the tower rises to 400m in height, and provides modern, ergonomic, sustainable office spaces.
The project by RB Systems, is another take on a path which skyscraper design will likely be following in the coming years, to meet extreme challenges of constrained and dense city centers, with their shortage of big vacant lots, yet ever growing demand for new properties.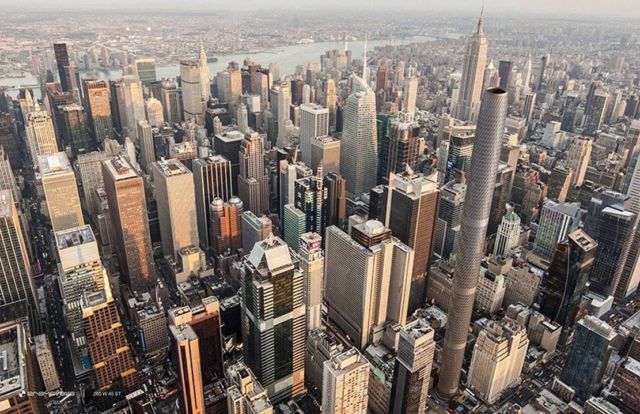 The tower utilizes an innovative structural system, which solely determines its appearance. Due to extremely constrained site, the choice was to eliminate perimeter columns and substitute them by a set of steel cables, which run and twist along the height of the tower, allowing for an ultralight, yet sturdy structural assembly. The cables are anchored in a deep foundation, MEP zones and tied back to the core at the upper structural ring. The spiral arrangement of the cables – the "twist" – creates a force of surface tension, resulting in a "corset" holding the insides contained, very similar to a candy which is held inside a wrap because its ends are twisted (more details in the images' captions).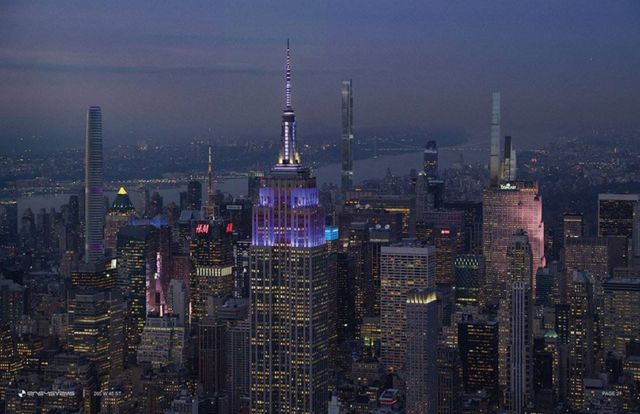 Architecturally, it becomes simply an expression of the building's structure – a sleek, minimal and futuristic volume of reflective glass, a cylindrical tube which is also one of the most efficient shapes for wind resistance. It is also abstract, and aligns with technology-oriented aesthetics. Solutions like circulating elevators and multi-story lobby with automatic visitors' dispatch systems allow to accommodate higher occupancy rates typical for office buildings.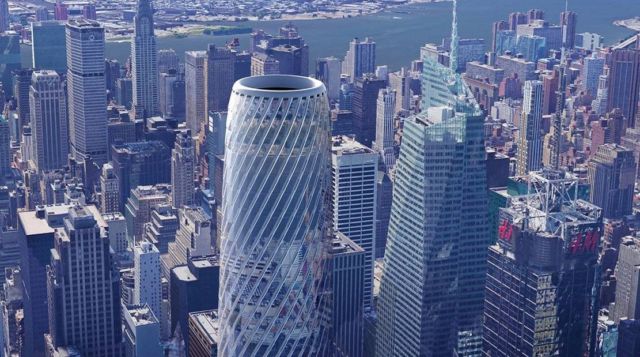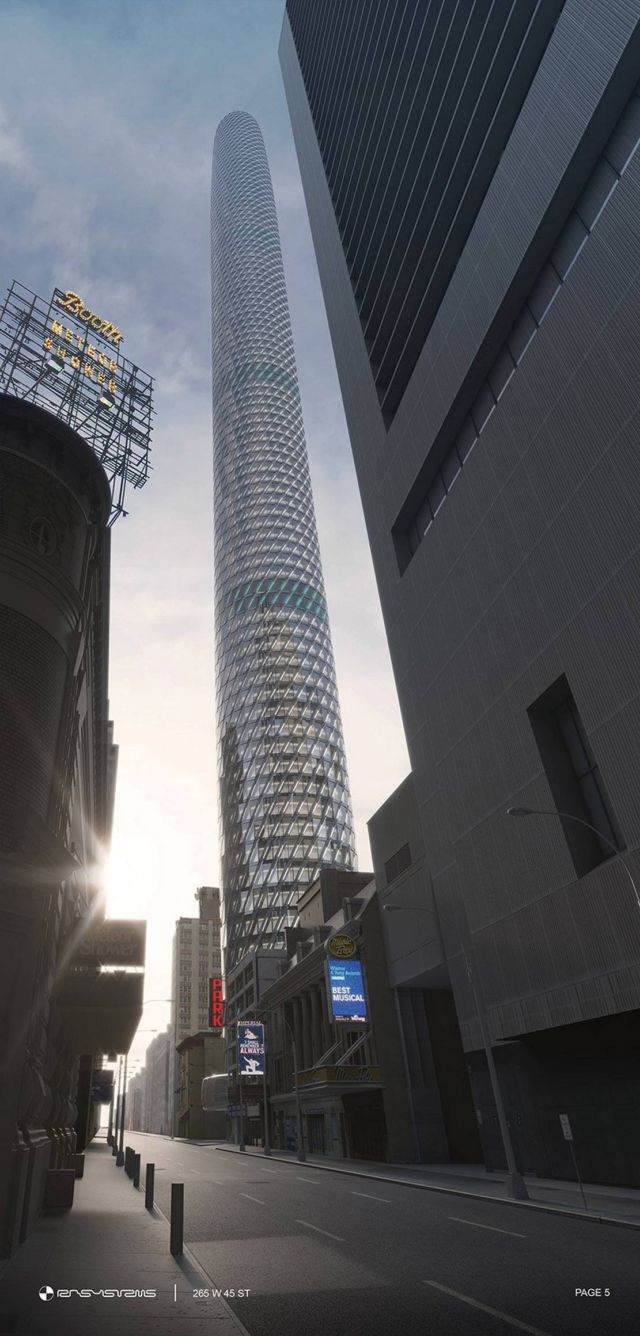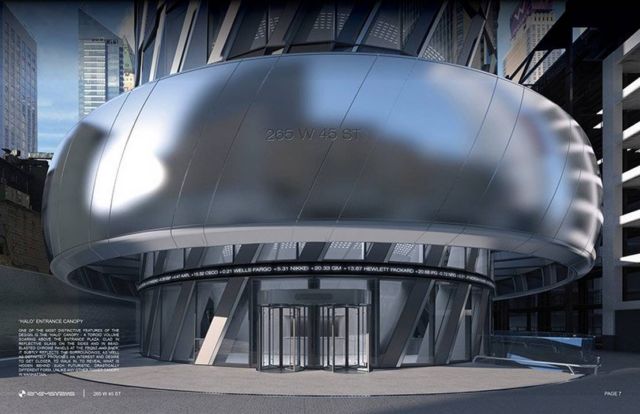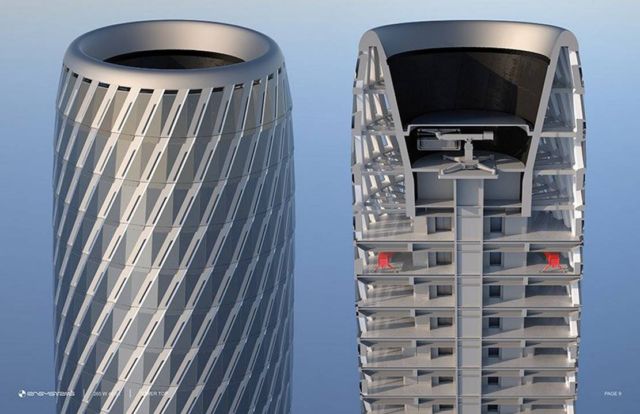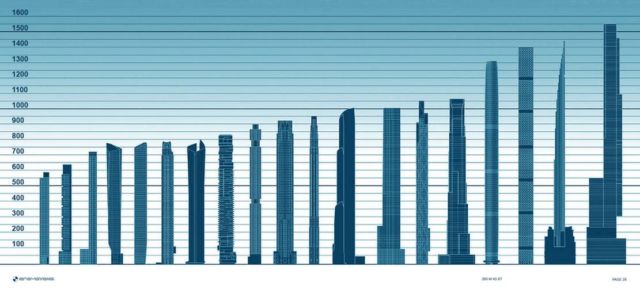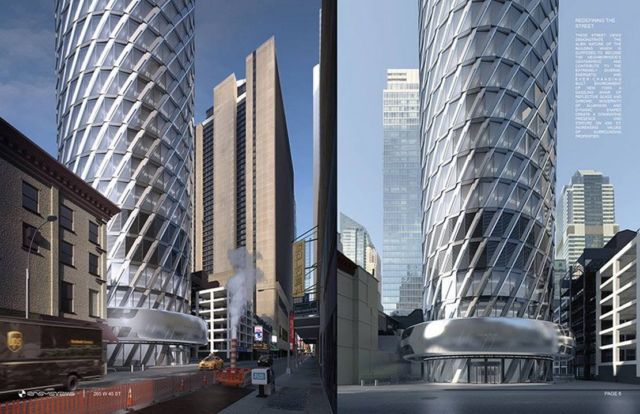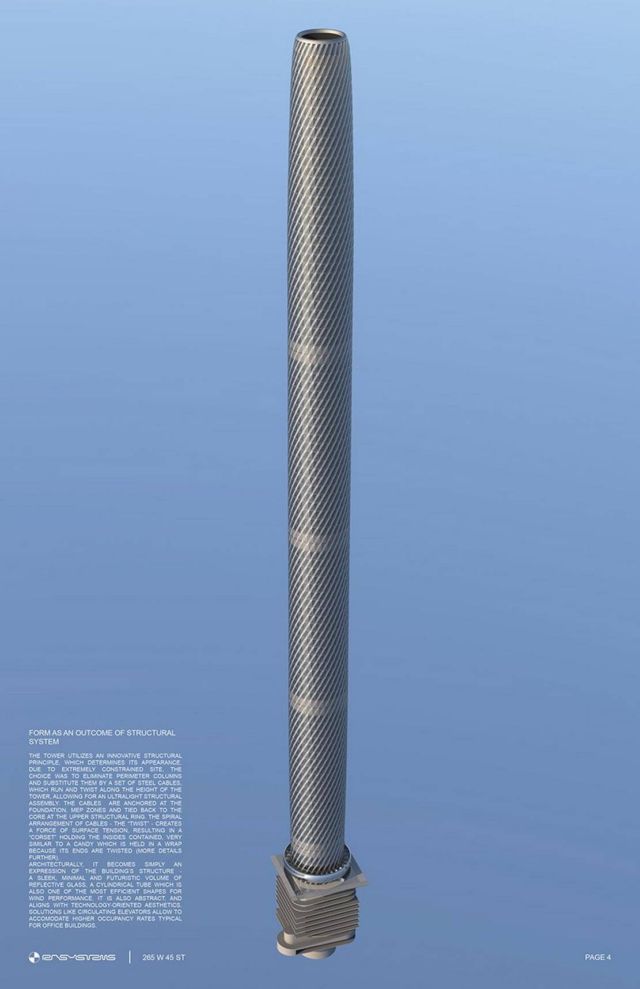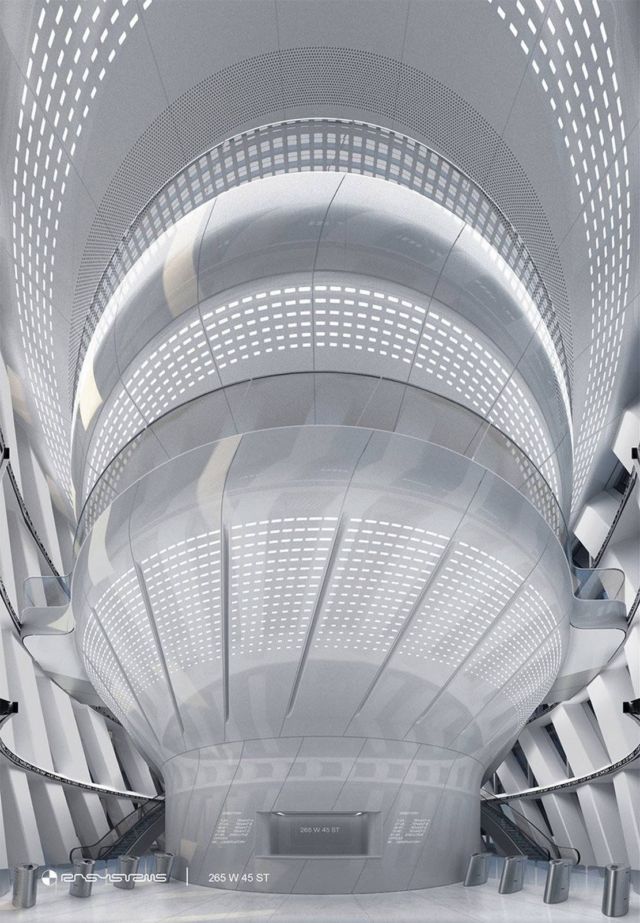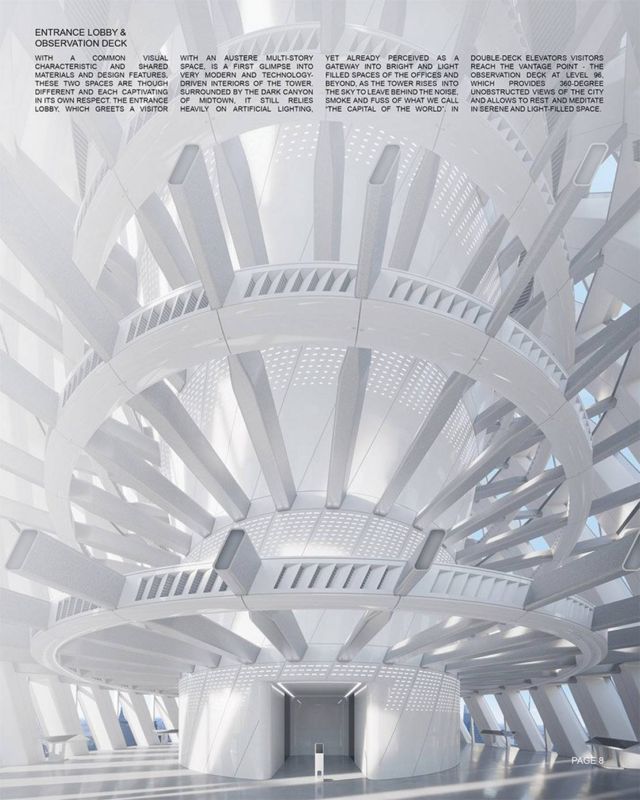 source RB Systems