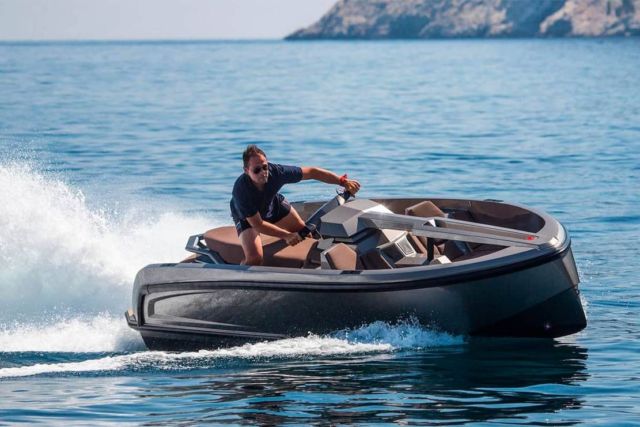 The Vanqraft VQ16 is a crossover between a speedboat, tender and a water scooter.
The spacious five-meter-long Vanqraft VQ16, a product of in-depth market research and discussions with clients, can get up to five guests. It combines excellent maneuverability, exceptional comfort compared to other water scooters and first-rate technology.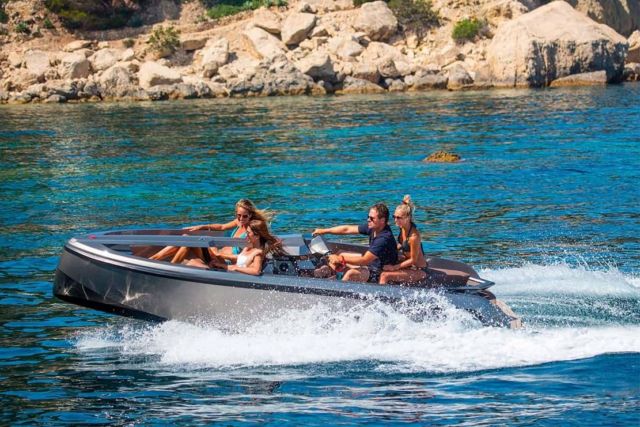 Driven by a 200 hp Yamaha 1.8 L engine with jet propulsion, you can easily achieve 40 knots. Or you might opt for a Veloce version and feel the power of roaring along at more than 50 knots. Either way, you can also sail in reverse when required, adding to the flexibility. The jet drive is built flat into the hull, which makes it easy to fit into any tender garage.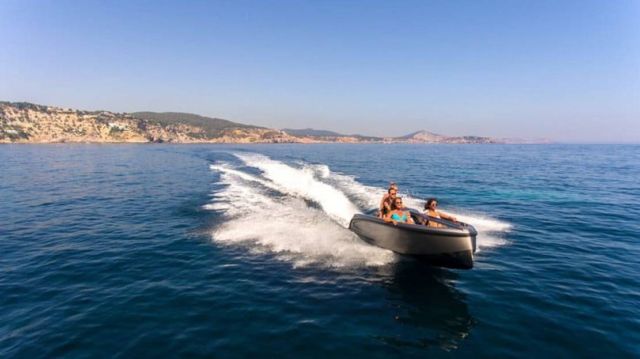 Length overall: 5.07 m / 16 ft
Beam max: 1.66 m / 5.44 ft
Draught: 0.20 m / 0.78 ft
Max speed: 40+ kn
Engine: 200 hp or more
Passengers: 5 + Driver
Max speed: 50+ kn
Engine: supercharged
Price: on request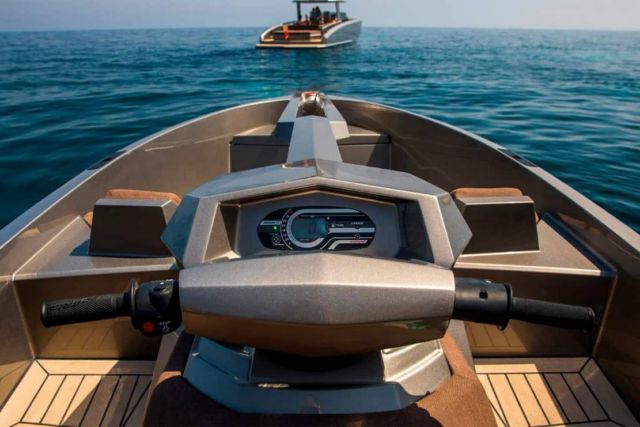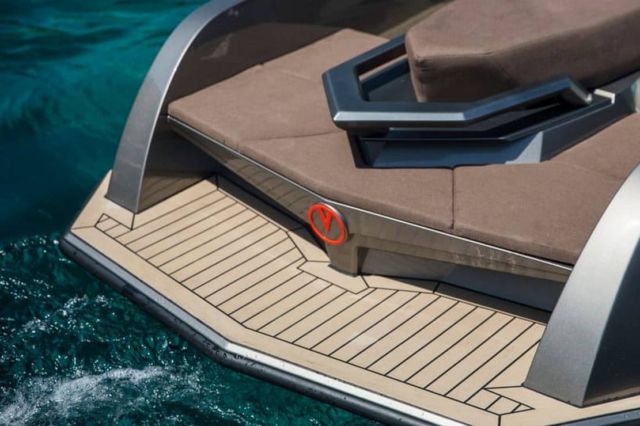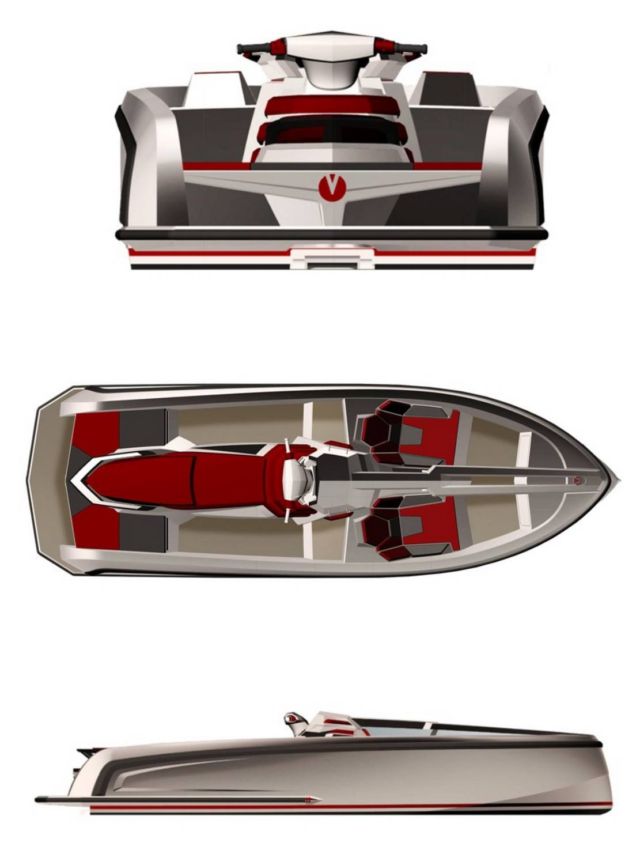 source Vanqraft