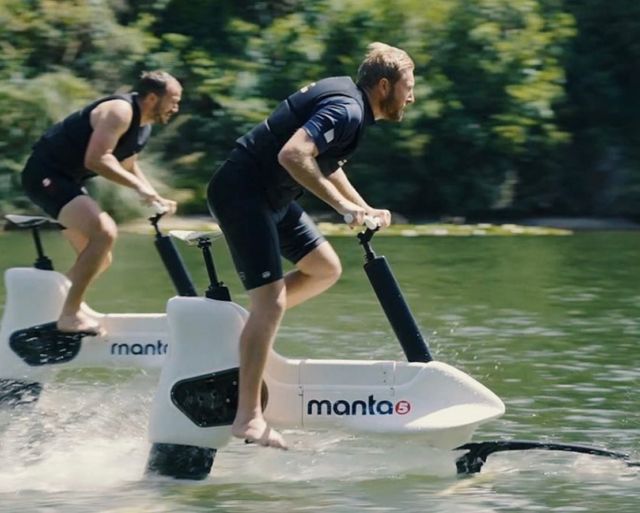 Manta5 Hydrofoil ebike is the world's first water-bike that replicates the cycling experience, on water.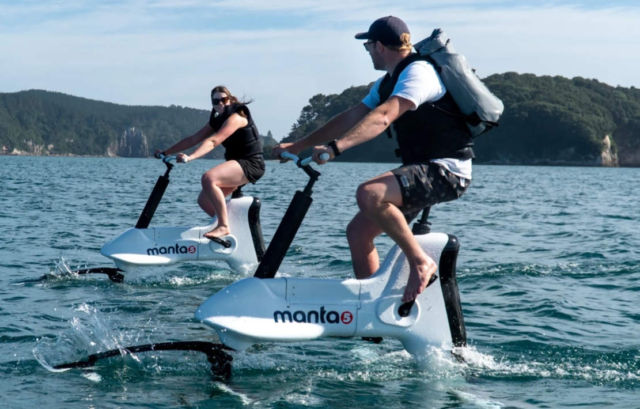 Using the same technology as America's Cup sailboats this Hydrofoil eBike opens up a whole new cycling frontier. Suitable for a wide range of fitness levels, riders can explore ocean coastlines, train along waterways, or cruise lakeside with friends and family.
Variable pedal assist can be dialed up or down to fit your needs.
Top speed of up to 12 mph (similar to traditional sailboats).
Modular design for quick assembly and transport to and from the water.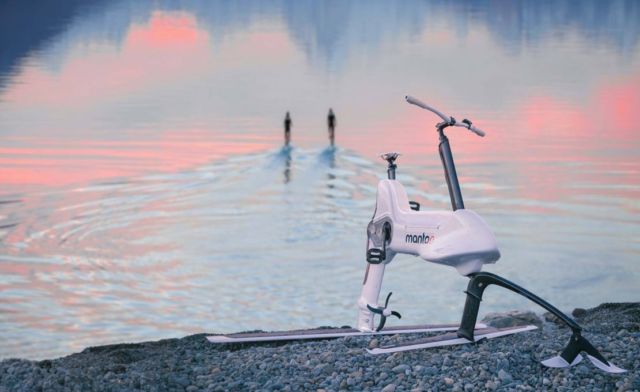 "We're now scaling up production and adopting the same assembly and supply chain methods as many of the world's top e-bike brands. If you dream of being first in the world to foil, reserve your place in line today. All orders are shipped on a first come, first served basis."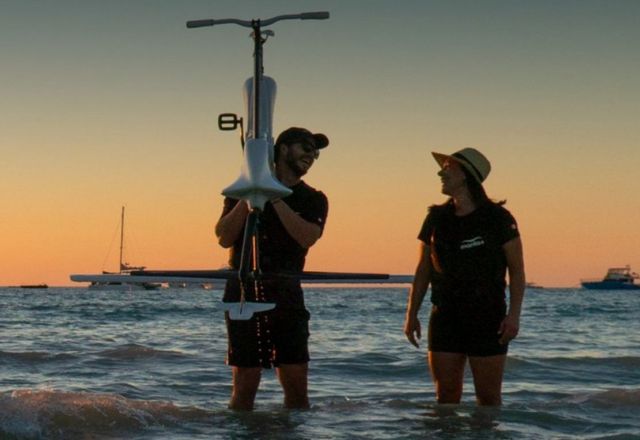 Manta5 customers in New Zealand are turning heads and making waves on the first edition bikes.
A community of riders is forming, and cycling on water's future is set to be an exciting one. This is your chance to make history and play a pioneering role in shaping cycling's new frontier in your backyard.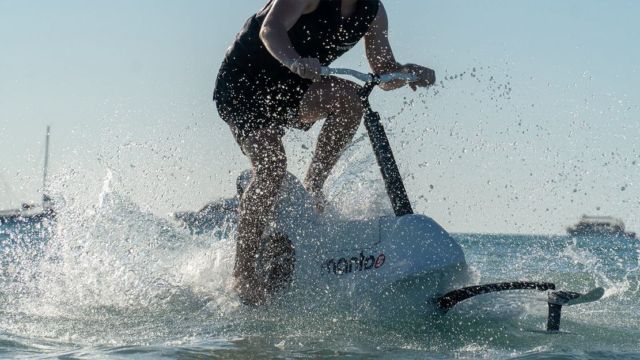 Watch this mini documentary where Manta5 set a world record as they attempt (and successfully cross) the Cook Strait on a hydrofoil bike between the North and South Island of New Zealand.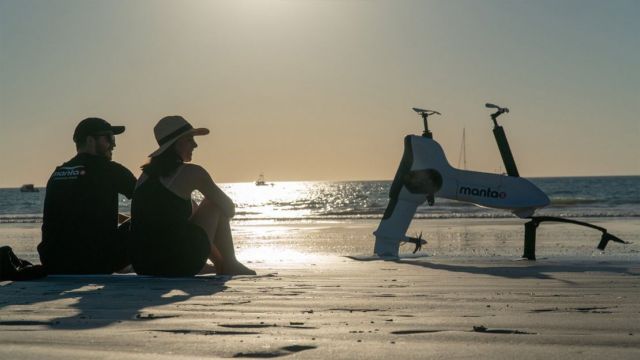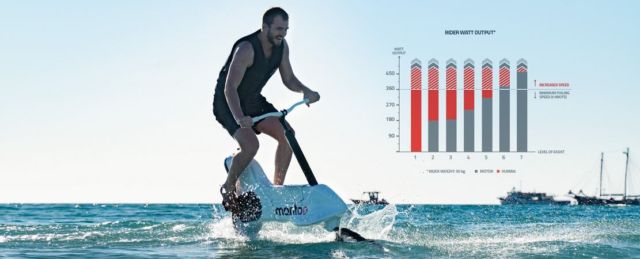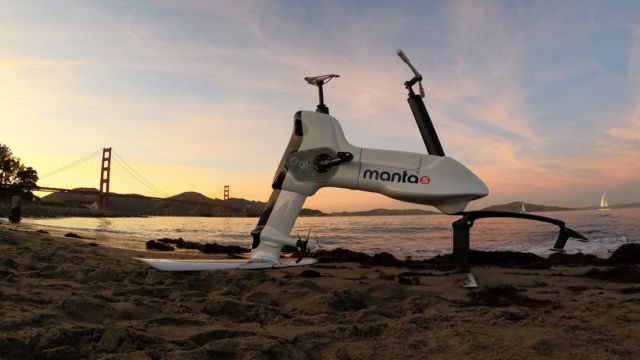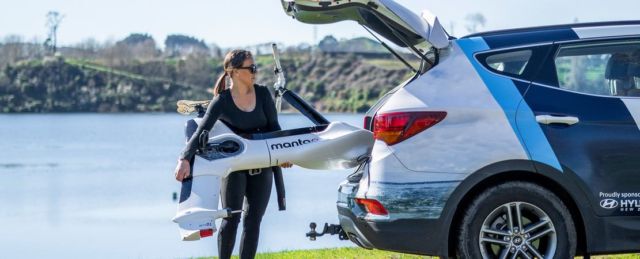 source Manta5