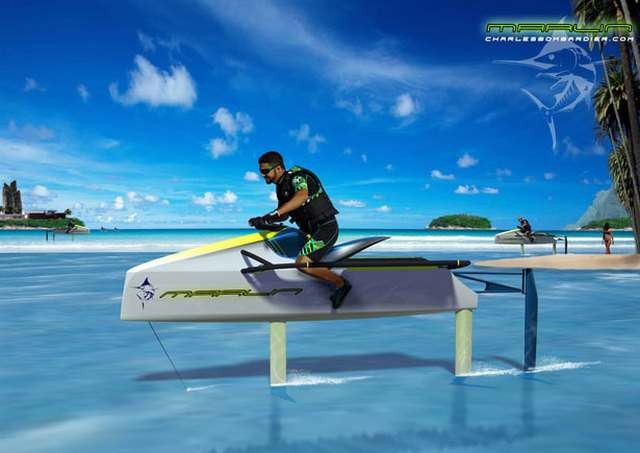 Marlin electric personal Hydrofoil concept designed by Niklas Wejedal, uses Bio-Mechanic propulsion system.
Marlin electric personal Hydrofoil by Niklas Wejedal, inspired by Mach2 Foiling Moth of McDougall McConaghy hydrofoil sailing boats which are in production and maybe also from the Flying Phantom catamaran sailboat.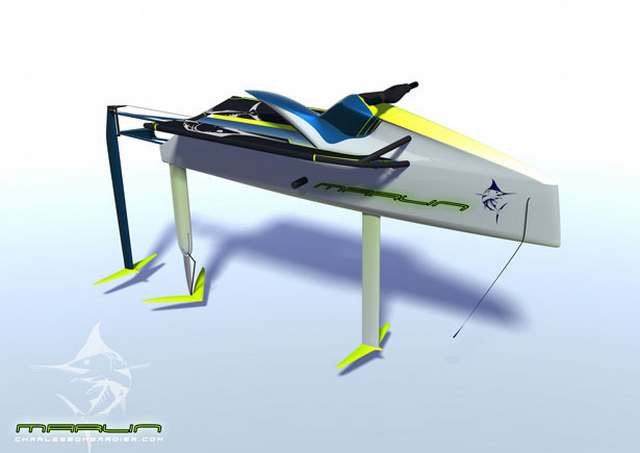 The personal boat features a new propulsion system, uses a 15kW electric motor powers oscillating propulsion system (OPS), a Bio-Mechanic propulsion system invented by Brice Thouret.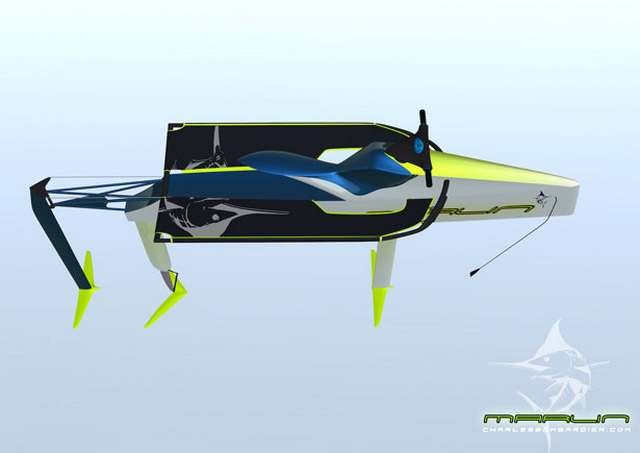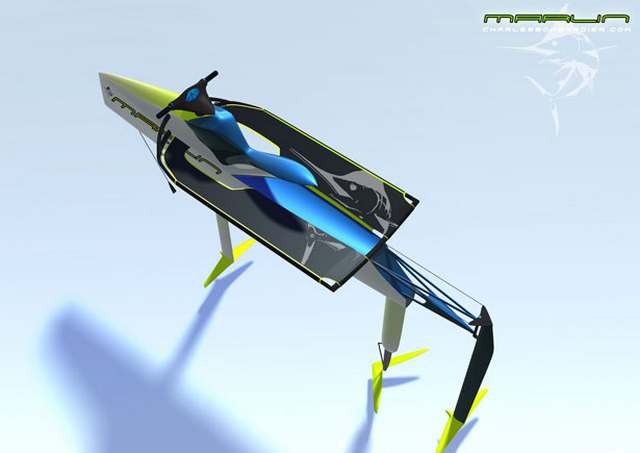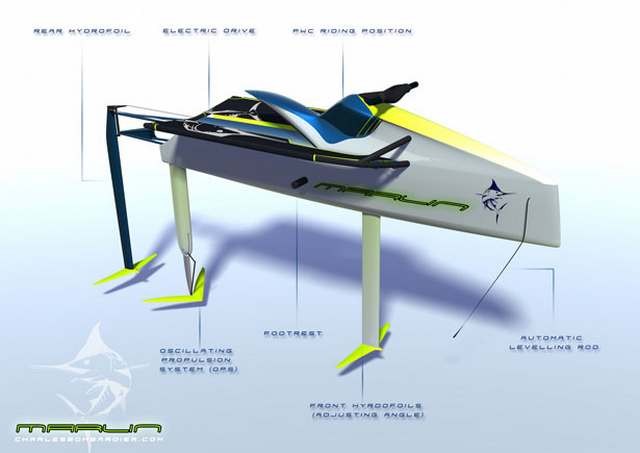 via Tuvie