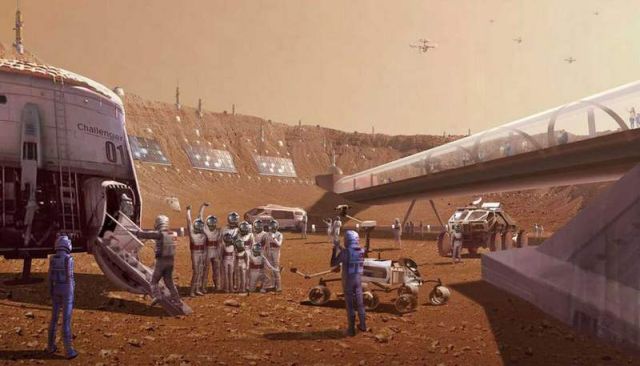 Mars World on the Red Planet, as big as the Giza Pyramid, using awe-inspiring architecture, it's so large, the Rose Bowl could fit inside.

Mars World Enterprises, Inc. (MWE), is a creative and executive production company that has conceived, designed, and developed plans for a new global brand, Mars World™ based on an authentic city of the future on the Red Planet.
Images credit: Company: Mars World Enterprises Inc.; Concept and design: John Spencer; Image: Brian Cho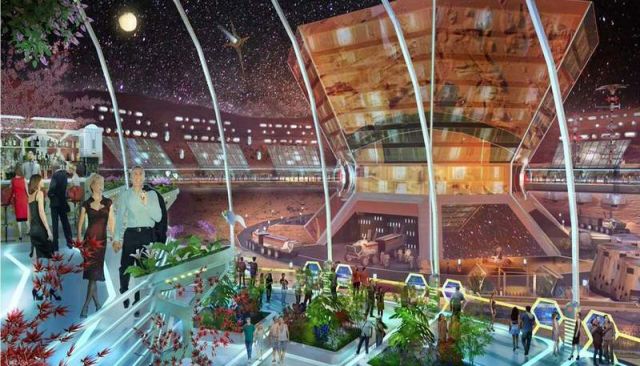 The initial project will be a large, mixed-used, themed entertainment project planned for Las Vegas.
Chief designer John Spencer, told Space.com:
"We're really moving forward on this longstanding connection between science fiction and entertainment and real things. We developed an approach — we call this a design approach —that what we're doing is not science fiction. It's science future.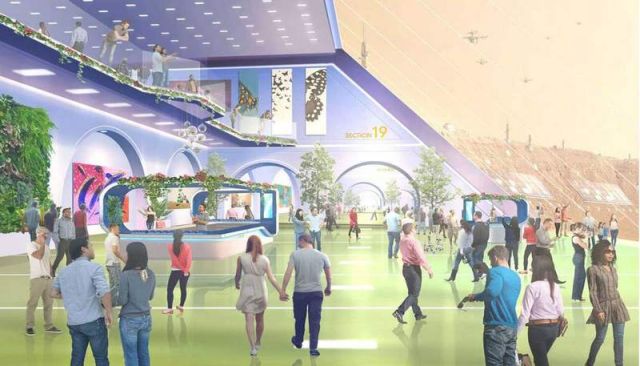 They're pretty rowdy, independent, artistic. Don't agree with authority too much. At Burning Man, clothing is optional. If you take that as a foundation and extend that out further in the controlled environment, then we have amazing characters, artwork and costumes."
MWE. is currently raising $17 million in a Series A round.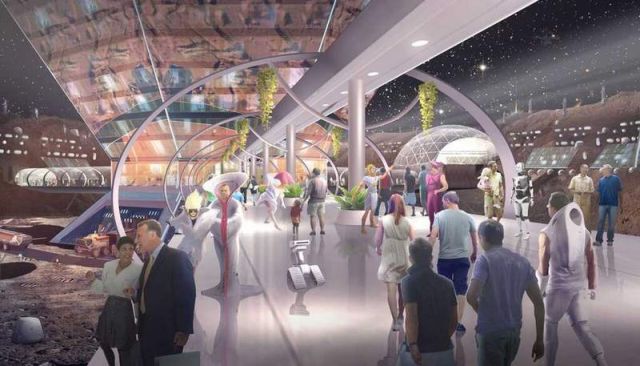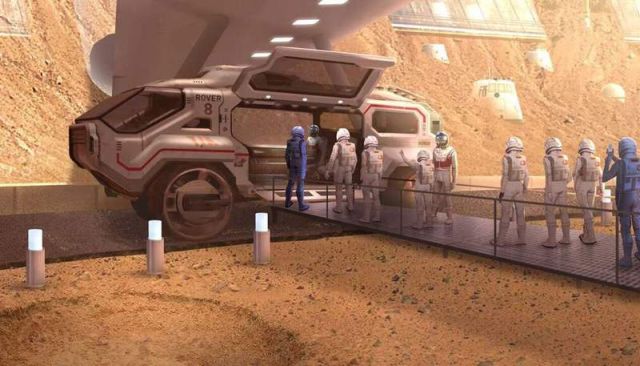 via gizmodo