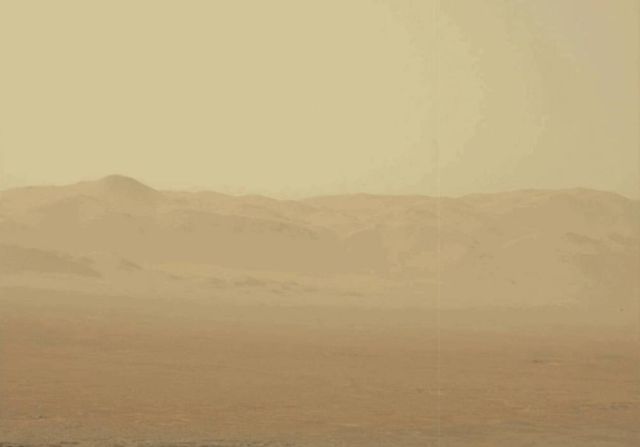 A storm of tiny dust particles has engulfed much of Mars over the last two weeks and prompted NASA's Opportunity rover to suspend science operations.
The Martian dust storm has grown in size and is now officially a "planet-encircling" (or "global") dust event, according to Bruce Cantor, deputy principal investigator of the Mars Color Imager camera onboard NASA's Mars Reconnaissance Orbiter. Malin Space Science Systems, San Diego, provided and operates MARCI.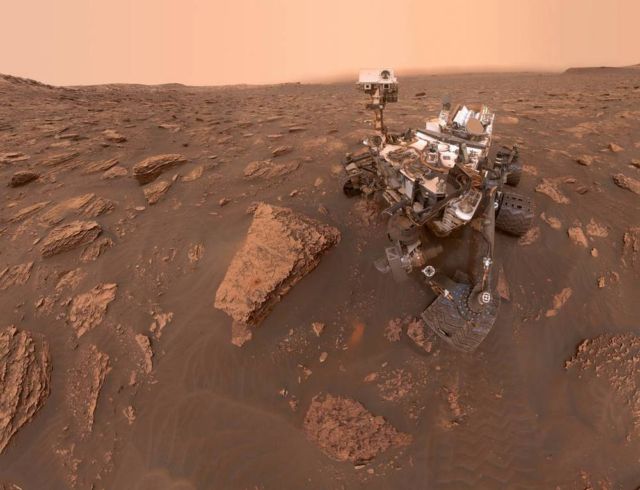 A self-portrait by NASA's Curiosity rover taken on Sol 2082 (June 15, 2018). A Martian dust storm has reduced sunlight and visibility at the rover's location in Gale Crater. A drill hole can be seen in the rock to the left of the rover at a target site called "Duluth." Credits: NASA/JPL-Caltech/MSSS
But across the planet, NASA's Curiosity rover, which has been studying Martian soil at Gale Crater, is expected to remain largely unaffected by the dust. While Opportunity is powered by sunlight, which is blotted out by dust at its current location, Curiosity has a nuclear-powered battery that runs day and night.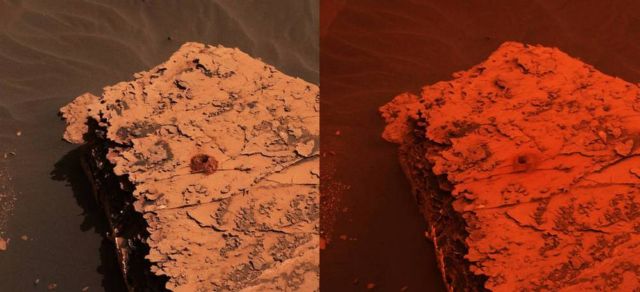 Two images from the Mast Camera (Mastcam) on NASA's Curiosity rover depicting the change in the color of light illuminating the Martian surface since a dust storm engulfed Gale Crater. The left image shows the "Duluth" drill site on Sol 2058 (May 21); the right image is from Sol 2084 (June 17). The cherry red color is due to red dust grains in the atmosphere letting red light through to the surface, but not green or blue, and to different exposure times for the two images.  Credits: NASA/JPL-Caltech/MSSS
source NASA