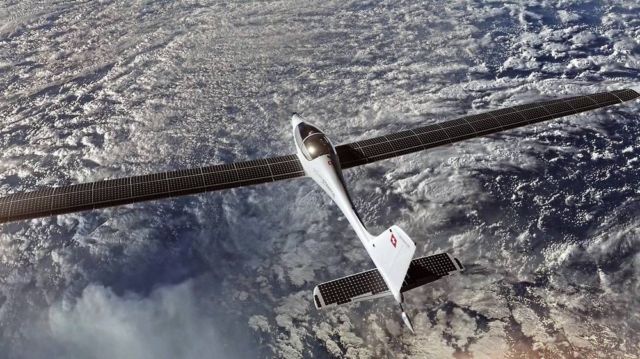 SolarStratos will be world's first commercial two-seater solar airplane, to fly at the stratosphere 75,000 feet above earth.
After having made the first round-the-world trip powered by solar energy and having demonstrated that it is possible to travel in this autonomous way using renewable energy, it seems that it is necessary to go even further and overtake what has been achieved with fossil fuels.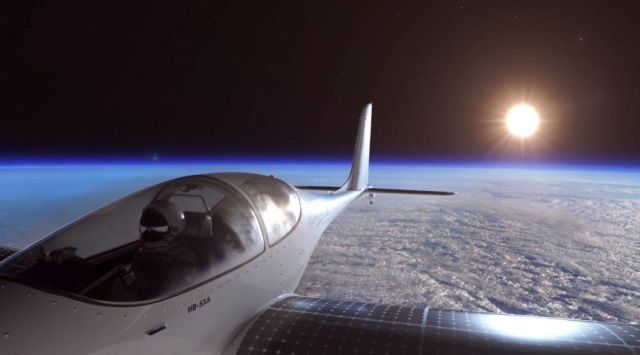 It was when we were crossing the Atlantic on board PlanetSolar that the idea of fulfilling the mythical flight of Icarus and approaching space by using solar energy was born.

Imagine yourself aboard a solar-powered plane flying in total silence at more than 75'000 feet. At this altitude you can contemplate the curvature of the planet and observe the stars during the day.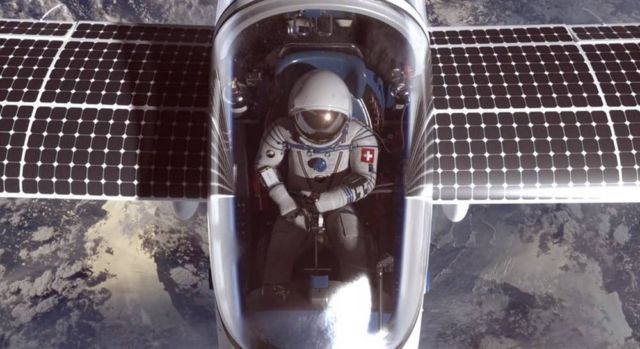 For weight reasons, the vessel will not be pressurised, obliging Raphaël to wear an astronaut's pressurised suit which will function uniquely with solar energy constituting a world first.
source SolarStratos