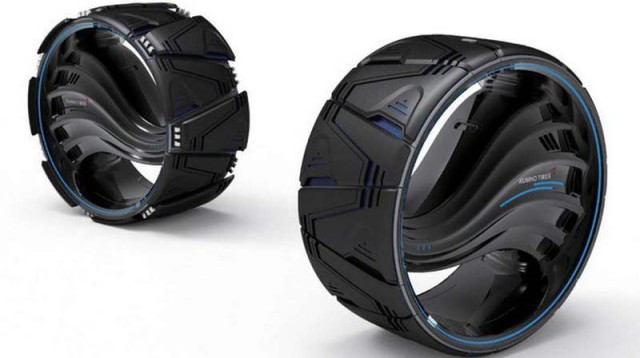 Maxplo morphing concept tire, by Kumho renowned for the degree of research and development, wins A' Design Award.
Maxplo concept tire has scooped the top honor (Platinum) in the futuristic class of the much coveted Italian A' Design Awards.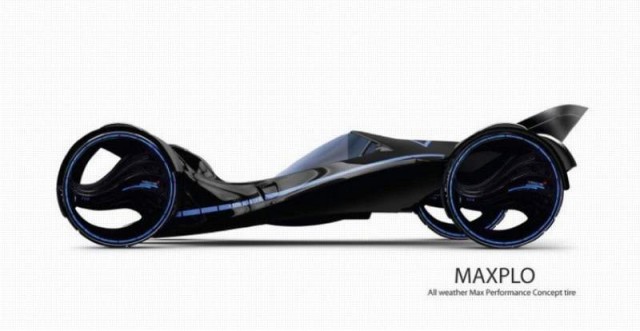 The super-low aspect ratio Maxplo is intended to demonstrate how tires of the future could well look and operate. The ultimate all-weather product, it features tread blocks that adjust to suit all weather conditions from dry to snow-covered roads. In the wet, a clever combination of circumferential and three-dimensional grooves effectively pumps water from the contact patch.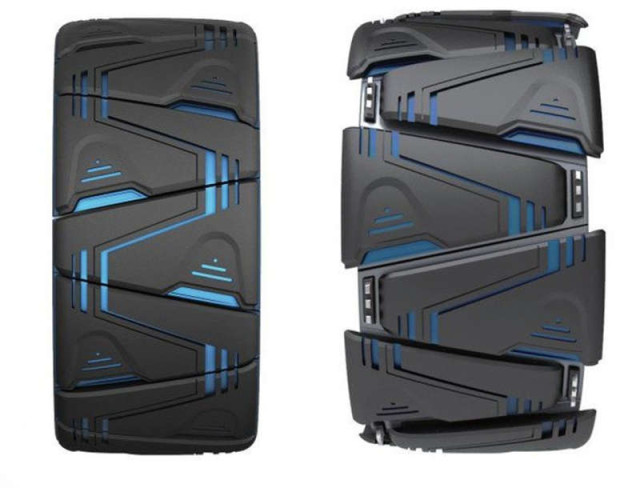 In typically slippery on/off road conditions the tread broadens to optimize traction and braking power, while spikes are unveiled to deal with the dangers of snow and ice.
source A' Design Award