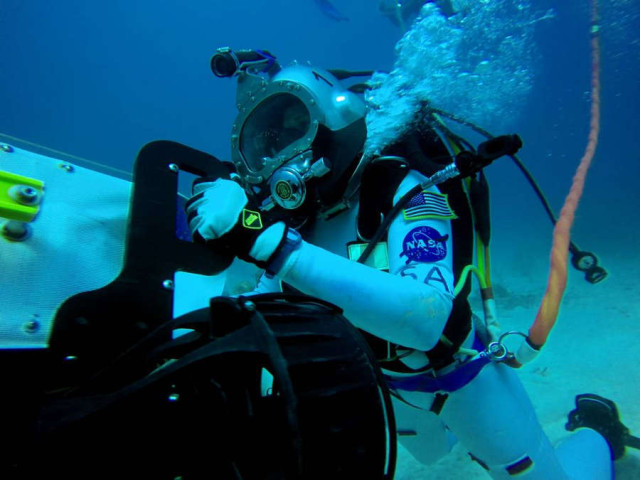 During the NASA Extreme Environment Mission Operations (NEEMO) 20 mission, NASA astronaut Serena Aunon, testing moving tools and equipment underwater.
NEEMO 20 is a 14-day mission by an international crew to the Aquarius Reef Base, located 62 feet (19 meters) below the surface of the Atlantic Ocean off the coast of Florida. NEEMO 20 is focusing on evaluating tools and techniques being tested for future spacewalks on a variety of surfaces and gravity levels ranging from asteroids to the moons of Mars and the Martian surface.
The mission tests time delays in communications due to the distance of potential mission destinations. The crew also will assess hardware sponsored by the European Space Agency (ESA) that allows crew members to read the next step in a procedure without taking their hands or eyes away from the task using a tablet, a smartphone and a head-mounted interface.
source NASA.org