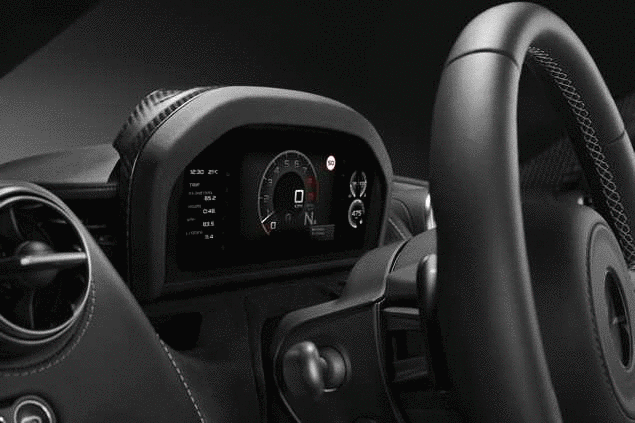 The second-generation McLaren Super Series will feature an all-new Folding Driver Display which delivers unrivalled levels of driver engagement.
In the McLaren Full Display Mode, the default on vehicle unlocking as part of the 'welcome' sequence, the Folding Driver Display provides a comprehensive range of information on an upright TFT screen.
Slim Display Mode, either selected manually at the touch of a button or automatically deployed when linked to active dynamics functionality, sees the driver display slide down to show only essential information in a strip.
"The new McLaren Driver Interface is a matchless example of advanced driver engagement built around two separate high-definition screens; a Folding Driver Display and a Central Infotainment Touchscreen," explained Mark Vinnels, Executive Director – Product Development at McLaren Automotive. "The Folding Driver Display is revolutionary in offering both a choice of information shown and physical position, seamlessly complementing driver preferences while at the same time furnishing a glorious piece of engineering theatre."
source McLaren