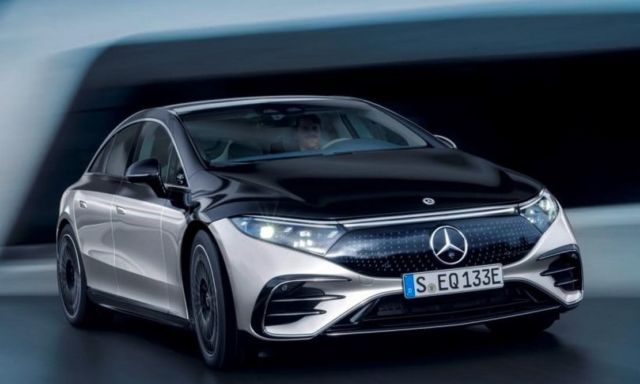 The Mercedes-Benz electric S-Class, the EQS sedan, unveiled with a target to have the vehicle in US dealers this fall.
The EQS Electric Sedan is the first all-electric luxury saloon from Mercedes-EQ. With it, Mercedes-EQ is redefining this vehicle segment. The EQS is also the first model to be based on the modular architecture for luxury and executive-class electric vehicles. Fusing technology, design, functionality and connectivity, the EQS delights both drivers and passengers.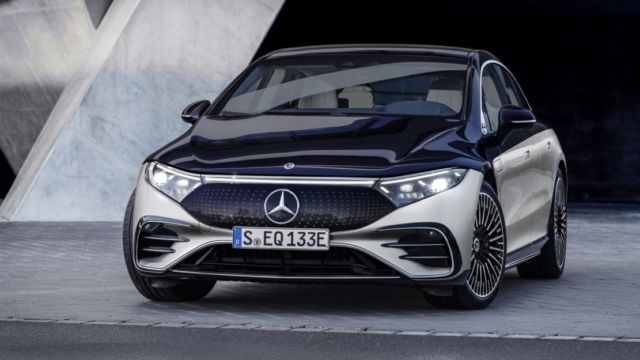 With ranges up to 770 kilometres (WLTP) and an output of up to 385 kW the powertrain of the EQS also meets every expectation of a progressive saloon in the S-Class segment. A performance version with up to 560 kW is being planned. All EQS models have an electric powertrain (eATS) at the rear axle, while the versions with 4MATIC also have an eATS at the front axle.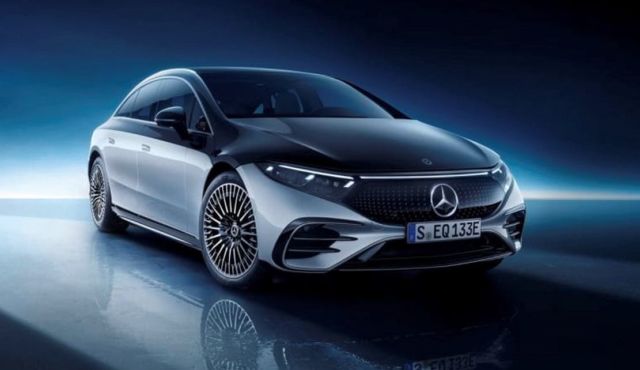 Navigation with Electric Intelligence plans the fastest and most convenient route, including charging stops, based on numerous factors and reacts dynamically to traffic jams or a change in driving style, for example. A new feature of the EQS is a visualisation in the infotainment system (MBUX Mercedes-Benz User Experience) showing whether the available battery capacity is sufficient to return to the starting point without charging. Charging stations along the route that have been added manually are given preference in the route calculation. Proposed charging stations can be excluded. The estimated charging costs per charging stop are calculated.
Although the EQS is a close relative of the new S-Class, it is built on an all-electric architecture. This completely new concept made a rigorous Purpose Design possible: with its one-bow lines and cab-forward design with fastback, the EQS is clearly distinguishable from vehicles with combustion engines even at first glance. The design philosophy of Sensual Purity, combined with Progressive Luxury, is reflected in generously sculpted surfaces, reduced joints and seamless transitions (seamless design).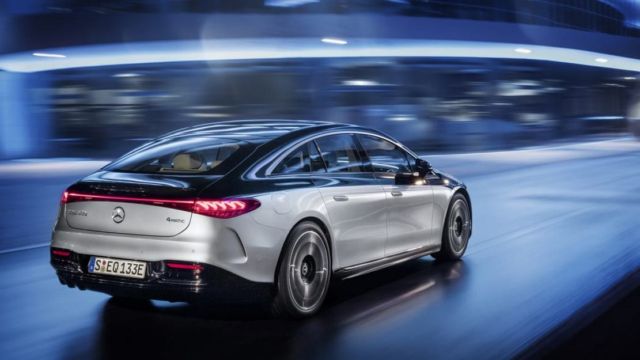 Making its debut in the new EQS from Mercedes-EQ, MBUX Hyperscreen combines unique electrical aesthetics with outstanding user-friendliness.
The MBUX Hyperscreen takes the operation and display of infotainment, comfort and vehicle functions to a new level thanks to artificial intelligence (AI). The large, curved screen unit lends the interior a unique aesthetic and extends along the entire width of the vehicle in front of the driver and front passenger.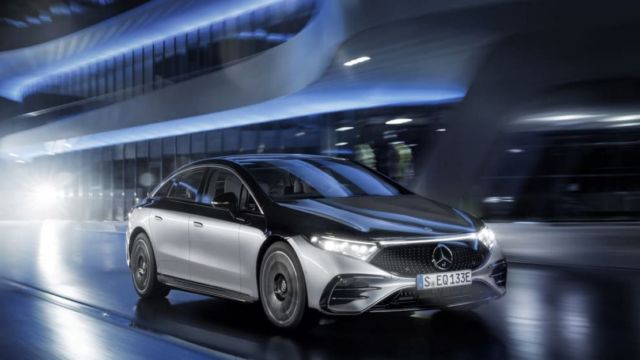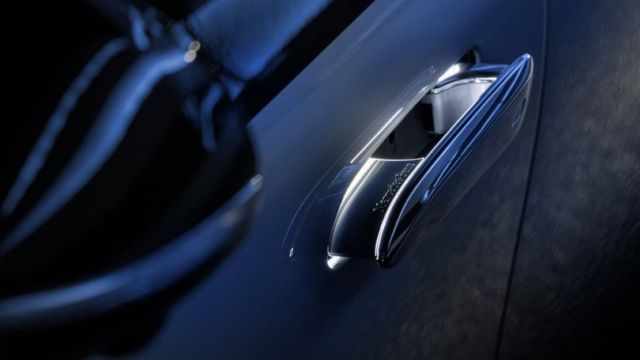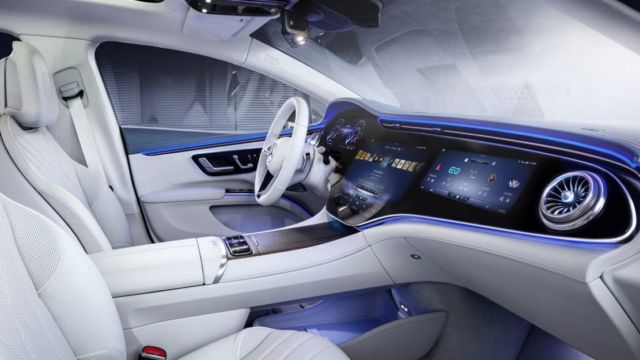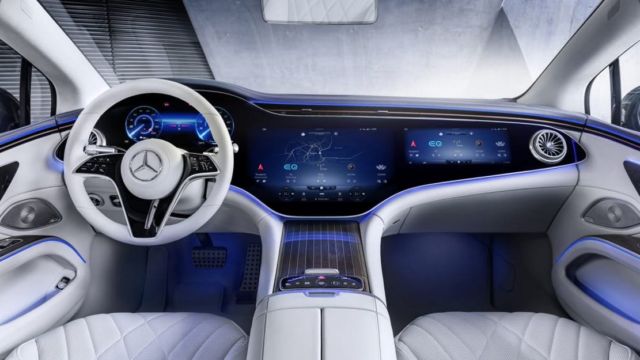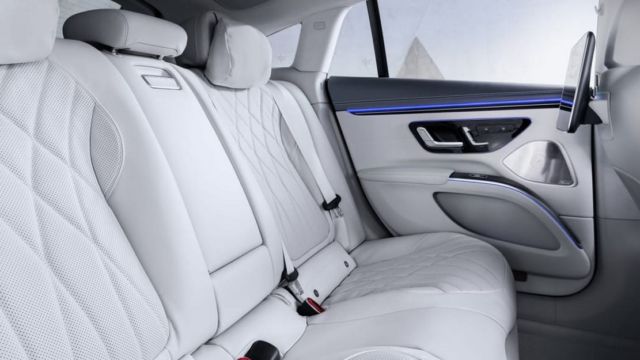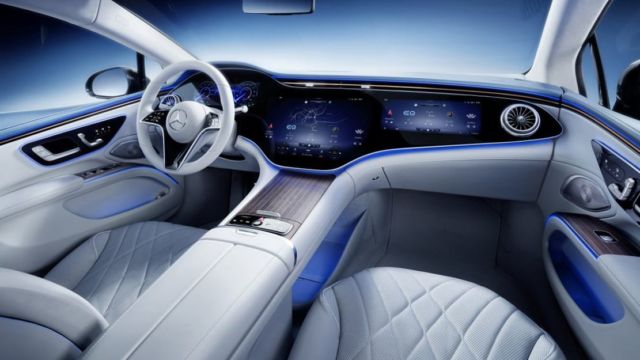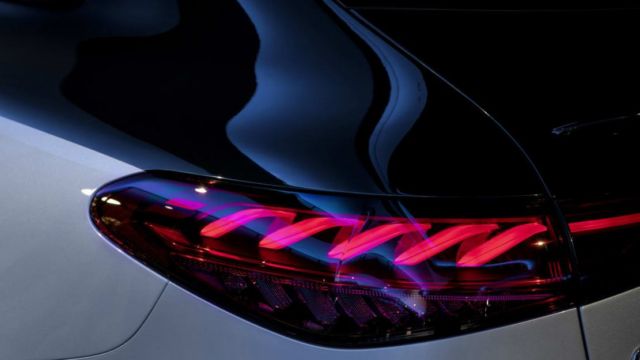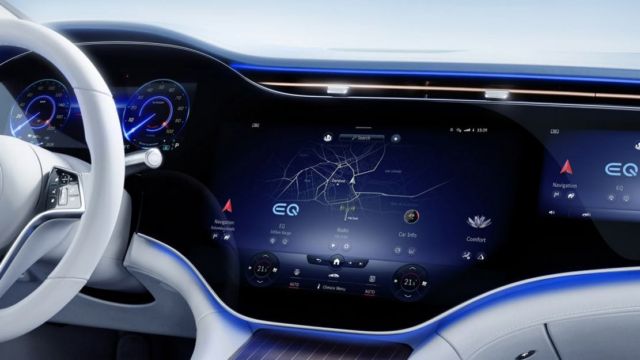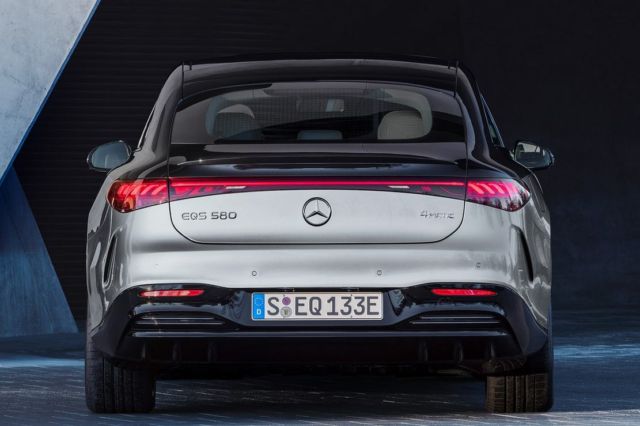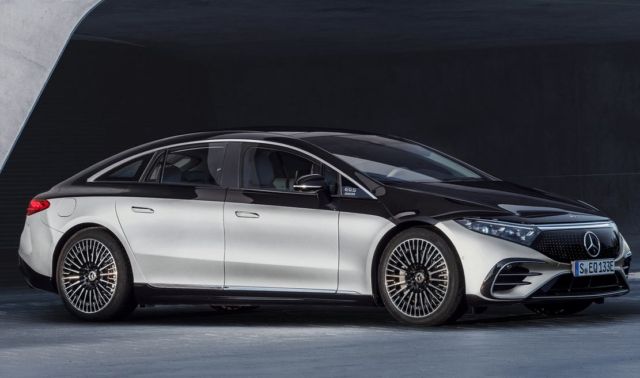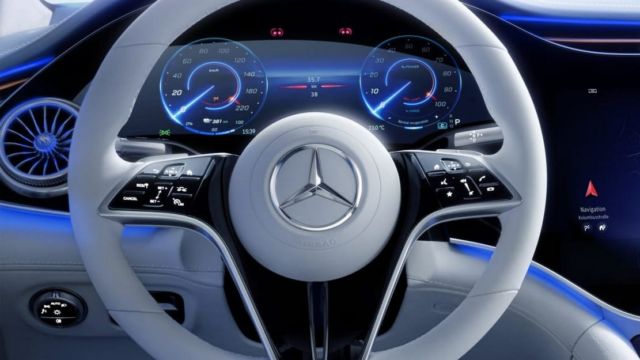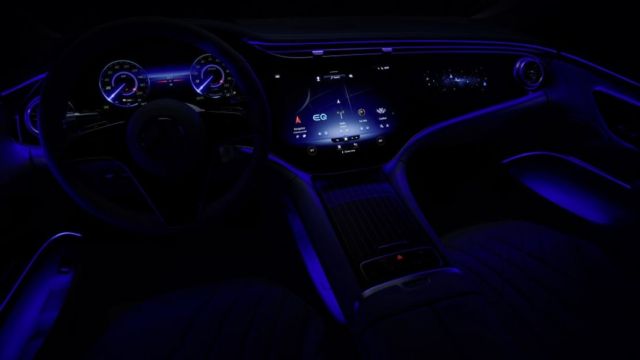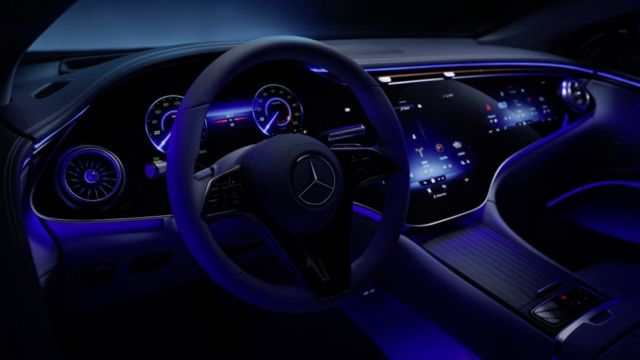 source Mercedes-Benz