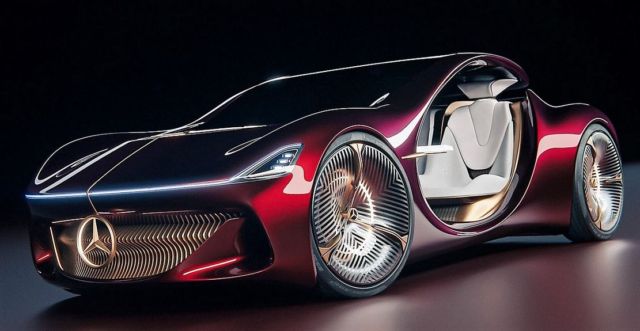 Mercedes-Benz Vision Duet concept is a 2035 electric level 5 autonomous 3-seat grand tourer, offering new road trip experience.
The Vision Duet according to its creator Lujie Huang, is a three-seater vehicle aiming to offer a new kind of experience during the trip with a very innovative design.
The futuristic car has no steering wheel or pedals and instead has two comfortable front seats and a large table in the center of the cab. When the vehicle is parked, the glass roof goes backwards and another seat can be usable.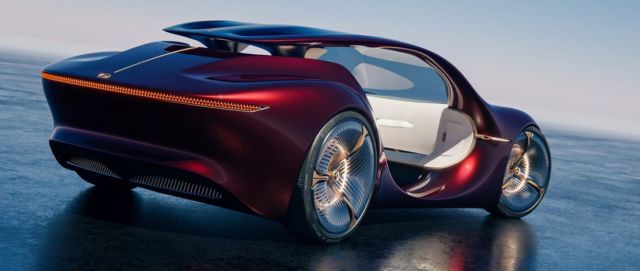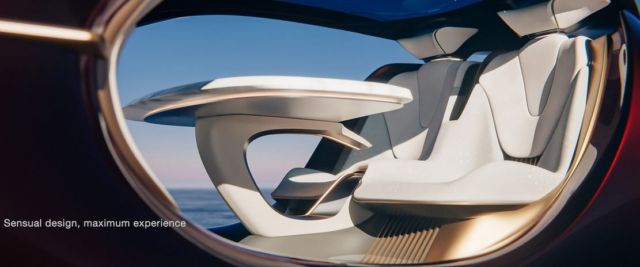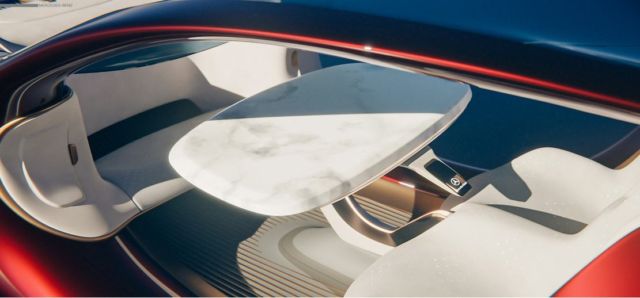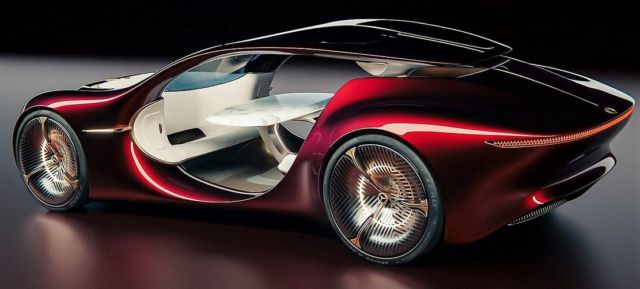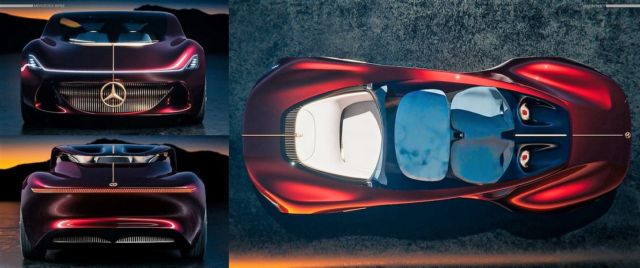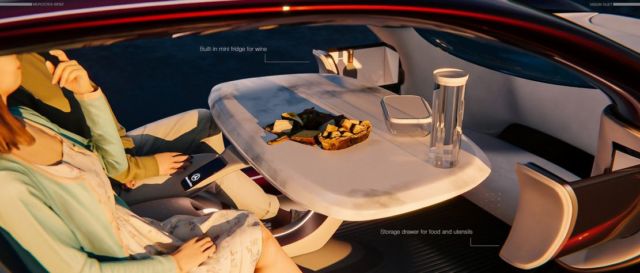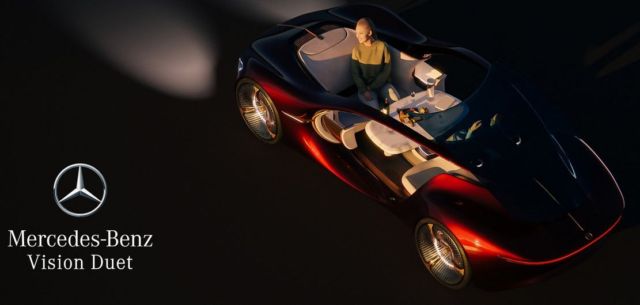 source Lujie Huang