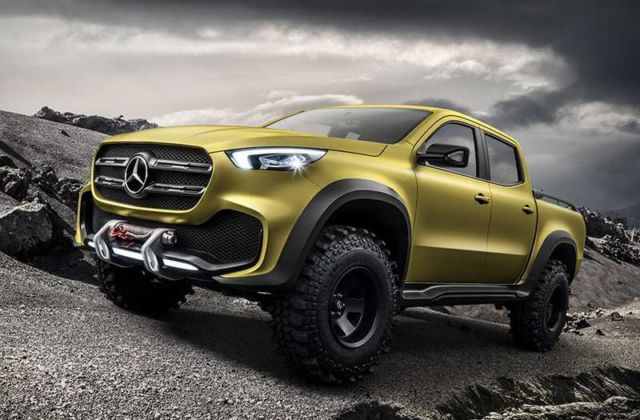 First outlook on the new Mercedes-Benz Concept X-CLASS pickup.
With the Concept X-CLASS, Mercedes-Benz Vans gives a concrete outlook on its new pickup, the X-Class, in Stockholm. The first premium pickup will combine the best of two worlds. This is demonstrated impressively by Mercedes-Benz with two design variants of the concept car. The Concept X-CLASS powerful adventurer illustrates that the future X-Class will possess all the strengths of a classic pickup – tough, functional, strong, and with off-road capability.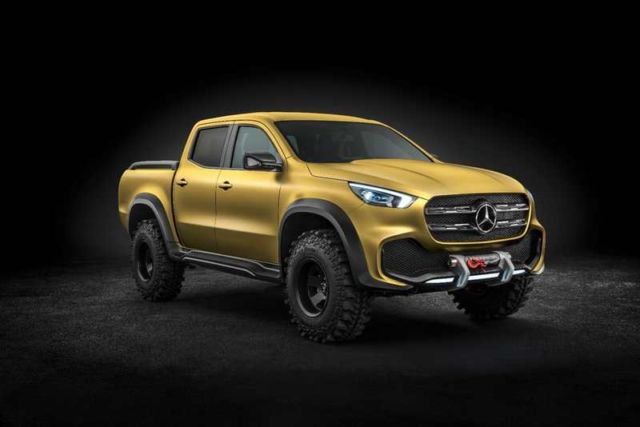 The Concept X-CLASS stylish explorer goes a step further and shows what will distinguish the pickup bearing the Mercedes star. The X-Class will be a true Mercedes from the hallmark brand design and comfort to the driving dynamics and safety. This will make Mercedes-Benz the first premium manufacturer to account for the changing customer requirements in the global segment of mid-size pickups, and it will make the tough one-ton pickup with seating for up to five persons the first to be attractive as an urban lifestyle and family vehicle.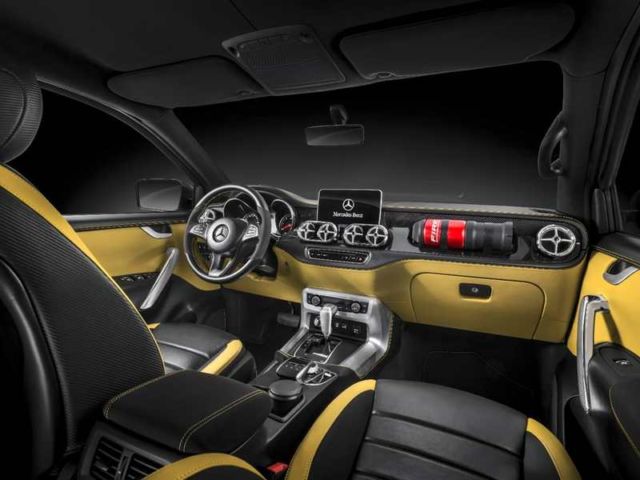 With the pickup, Mercedes-Benz Vans will expand its product range with a fourth model series. At the same time, the brand bearing the three-pointed star will become the first premium manufacturer to occupy the promising segment of mid-size pickups.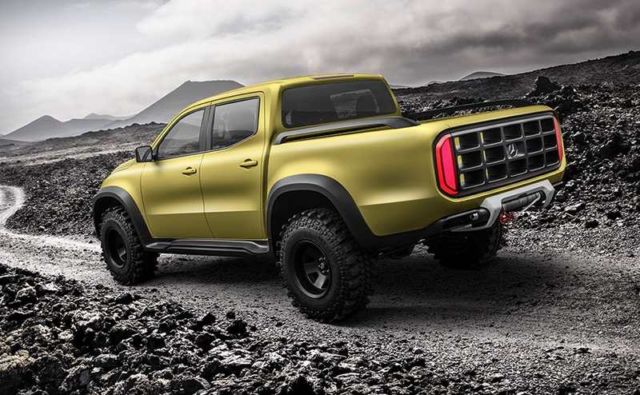 Daimler AG will make investments in the high nine figures (euro) in the new model series by the time of the market launch. It will be launched in late 2017 under the name Mercedes-Benz X-Class. The key markets will be Argentina, Brazil, South Africa, Australia with New Zealand, and Europe.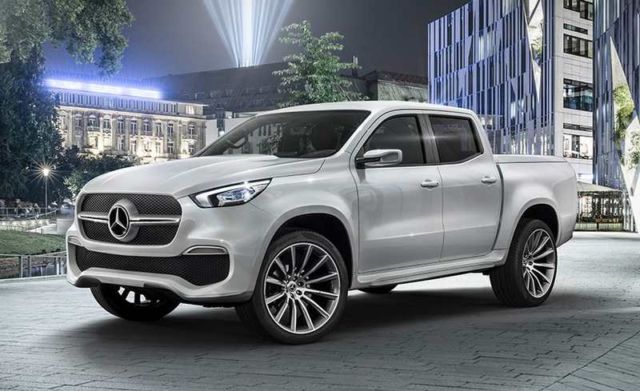 Dr Dieter Zetsche, Chairman of the Board of Daimler AG and Head of Mercedes-Benz Cars: "With the Mercedes-Benz pickup, we will close one of the last gaps in our portfolio. Our target: we want to offer customers vehicles matching their specific needs. The X-Class will set new standards in a growing segment."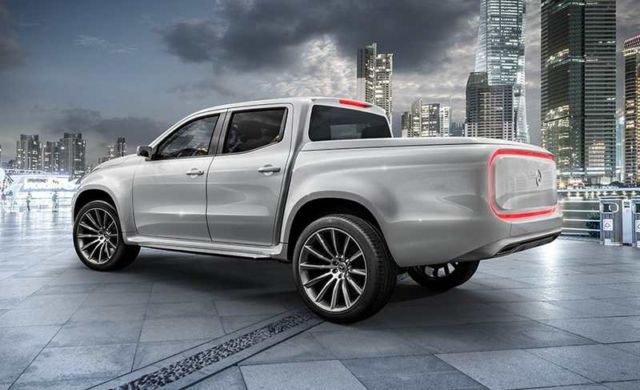 "We will open up and change the segment of mid-size pickups – with the world's first true premium pickup for the modern urban lifestyle", says Volker Mornhinweg, Head of Mercedes-Benz Vans. "Our future X-Class will be a pickup that knows no compromise. Ladder-type frame, high-torque six-cylinder engine, and permanent all-wheel drive are compulsory for us. As an added value we bring safety, comfort, agility, and expressive design – in other words, everything that distinguishes vehicles bearing the Mercedes star. We will thus appeal to new customers who have not considered owning a pickup before."