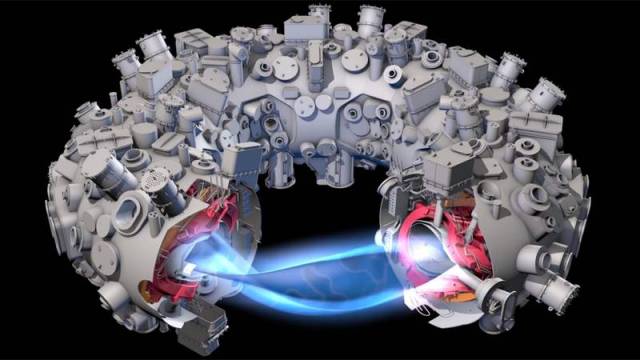 Mind-bogging Wendelstein 7-X reactor designed by a supercomputer, a device known as a stellarator, might save Nuclear Fusion.   Watch the time lapse of the construction…
The Wendelstein 7-X, that took 19 years, over 1 billion euro and 1.1 million work hours, it may light a new way to fusion reactors, and produce great amount of energy from hydrogen.

The new stellarator reactor created at Max Planck Institute in Germany, unlike anything built before, similar to the tokamak, when completed will be the world's largest fusion device of this type.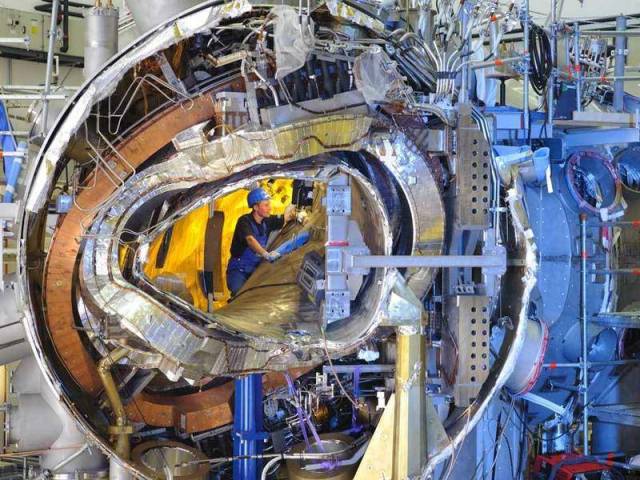 A great deal of theory and computation effort was invested to optimise the new towisted magnetic field for Wendelstein 7-X, so as to overcome the disadvantages of previous classical stellarators.
The previous design of doughnut (torus) shape of the magnetic field cage, to trap superheated gasses, poses a problem: "the rings that create the magnetic field are closer together on the inside of the torus, so the magnetic field is stronger there and weaker along the outer rim."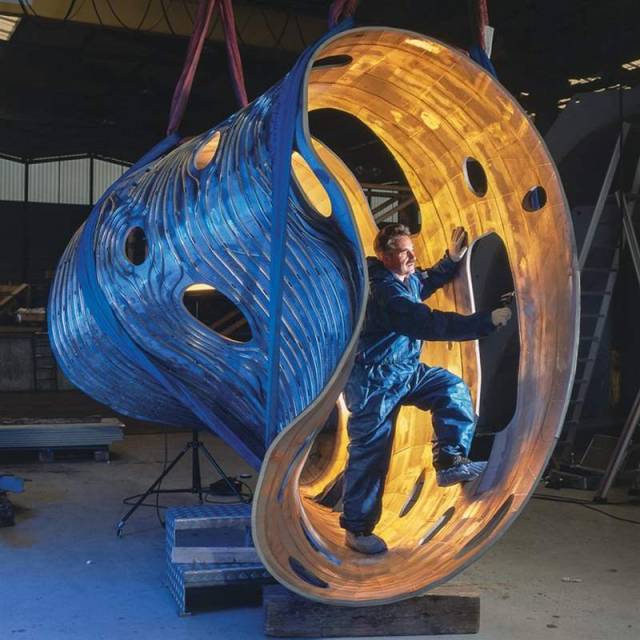 The new structure composed of single coils allows the magnetic field to be shaped in detail.