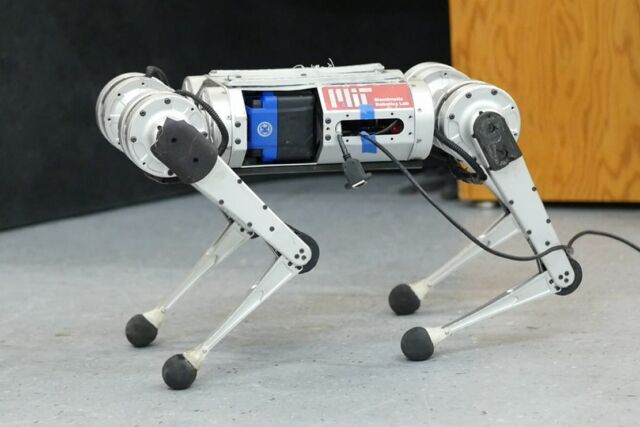 MIT's Mini Cheetah robot learn how to run and sets new record speed.
A new method allows MIT's Mini Cheetah to learn how to run fast and adapt to walking on challenging terrain. This learning-based method outperforms previous human-designed methods and allowed the Mini Cheetah to set a record for speed.
Researchers from MIT's Improbable AI Lab, part of the Computer Science and Artificial Intelligence Laboratory (CSAIL) and directed by MIT Assistant Professor Pulkit Agrawal, as well as the Institute of AI and Fundamental Interactions (IAIFI) have been working on fast-paced strides for a robotic mini cheetah — and their model-free reinforcement learning system broke the record for the fastest run recorded.
source MIT