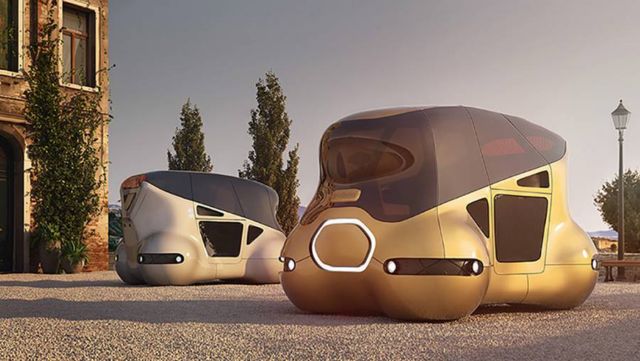 Mobuno is a compact urban car with spherical wheels, a sharing autonomous driving system.
Mobuno is a design study done by xoio and IUM ( Institute of Urban Mobility), which is showing an attractive yet fully realistic concept of mobility represented by a friendly car-concept. The goal was to merge the benefits of current means of transportation into one.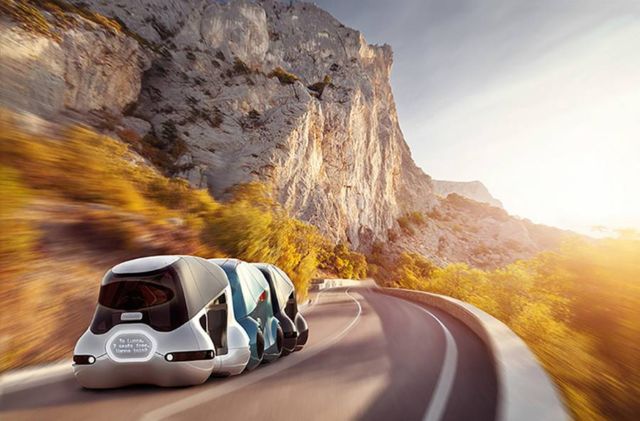 Platooning even on smaller scales allows for a much more energy efficient means of transportation. In this image up to twelve people are going for a ride together.
Based on the current convention to be mobile privately Mobuno can easily be booked just like any regular taxi for private use. In connection with mobile communication devices that are currently used all communication with the network can be done as usual. The current design allows up to 4 persons to use a mobuno unit simultaneously.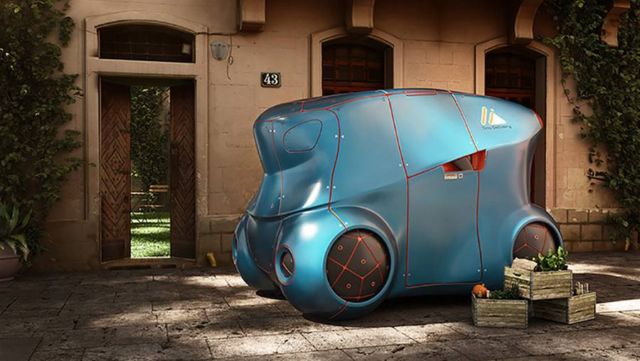 Due to its compact form Mobuno can freely navigate even in the tightest locations.
If I don't mind sharing my ride with other people, I can easily switch to shared mode and the Mobuno unit will act more like a bus smartly reacting to requests from other users. Obviously users consequently will benefit from lower costs.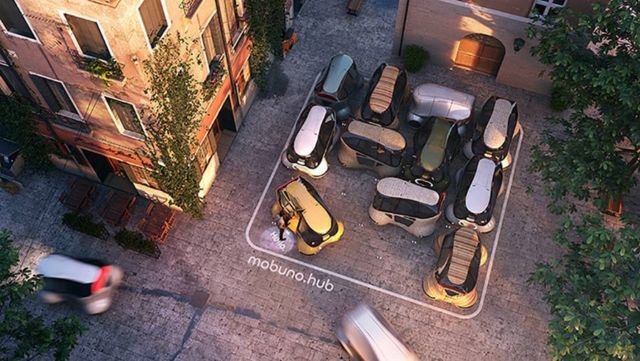 A Mobuno Hub which provided optimized space for a small amount of units during the night, before they swarm out for their daily business.
But how about going with several friends to the countryside? Or how about taking a bunch of kids to the public bath? No problem with Mobuno. Just book how many people will be going along and the smart network will provide as many units as required.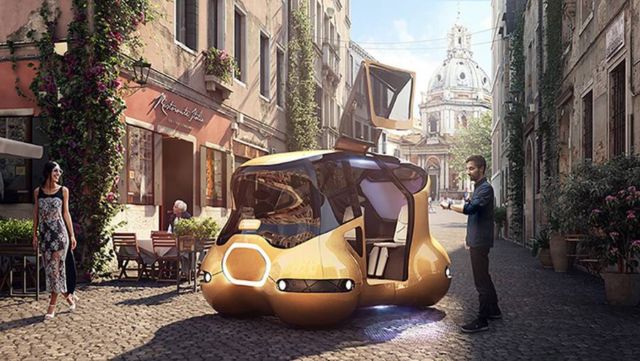 The combination of autonomous driving and car sharing opens up a whole range of new possibillities for transportation concepts.
Even better: Smart platooning will further increase effectiveness by teaming up the units in a energy efficient queue. This is when Mobuno takes the best of trains and busses. It is selfunderstood that Mobuno does not require any special form of streets – it simply integrates into current street standards.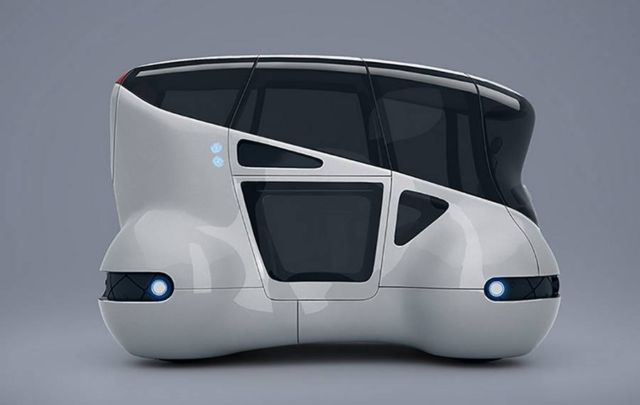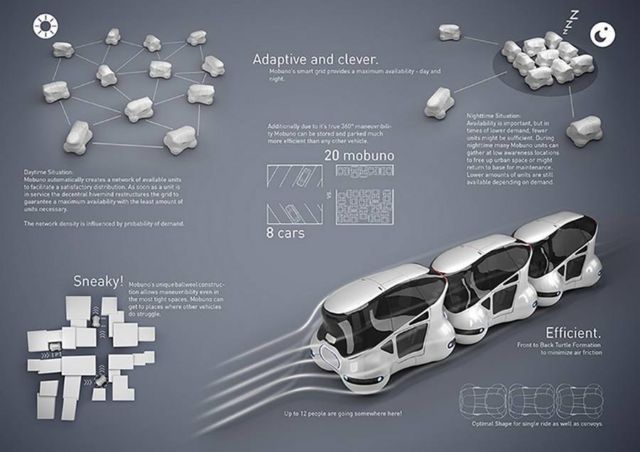 source Mobuno