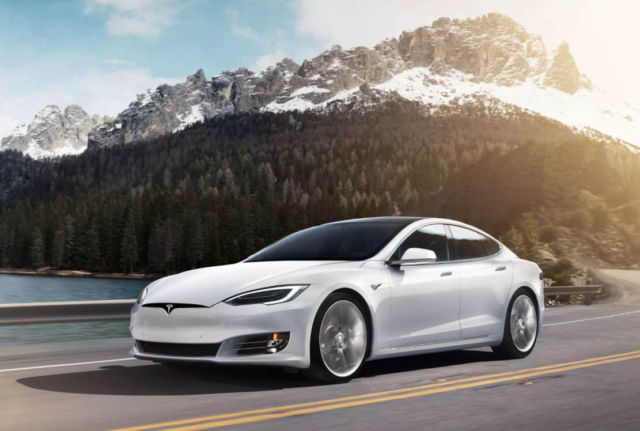 Tesla Model S Long Range Plus vehicles have an official EPA-rated range of 402 miles on a single charge.
Starting June 15, all North American Model S Long Range Plus vehicles have an official EPA-rated range of 402 miles, representing a nearly 20% increase in range when compared to a 2019 Model S 100D with the same battery pack design.
The freedom to travel anywhere is critical to Tesla's mission. Since the introduction of the 265-mile Model S in 2012, the company continued to revisit every aspect of the design to deliver the longest-range and highest-performance electric vehicles on the road.
This significant achievement reflects Tesla's obsession with efficiency and energy frugality, and is realized through several changes, both iterative and transformational, in core hardware and system architecture development by the Tesla engineering, design and production teams. These changes went into production earlier this year when we first started manufacturing Model S Long Range Plus at our factory in Fremont, California. All Model S Long Range Plus vehicles will receive the new 402-mile rating.
Mass is the enemy of both efficiency and performance, and minimizing the weight of every component is an ongoing goal for our design and engineering teams. Several lessons from the engineering design and manufacturing of Model 3 and Model Y have now been carried over to Model S and Model X. This has unlocked new areas of mass reduction while maintaining the premium feel and performance of both vehicles. Additional weight savings have also been achieved through the standardization of Tesla's in-house seat manufacturing and lighter weight materials used in our battery pack and drive units.
Image credit Tesla
source Tesla