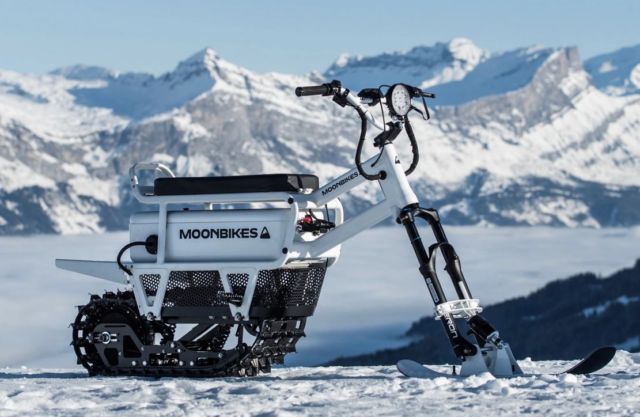 Moonbikes are the first ultra-light, electric, silent, reliable snow bikes.
MoonBikes provide a new way to enjoy winter activities, blurring the lines between recreation and transportation.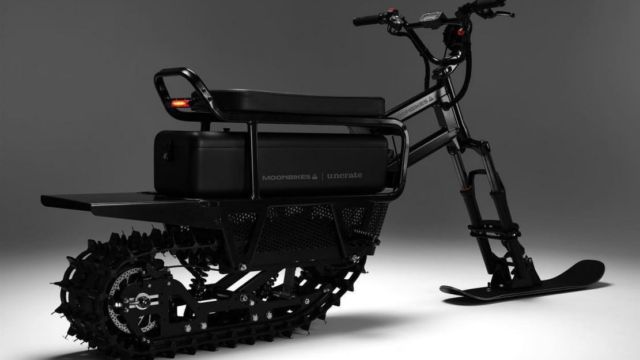 Whether you're rallying on trails, venturing into the backcountry, or simply cruising around town, MoonBikes transform winter into your playground.
Top Speed: 42km/h
Max range with single or optional dual battery: 1.5H/3H
Thanks to its streamlined design and light weight, a MoonBike is especially easy to ride.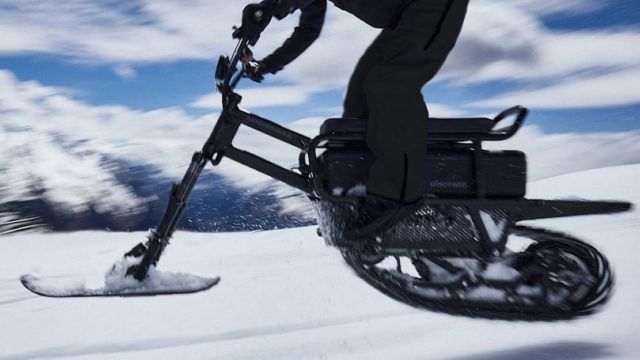 Explore nature—without compromising it. Ride without a sound, MoonBikes has a zero operational footprint.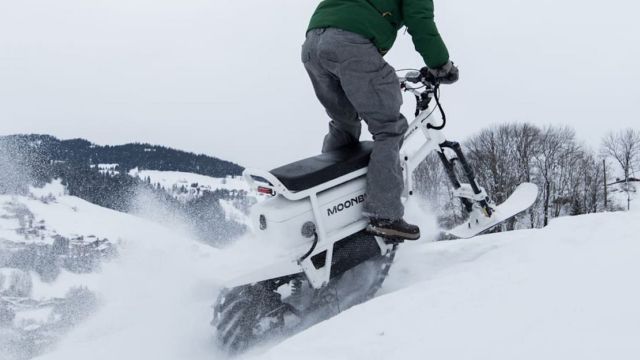 MoonBikes gives you the freedom of an e-bike with the power of a motorcycle. It is just 70,5 cm wide and can pass through doorways and be transported on a hitch carrier or in the bed of a truck.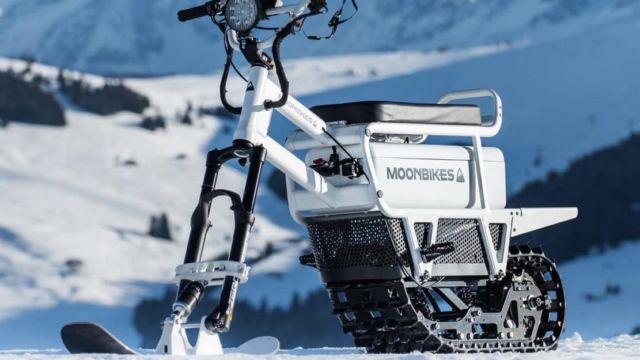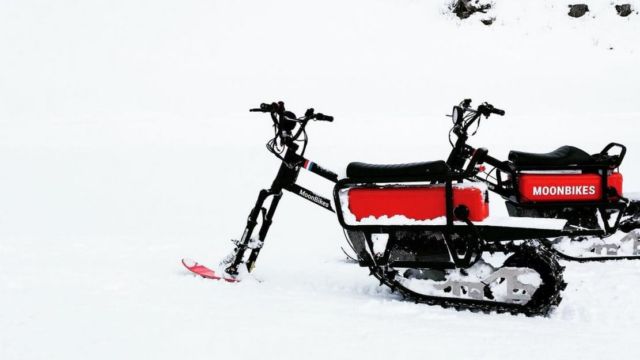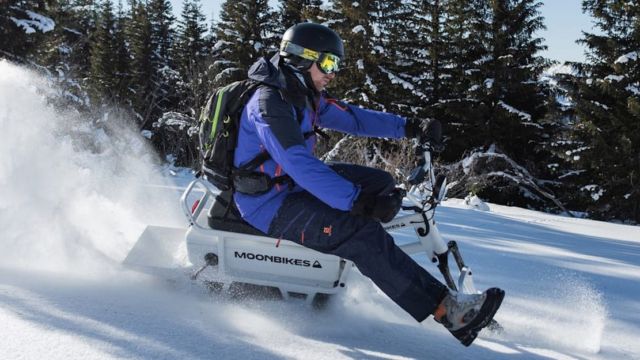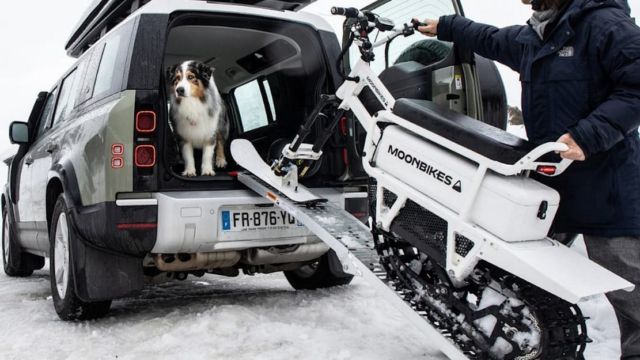 source MoonBikes