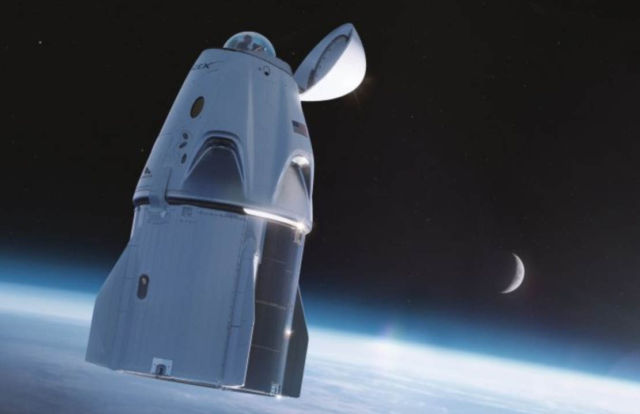 SpaceX's Dragon spaceship is getting the most fascinating window ever launched into space for space tourists.
SpaceX's Dragon will replace its Space Station docking mechanism with a transparent dome, so passengers will be able to have a panorama of space and the Earth, from orbit.
In this artist's impression you can see SpaceX's Crew Dragon spacecraft observation dome for the upcoming Inspiration4 mission, inspired by the "Cupola" installed on the Space Station in 2010.  Credit SpaceX
Inspiration4, the world's first all-civilian mission to space, announced the final two members of the four-person crew that will undertake a historic voyage to the stars later this year.
Representing the mission pillar of Generosity is Christopher Sembroski of Seattle, WA, and representing the mission pillar of Prosperity is Dr. Sian Proctor of Phoenix, AZ. Both will join previously announced crew member Hayley Arceneaux representing the mission pillar of Hope, under the command of Shift4 CEO Jared Isaacman. SpaceX's Falcon 9 rocket will launch the crew aboard a Dragon spacecraft later this year.
Watch the full crew introduction from the SpaceX hangar at historic Launch Complex 39A at Kennedy Space Center in Florida.