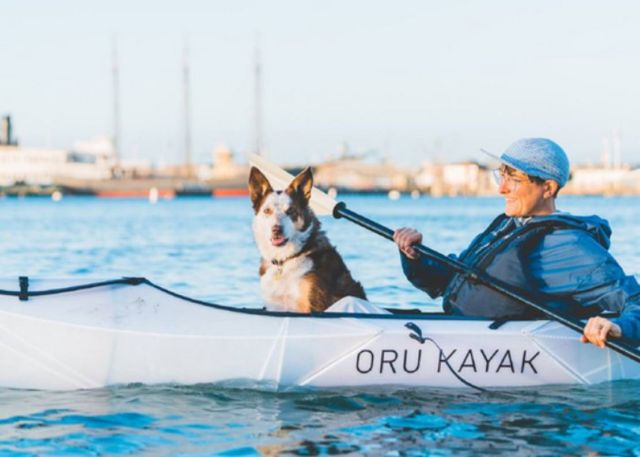 Oru Kayak Inlet is the most portable origami kayak ever, makes the water easy and accessible.
A few years back, we invented the origami kayak – a craft with the strength and performance of a hardshell boat, the portability of a suitcase, and a mind-blowingly cool way to transform between the two.
We wanted to push all of Oru's key attributes- portability, weight, foldability- to the absolute max. Instead of a suitcase sized box, what about a handbag size? Could we get it under 20 pounds? How many steps could we cut out of the assembly process?  And of course, it had to be a blast in the water- solid, stable and lively. Oh, and it had to be sleek and beautiful- we think a 10 foot kayak should still have sweet lines and curves.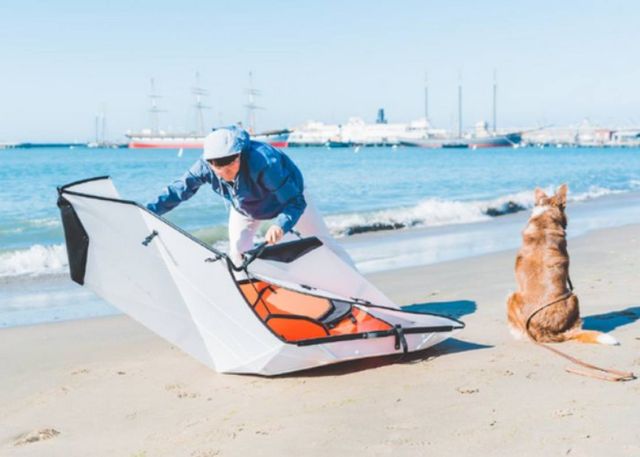 The Inlet makes the water accessible, simple and easy – for everyone. It's designed for flat water, with features to fit paddlers of all ages and experience levels. As of now, we'd recommend max weight capacity topping out around 275lbs and max paddler height around 6'2″, depending on individual proportions.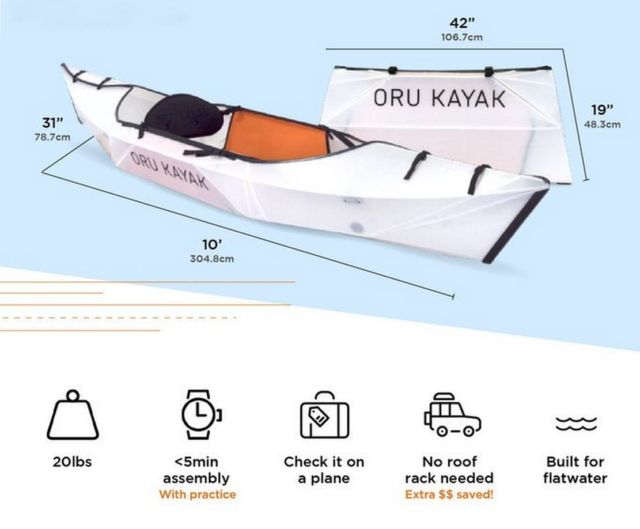 The Inlet folds down into a box way smaller than our existing kayaks. This full-sized, hardshell kayak will fold down and carry like a small suitcase. In box form, the Inlet is 42″ long x 19″ tall x 10″ wide.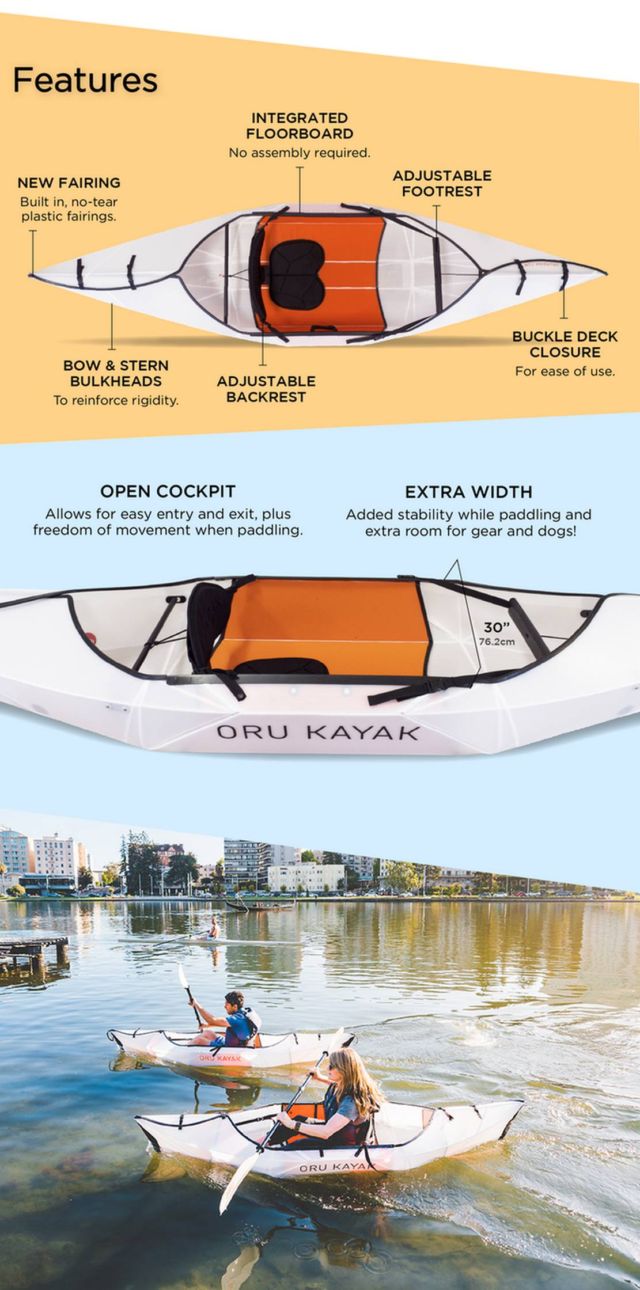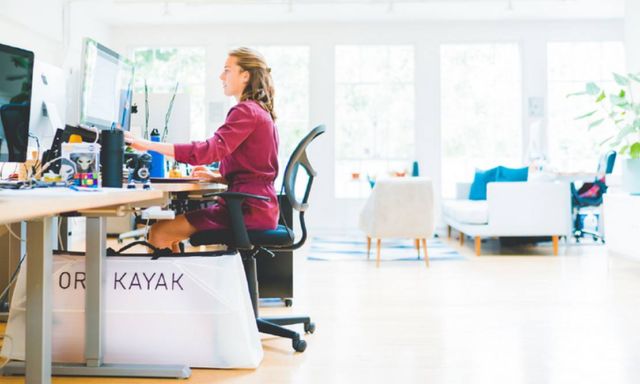 source Kickstarter