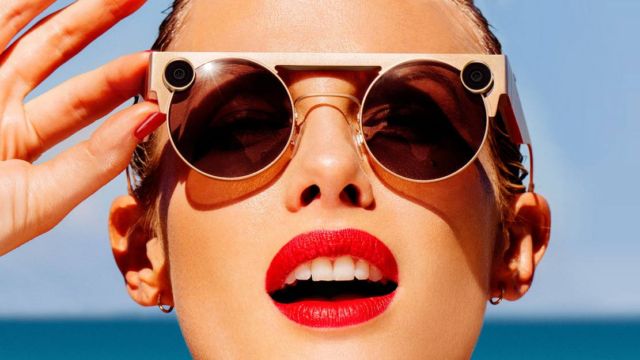 The latest attempt of Snap's the Spectacles 3 glasses include dual HD cameras to capture scenes in 3D and introduce augmented reality Snapchat.
In Snap's Spectacles 3 photos and videos wirelessly sync to your phone, where you can reimagine your favorite moments with a suite of 3D Effects on Snapchat.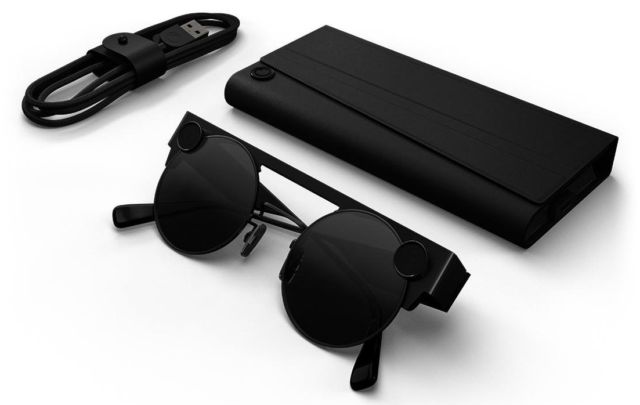 Precision-crafted from a single sheet of lightweight stainless steel. Engineered for elegance, durability and comfort.
The full-grain leather case expands to safely store Spectacles 3 in its microfiber interior — and folds flat when not in use.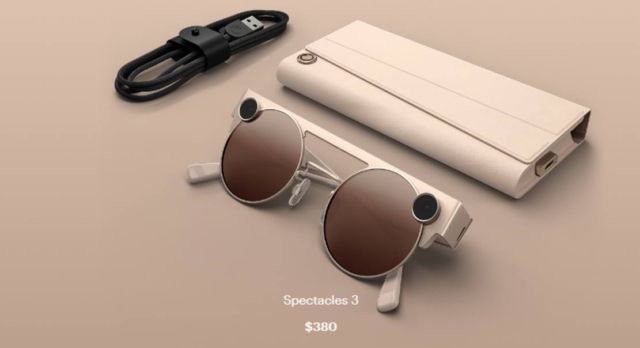 source Snap's Spectacles