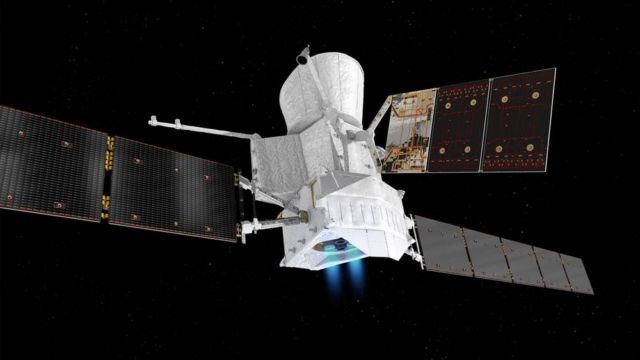 BepiColombo, the joint ESA/JAXA spacecraft on a mission to Mercury, is now firing its Ion Drive thrusters for the first time in flight.
On Sunday, BepiColombo carried out the first successful manoeuver using two of its four electric propulsion thrusters. After more than a week of testing which saw each thruster individually and meticulously put through its paces, the intrepid explorer is now one step closer to reaching the innermost planet of the Solar System.
BepiColombo left Earth on 20 October 2018, and after the first few critical days in space and the initial weeks of in-orbit commissioning, its Mercury Transfer Module (MTM) is now revving up the high-tech ion thrusters.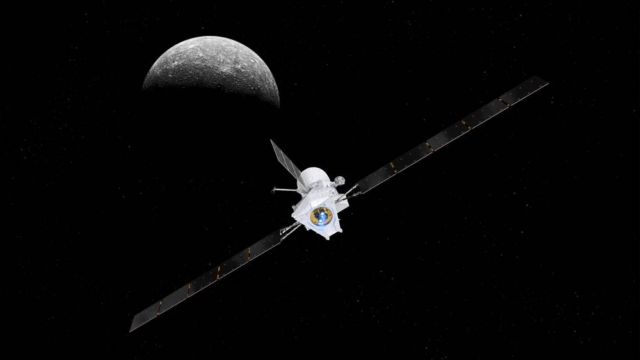 The most powerful and high-performance electric propulsion system ever flown, these electric blue thrusters had not been tested in space until now.
It is these glowing power-packs that will propel the two science orbiters – the Mercury Planetary Orbiter and Mercury Magnetospheric Orbiter – on the seven-year cruise to the least explored planet of the inner Solar System.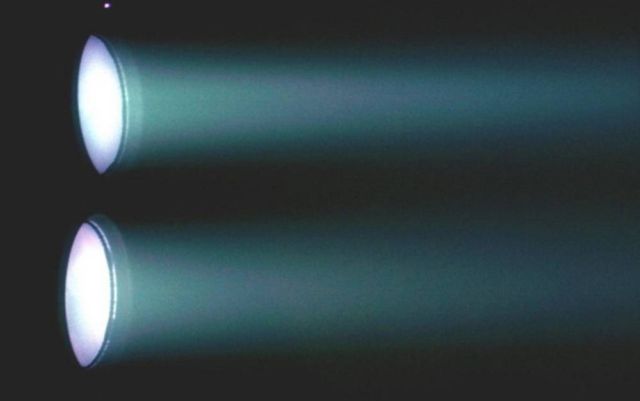 "Electric propulsion technology is very novel and extremely delicate," explains Elsa Montagnon, Spacecraft Operations Manager for BepiColombo.
"This means BepiColombo's four thrusters had to be thoroughly checked following the launch, by slowly turning each on, one by one, and closely monitoring their functioning and effect on the spacecraft."
source ESA