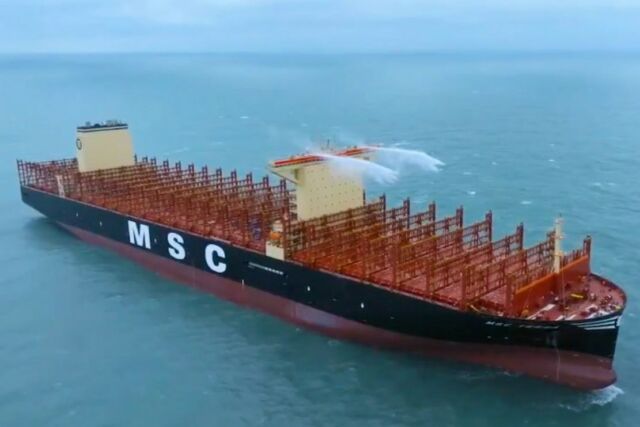 CSSC
The China State Shipbuilding Corporation has delivered MSC Tessa, the 400 m long world's largest container ship.
Hudong-Zhonghua Shipbuilding (Group) Co., Ltd., a subsidiary of China State Shipbuilding Corporation, and China State Shipbuilding Trading Co. built the 24,116 TEU ultra-large container ship series "MSC Tessa" for the Mediterranean Shipping Company (MSC).
MSC Tessa the world's largest container ship with a deck area of about four football fields, 400 m (1,312 ft) long and 61.5 m (202 ft) wide, can handle more than 240,000 tons of cargo, able to carry more than 24,000 containers.
The total length of the ship is more than 60 meters longer than the current largest aircraft carrier in the world.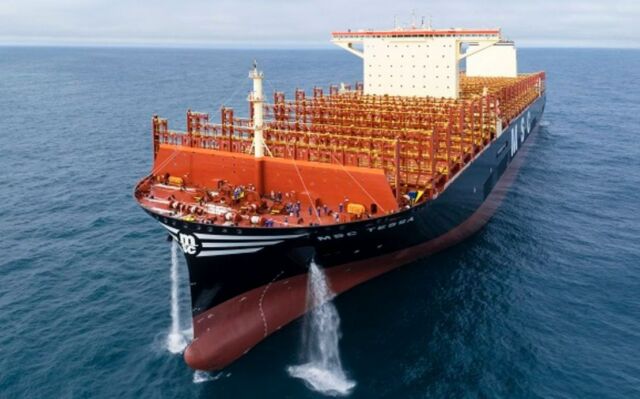 CSSC
The ship is equipped with a hybrid scrubber desulfurization device, a unique small bulbous bow, a large-diameter propeller, and an energy-saving conduit.
Mediterranean Shipping Company is the world's leading shipping company, and its container ship fleet ranks first in the world in capacity.
source CSSC