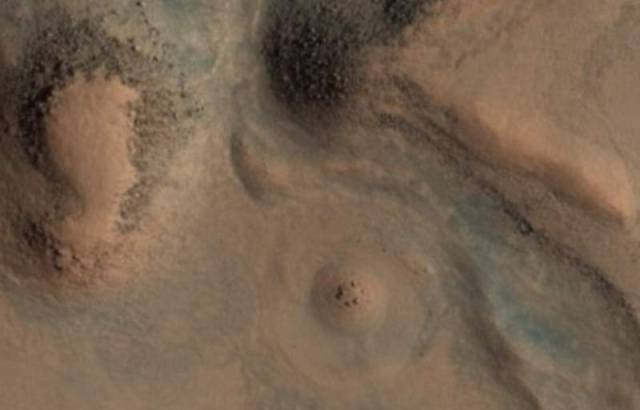 The latest, among other strange 'objects,' spotted in images of Mars, is a stone circle resembling the famous Stonehenge formation.
The new 'discovery' of Alien hunters dubbed 'Marshenge,' a stone circle on top of a mound, was spotted at high-resolution images in images taken by a spacecraft orbiting the red planet.
Above: A stone circle compared to Stonehenge, spotted in images sent back by HiRISE orbiting the red planet.   Credit HiRISE / University of Arizona
The circular group of stones has been compared to Stonehenge in Wiltshire, England.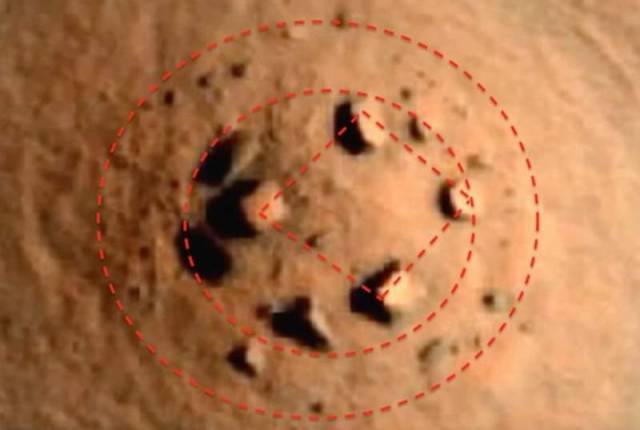 Image taken by HiRise camera on board the Mars Reconnaissance Orbiter
Read more at dailymail