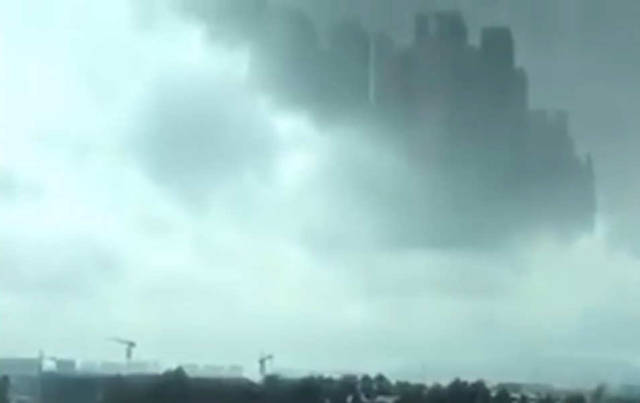 Mysterious floating city, a rare mirage, appears in sky above China, captured on 07 October 2015.   Take a look at the videos…
Thousands reportedly witnessed the Mysterious floating city in the clouds, over China.
According to experts, the phenomenon, shown on a video on Chinese television, was a common optical mirage.
https://www.youtube.com/watch?v=r2L_FXMeubs