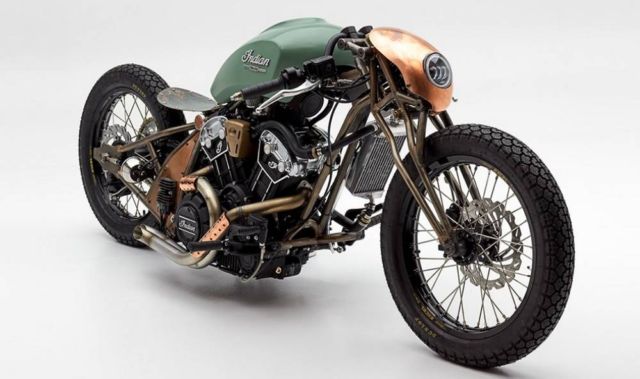 A NASA engineer wins Indian's Scout Bobber motorcycle contest.
Alfredo Juarez's custom Indian motorcycle: A crazy cool concept from a unique contestant.
"From the moment we saw Alfredo's drawing, we could tell he was a very unique contestant. Drawn to scale with measurements he took from a Scout at a local dealership and a picture of the engine, the concept has style and flow but also the engineering and mechanical aspects that only a real builder would include."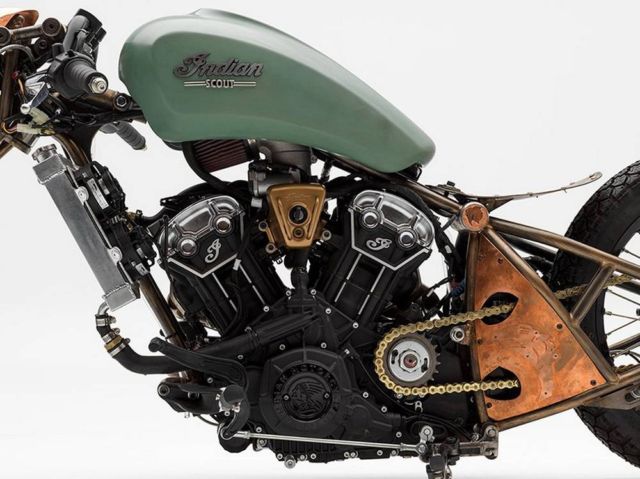 The designer said:
"I cannot thank Indian motorcycle enough for the opportunity. Not only was this a once-in-a-lifetime experience, but the three-month build period created an incredible bonding experience for me and my family and of course. Thanks to all the fans who took the time to cast their vote. I know it wasn't easy to pick one because the other two bikes are incredible. Hats off to PJ and Christian for their work. It's been an incredible ride and I cannot thank everyone enough for their support."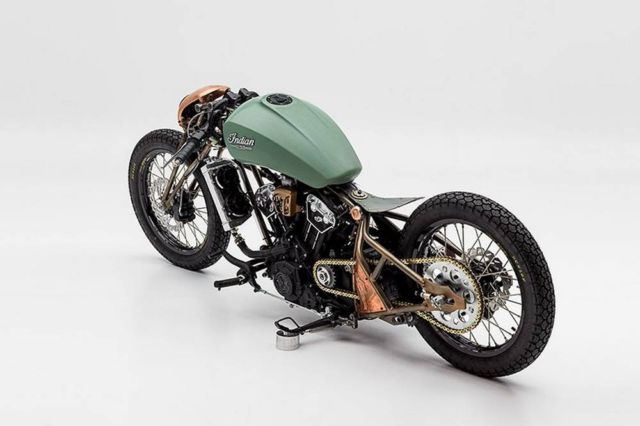 When he got his degree, he was offered a job running flammability tests for NASA, which he took and has been at to this day. While his build seems incredibly ambitious in the short timeline, his work at NASA meeting harsh deadlines and his lifelong passion for motorcycles, engineering and fabrication, have made him ready for the task.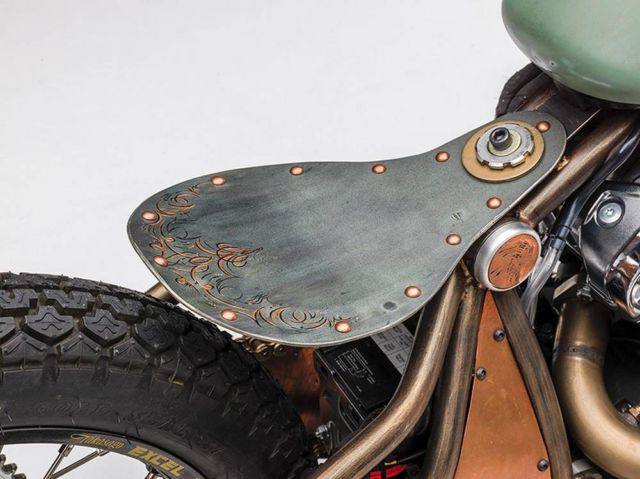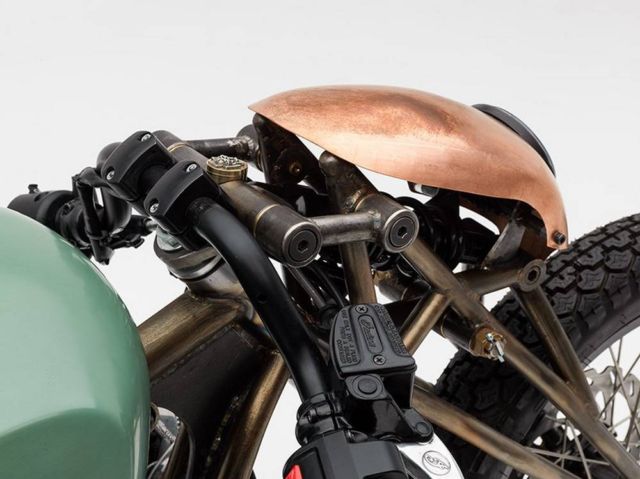 source Indian Motorcycle