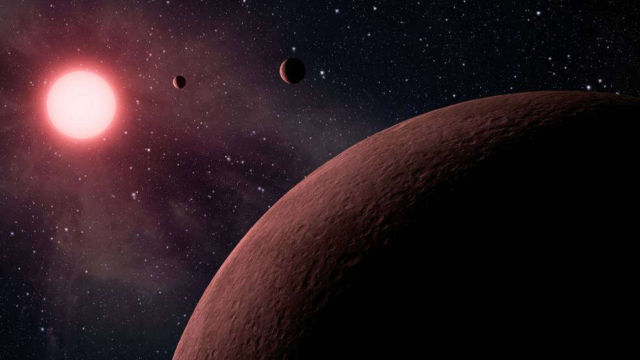 Astronomers discovered 10 near-Earth size exoplanets orbiting in their star's habitable zone, which is the range of distance from a star where liquid water could pool on the surface of a rocky planet.
NASA's Kepler space telescope team has released a mission catalog of planet candidates that introduces 219 new planet candidates.

This is the most comprehensive and detailed catalog release of candidate exoplanets, which are planets outside our solar system, from Kepler's first four years of data. It's also the final catalog from the spacecraft's view of the patch of sky in the Cygnus constellation.
With the release of this catalog, derived from data publicly available on the NASA Exoplanet Archive, there are now 4,034 planet candidates identified by Kepler. Of which, 2,335 have been verified as exoplanets. Of roughly 50 near-Earth size habitable zone candidates detected by Kepler, more than 30 have been verified.
Additionally, results using Kepler data suggest two distinct size groupings of small planets. Both results have significant implications for the search for life. The final Kepler catalog will serve as the foundation for more study to determine the prevalence and demographics of planets in the galaxy, while the discovery of the two distinct planetary populations shows that about half the planets we know of in the galaxy either have no surface, or lie beneath a deep, crushing atmosphere – an environment unlikely to host life.
The findings were presented at a news conference Monday at NASA's Ames Research Center in California's Silicon Valley.
"The Kepler data set is unique, as it is the only one containing a population of these near Earth-analogs – planets with roughly the same size and orbit as Earth," said Mario Perez, Kepler program scientist in the Astrophysics Division of NASA's Science Mission Directorate. "Understanding their frequency in the galaxy will help inform the design of future NASA missions to directly image another Earth."
Image credit NASA/JPL-Caltech
source NASA