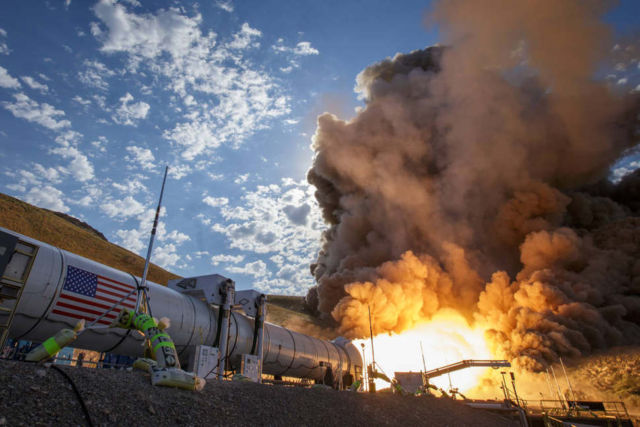 Booster test for Space Launch System Rocket, will one day propel astronauts towards Mars.
Space Launch System Rocket
This is the second and final qualification motor (QM-2) test for the Space Launch System's booster, a larger version of solid rockets used on shuttle.
Above, Photo Credit: (NASA/Bill Ingalls)
It's seen, Tuesday, June 28, 2016, at Orbital ATK Propulsion Systems test facilities in Promontory, in Utah desert.
The boosters will provide more than 75 percent of the thrust needed to escape the gravitational pull of the Earth.
The booster was tested at a cold motor conditioning target of 40 degrees Fahrenheit –the colder end of its accepted propellant temperature range.
When ignited, temperatures inside the booster reached nearly 6,000 degrees. The 2 minute, full-duration ground qualification test provided NASA with critical data on 82 qualification objectives.
Engineers now will evaluate these data, captured by more than 530 instrumentation channels on the booster.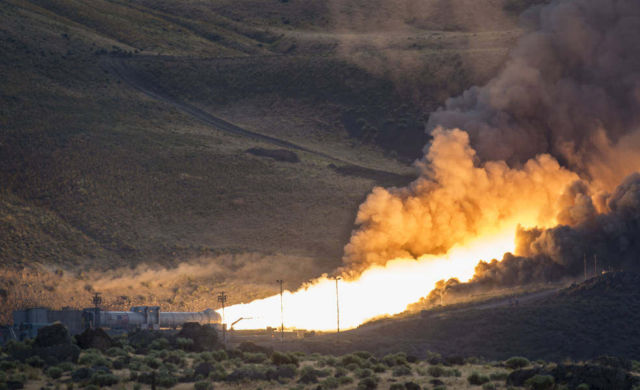 Photo Credit: (NASA/Bill Ingalls)
source NASA