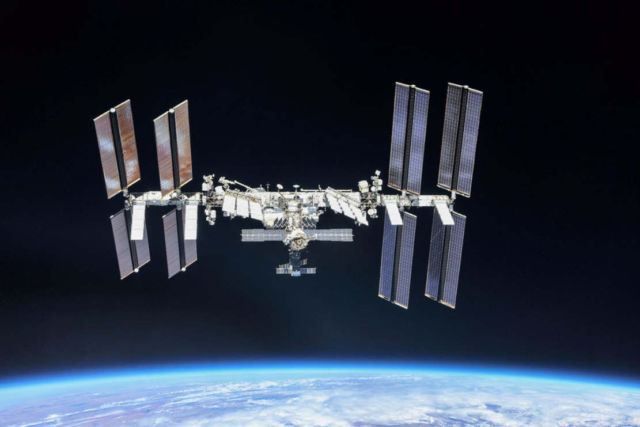 NASA opens International Space Station to new commercial ventures, so U.S. industry innovation and ingenuity can accelerate a thriving commercial economy in low-Earth orbit.
This move comes as NASA focuses full speed ahead on its goal of landing the first woman and next man on the Moon by 2024, where American companies also will play an essential role in establishing a sustainable presence.
NASA will continue research and testing in low-Earth orbit to inform its lunar exploration plans, while also working with the private sector to test technologies, train astronauts and strengthen the burgeoning space economy. Providing expanded opportunities at the International Space Station to manufacture, market and promote commercial products and services will help catalyze and expand space exploration markets for many businesses.
The agency's ultimate goal in low-Earth orbit is to partner with industry to achieve a strong ecosystem in which NASA is one of many customers purchasing services and capabilities at lower cost.
NASA's plan addresses both the supply-side and demand-side for a new economy, enabling use of government resources for commercial activities, creating the opportunity for private astronaut missions to the space station, enabling commercial destinations in low-Earth orbit, identifying and pursuing activities that foster new and emerging markets, and quantifying NASA's long-term demand for activities in low-Earth orbit.
Commercial Activities Aboard the Space Station
More than 50 companies already are conducting commercial research and development on the space station via the International Space Station U.S. National Laboratory, and their results are yielding great promise. In addition, NASA has worked with 11 different companies to install 14 commercial facilities on the station that support research and development projects for NASA and the ISS National Lab.
This effort is intended to broaden the scope of commercial activity on the space station beyond the ISS National Lab mandate, which is limited to research and development. A new NASA directive will enable commercial manufacturing and production and allow both NASA and private astronauts to conduct new commercial activities aboard the orbiting laboratory. The directive also sets prices for industry use of U.S. government resources on the space station for commercial and marketing activities.
Image credit NASA
source NASA