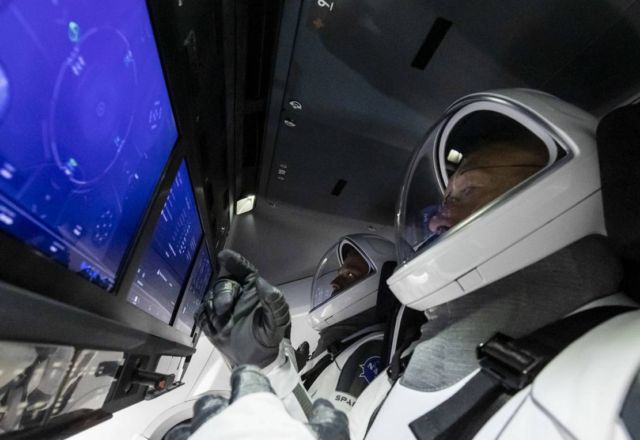 SpaceX is targeting Wednesday, May 27 for Falcon 9's launch of Crew Dragon, from NASA's Kennedy Space Center in Florida.
At 4:33 p.m. EDT May 27, from Launch Complex 39A in Florida, a SpaceX Falcon 9 rocket is set to take off with the Crew Dragon capsule.
A new era of human spaceflight is set to begin as American astronauts once again launch on an American rocket from American soil to the International Space Station as part of NASA's Commercial Crew Program.
Above: NASA astronauts Bob Behnken and Doug Hurley on board the Dragon spacecraft will return human spaceflight to the United States.  Credit NASA
The instantaneous launch window opens at 4:33 p.m. EDT, or 20:33 UTC, with backup instantaneous launch opportunities available on Saturday, May 30 at 3:22 p.m. EDT, or 19:22 UTC, and on Sunday, May 31 at 3:00 p.m. EDT, or 19:00 UTC.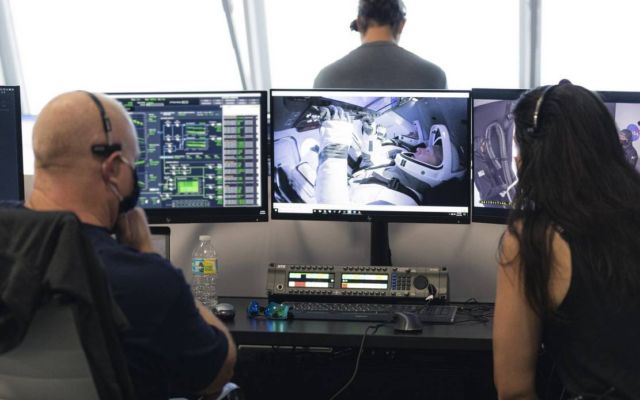 The stage is set for a landmark return to space for NASA and SpaceX.  Credit NASA
Tune in here to watch the launch webcast. Coverage will begin about 4 hours before liftoff.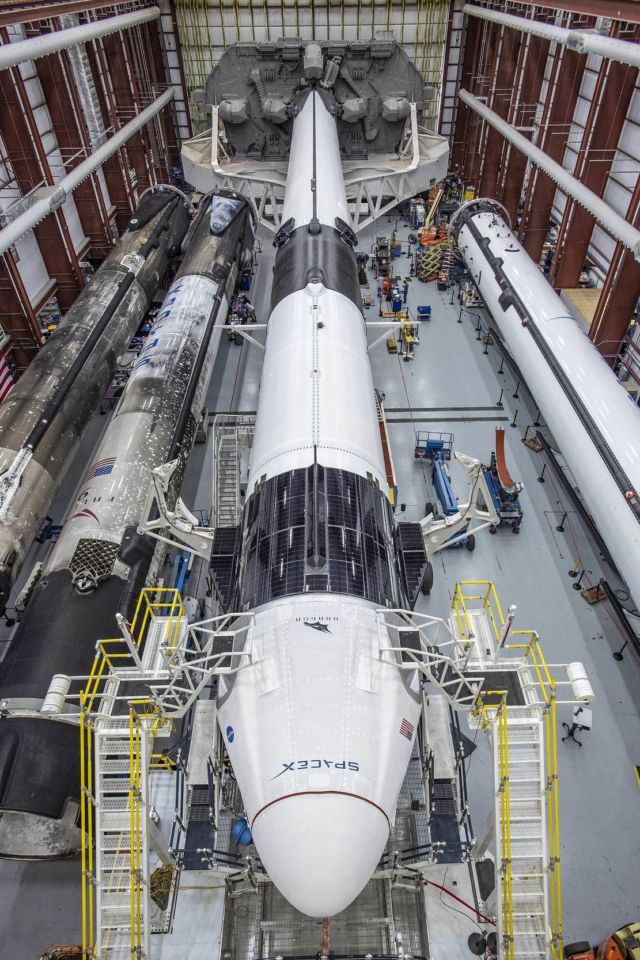 Credit SpaceX