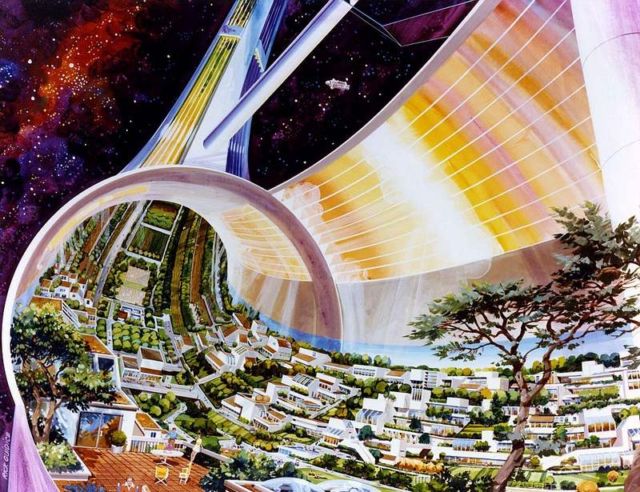 These NASA's amazing retro-futuristic images of space colonies, unveil how we could be living beyond 2100.   Image credit Rick Guidice
The futuristic artwork presented by NASA in 1975, to show how space colonies could look like.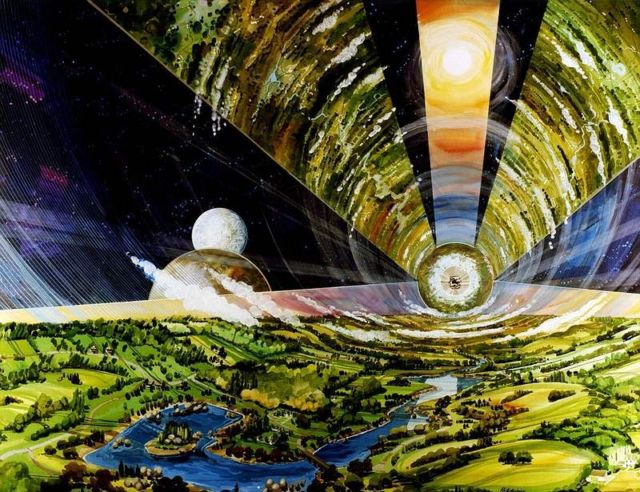 Image credit Rick Guidice
All the concepts used circular designs, to generate centrifugal force for artificial gravity.
According to Dailymail, the largest one named 'Cylindrical Colony' could hold up to one million people.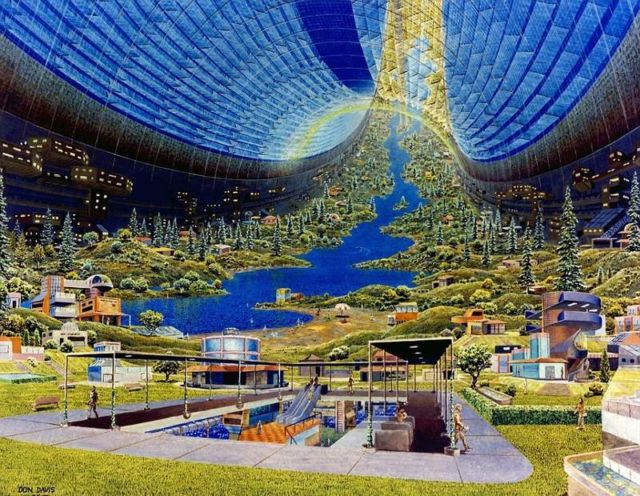 Image credit Don Davis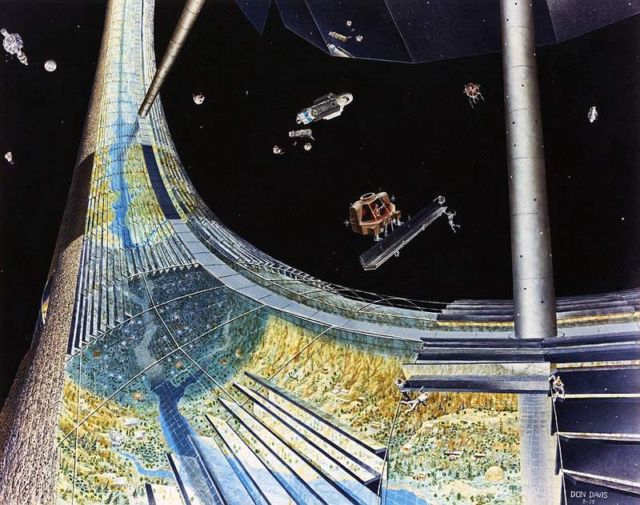 Image credit Don Davis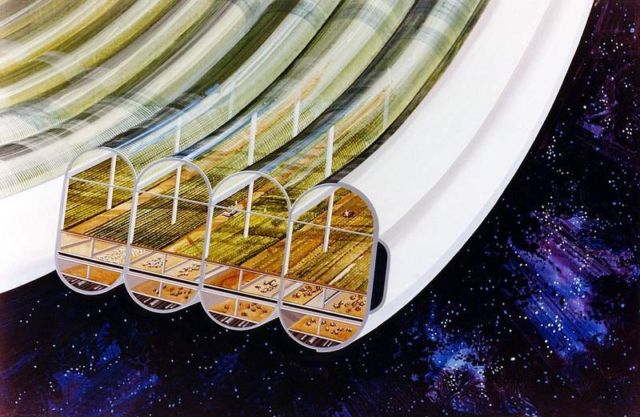 Image credit Rick Guidice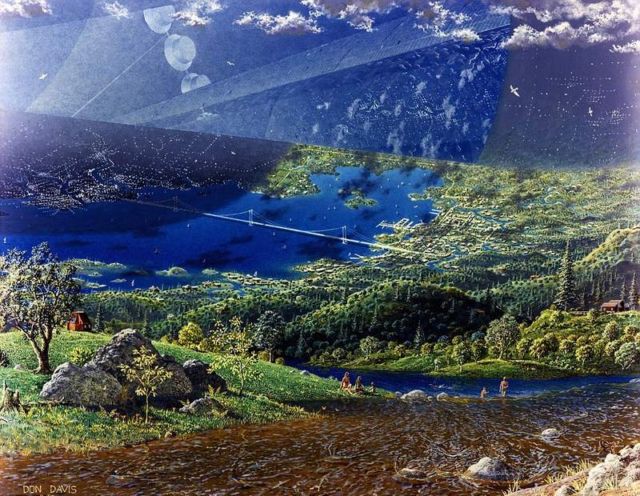 Image credit Don Davis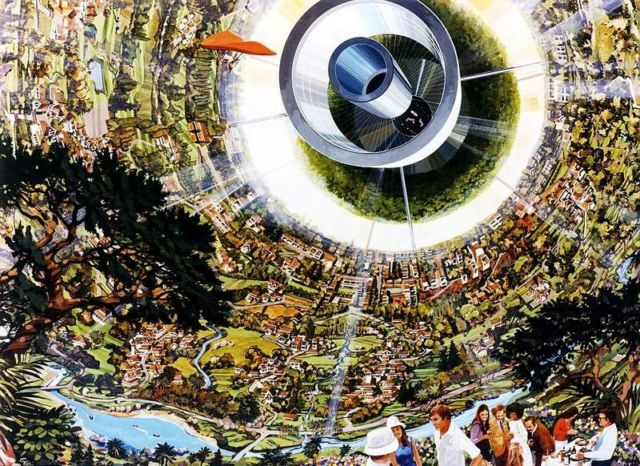 Image credit Rick Guidice
via dailymail