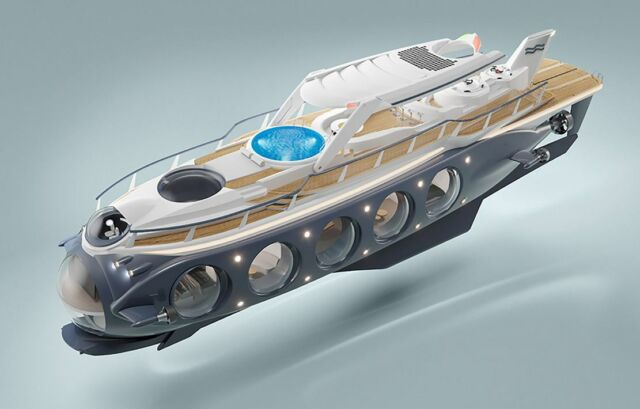 U-Boat Worx unveils the 37.5-meter, 1,250-ton, Nautilus underwater superyacht, at the 2022 Monaco Yacht Show.
U-Boat Worx Nautilus is designed to carry 10 passengers and 7 crew members.
Once it is built, the vessel will be equally at ease functioning as a yacht or a submersible.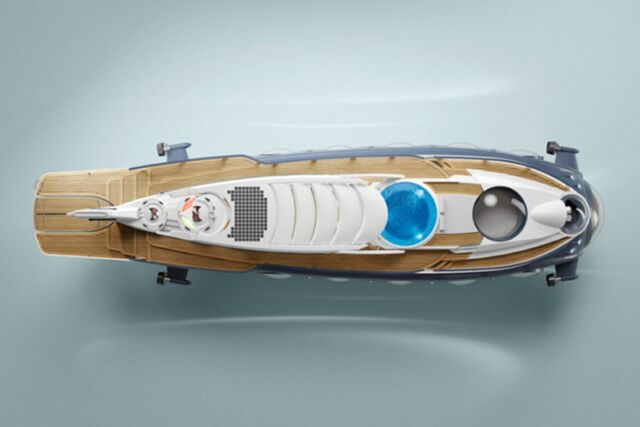 Since Jules Verne's 20,000 Leagues Under the Sea came out in 1870, people have been dreaming of a luxury yacht with dive capabilities. Since then, inventors produced a lot of impressive concepts. Unfortunately, not one of these designs has ever been realised.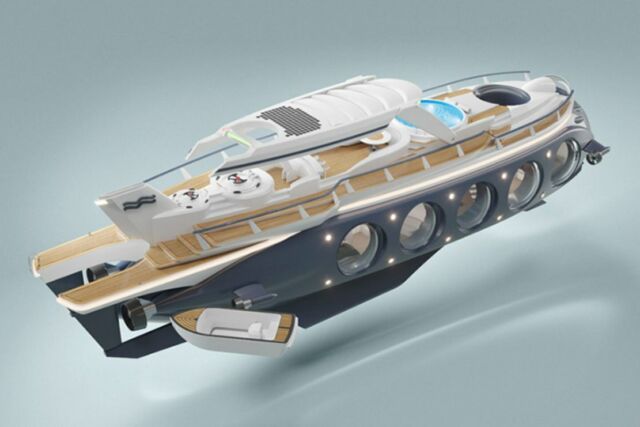 The diesel-electric Nautilus has a depth rating of 200 meters, with a surface cruise speed of 9 knots and an underwater speed of 4 knots.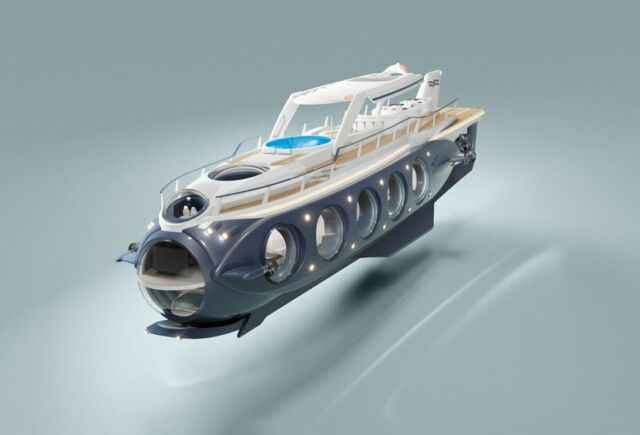 When functioning as a boat, the Nautilus offers a massive sundeck equipped with a freshwater pool, a bar, and a luxurious dining table.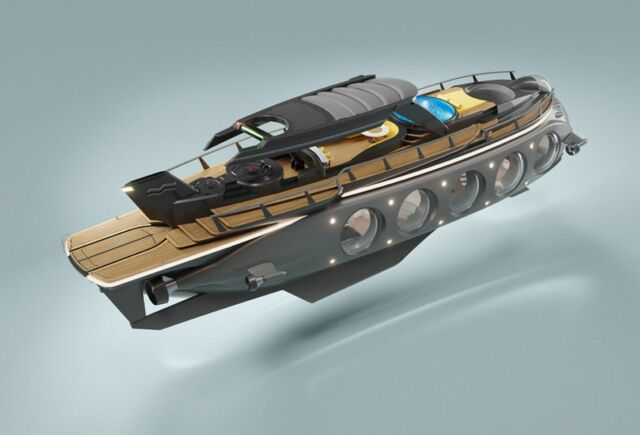 The Nautilus interior features a 50 sq. m dinner and lounge area with four circular windows. Each with diameters close to 4 meters. The proposed design for the submarine has a master bedroom and four staterooms, as well as sleeping quarters for up to six crew. A fully equipped galley makes cooking an underwater meal simple and fun. However, interior layouts are fully customisable by the client.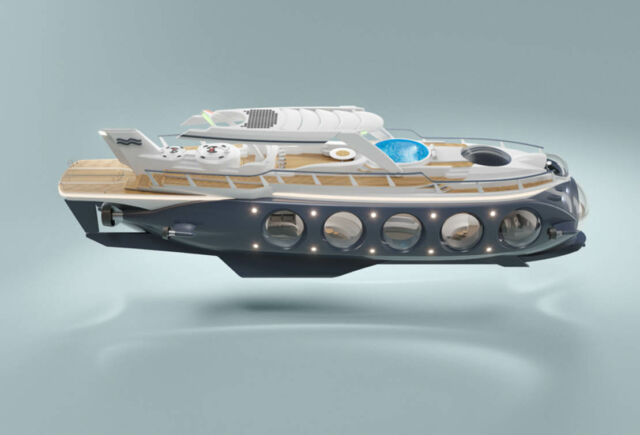 Images credit U-Boat Worx
source U-Boat Worx