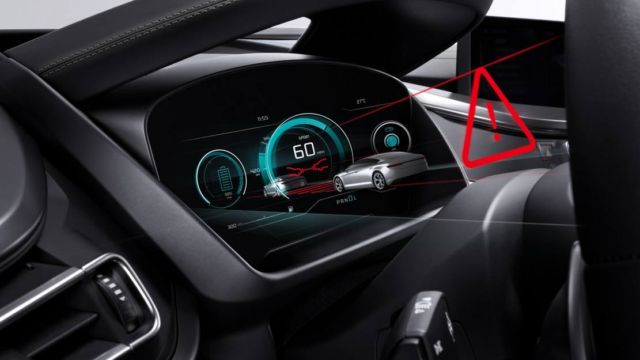 Bosch is paving the way for 3D displays in vehicles, so that visual information can be understood faster.
Bosch has combined all control functions in a central processing unit.
Bigger, more visually attractive, and with more and more features, digital displays are becoming a key feature of vehicle cockpits. Neither drivers nor passengers want to be without the display and control features they now enjoy on devices such as smartphones and televisions. But there is more to it than that: in the cockpits of the future, digital displays will play a key role in the interaction between drivers and their vehicles. With its new 3D display products, Bosch is responding to this trend.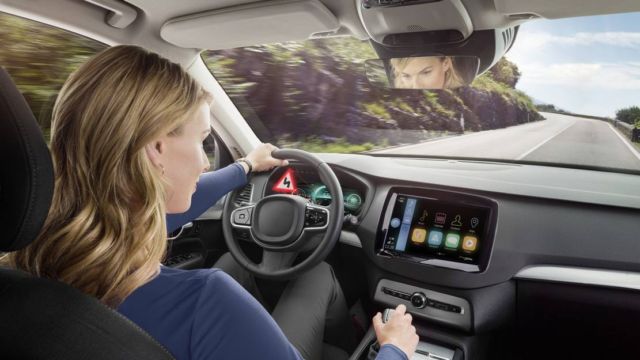 The products use passive 3D technology to generate a realistic three-dimensional effect that allows visual information to be grasped faster than when displayed on conventional screens. "Displays are increasingly becoming interactive systems that can better anticipate drivers' individual needs," says Dr. Steffen Berns, president of Bosch Car Multimedia. "There is huge business potential for Bosch here." Forecasts suggest that the global vehicle display market will double from 15 billion dollars (13.4 billion euros) to 30 billion dollars (26.7 billion euros) by 2025 (source: Global Market Insights). Whether curved, equipped with organic LEDS (OLEDs), or freely configurable – Bosch regularly sets the benchmark for vehicle displays.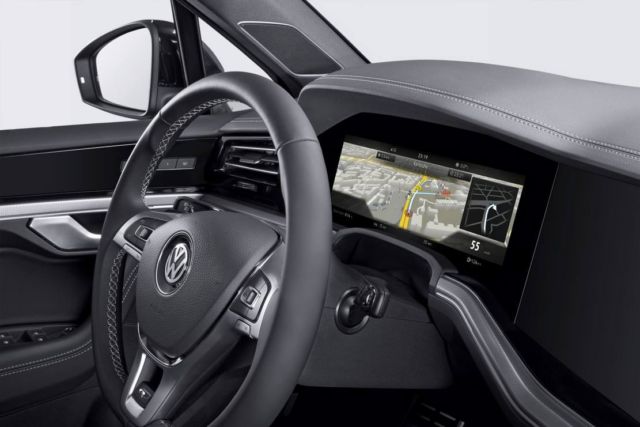 3D displays are the latest trend for vehicle cockpits. On the movie screen, a 3D effect serves primarily to enhance a film's entertainment value. But in a vehicle, it's a different case. "The display's depth of field means drivers can grasp important visual information faster, whether from an assistance system or a traffic-jam alert," Berns says. "Alerts that seem to jump out of the display are much more obvious and urgent." When parking, moreover, the rear-view camera image is more realistic, allowing obstacles to be detected earlier. And drivers can get an even better idea of how much space they have left between the rear fender and, say, a parking garage wall. When navigating street canyons, this 3D effect also plays a decisive role, as the spatial depth of the map display makes it immediately clear which building marks the next turn. For its new display, Bosch makes use of a passive 3D technology, which works completely without additional features such as eye tracking or 3D glasses.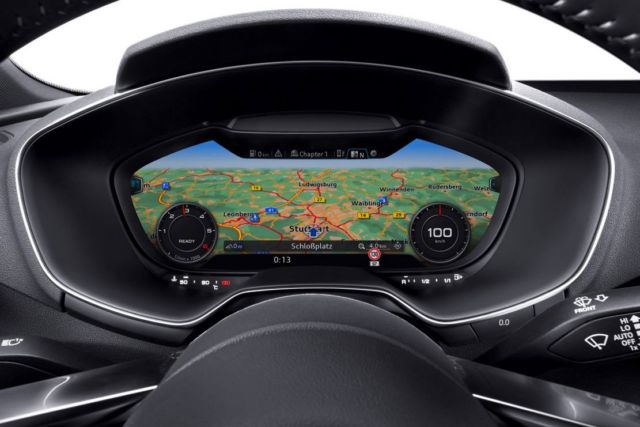 Images credit Bosch
source Bosch