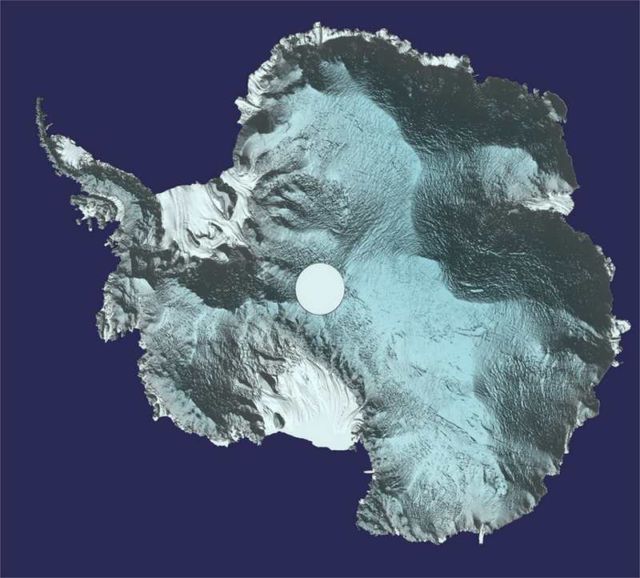 Around 250 million measurements taken by ESA's CryoSat over the last six years, have been used to create a unique 3D view of Antarctica.
This 3D view of the frozen Continent offering a snapshot of the undulating surface of this vast ice sheet.
Above, Antarctica in 3D.  Credit ESA
CryoSat's radar altimeter detects tiny variations in the height of the ice across the entire continent, including on the steeper continental margins where the vast majority of ice losses occur.
Importantly, the satellite's orbit takes it to latitudes within 200 km of the north and south poles – closer than other Earth observation satellites.
Naturally, the mission is also used to map changes in the thickness of ice floating in the polar oceans, which is particularly important for the Arctic.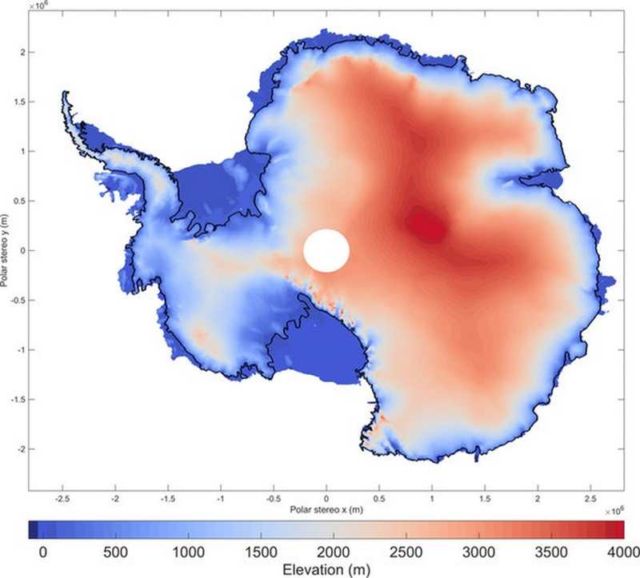 Ice height.  Credit ESA
This new 'digital elevation model' was revealed at this week's gathering of CryoSat scientists in Banff, Canada.
Tom Slater, researcher at the UK Centre for Polar Observation and Modelling (CPOM), said, "We used around 250 million measurements taken by CryoSat between 2010 and 2016 to create the most comprehensive picture of Antarctic ice elevation currently available."
source ESA