World's first ship tunnel would link two fjords on either side of the Stad Peninsula, in Norway.
Stad Ship Tunnel, a proposal by architecture studio Snøhetta, allowing ships to bypass the "most exposed, most dangerous" waters on the Norwegian coast.
The tunnel would measure 1.7 kilometers, 36 meters wide and 49 meters tall, large enough to accommodate big boats.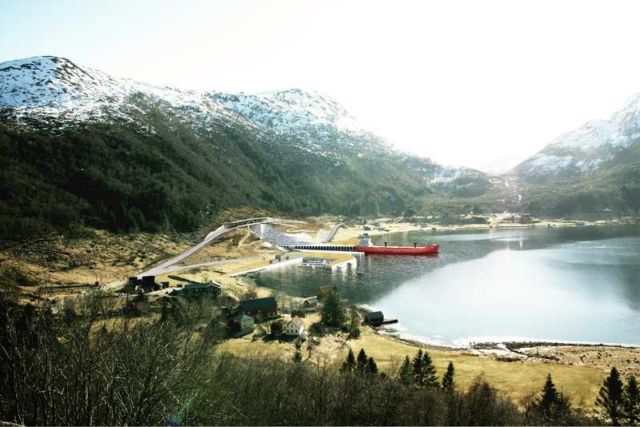 Ships will navigate more safely through the very exposed Stadhavet Sea.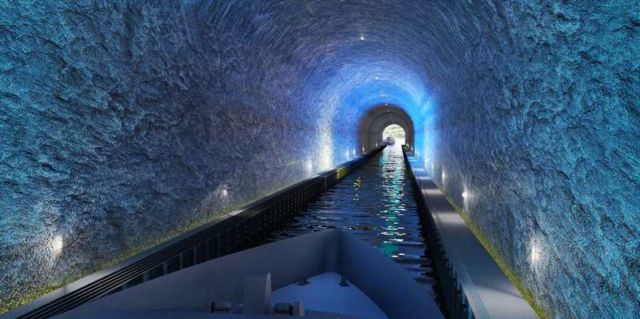 NOK 1 billion has been earmarked for the project in the second half of the planning period for NTP 2014-2023, and the project will potentially start after 2018.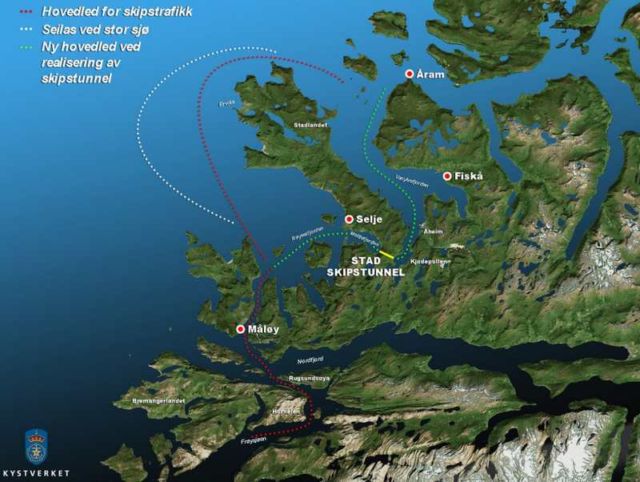 Images credit Snøhetta
source Norwegian Coastal Association