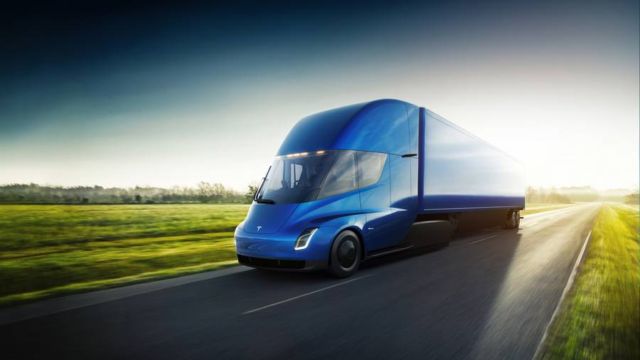 Tesla has expanded their range and instead of just making e-cars, the company just unveiled a new electric semi truck.
Semi truck is another creation to Musk's vision of an electric world, where vehicles and homes are powered by clean energy. Tesla Semi Truck is here with a stunning 500-mile driving range.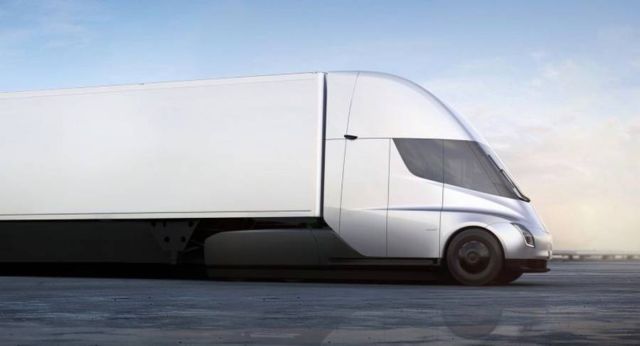 The cabin is designed specifically around the driver, with full standing room.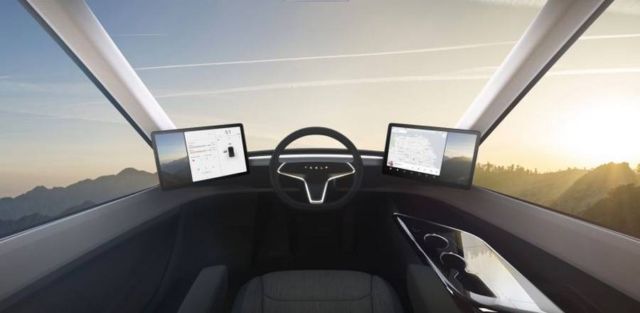 Without a trailer, the Tesla Semi achieves 0-60 mph in five seconds, compared to 15 seconds in a comparable diesel truck. It does 0-60 mph in 20 seconds with a full 80,000-pound load, a task that takes a diesel truck about a minute. Most notably for truck drivers and other travelers on the road, it climbs 5% grades at a steady 65 mph, whereas a diesel truck maxes out at 45 mph on a 5% grade. The Tesla Semi requires no shifting or clutching for smooth acceleration and deceleration, and its regenerative braking recovers 98% of kinetic energy to the battery, giving it a basically infinite brake life. Overall, the Semi is more responsive, covers more miles than a diesel truck in the same amount of time, and more safely integrates with passenger car traffic.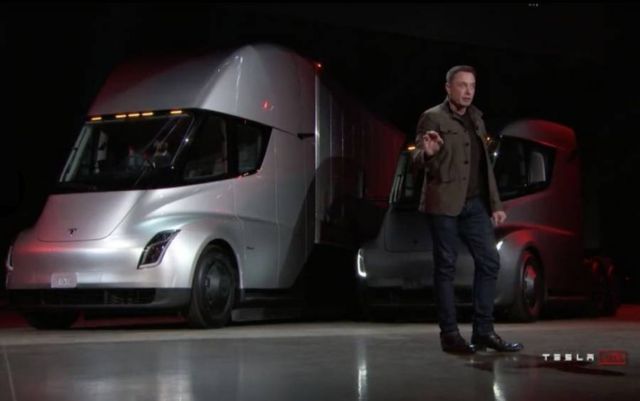 Unlike other trucks, the Semi's cabin is designed specifically around the driver, featuring unobstructed stairs for easier entry and exit, full standing room inside, and a centered driver position for optimal visibility. Two touchscreen displays positioned symmetrically on both sides of the driver provide easy access to navigation, blind spot monitoring and electronic data logging. Built-in connectivity integrates directly with a fleet's management system to support routing and scheduling, and remote monitoring. Diesel trucks today currently require several third party devices for similar functionality.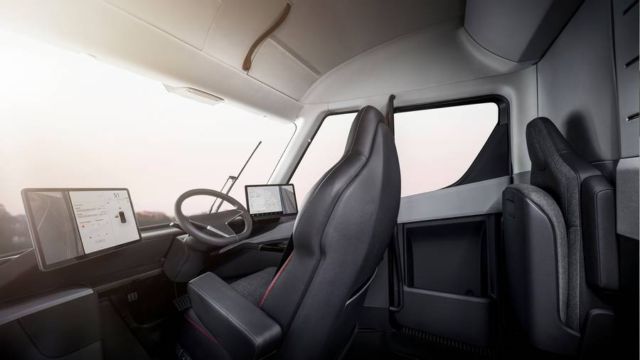 Tesla Semi truck and Roadster event in 9 minutes
Walmart already announces plans to test Tesla's Semi electric trucks:
"We have a long history of testing new technology – including alternative-fuel trucks – and we are excited to be among the first to pilot this new heavy-duty electric vehicle. We believe we can learn how this technology performs within our supply chain, as well as how it could help us meet some of our long-term sustainability goals, such as lowering emissions."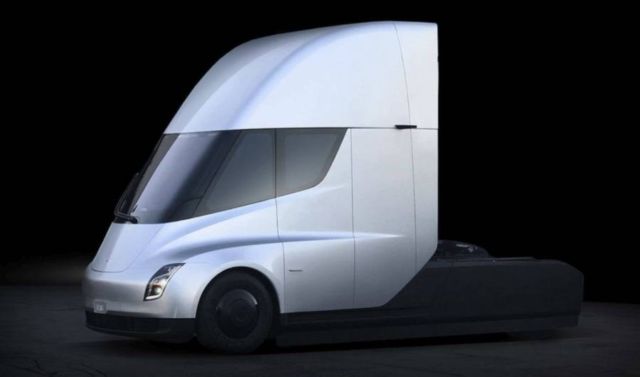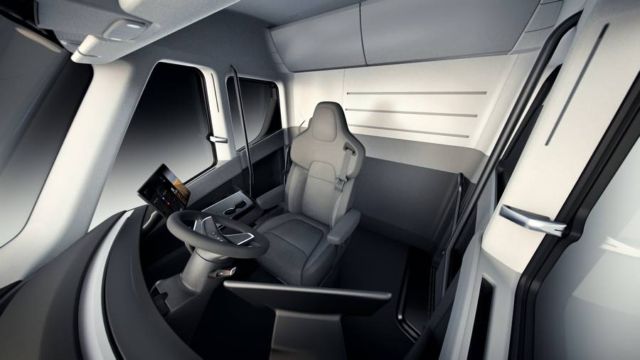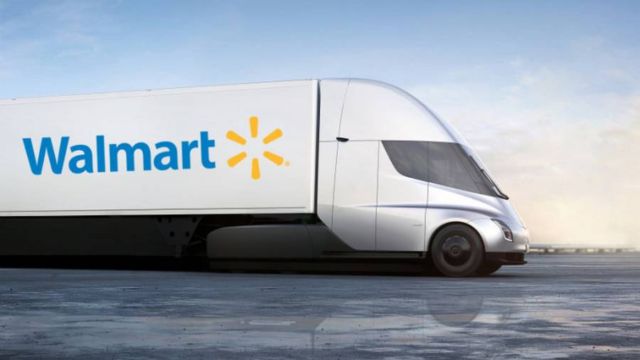 source Tesla