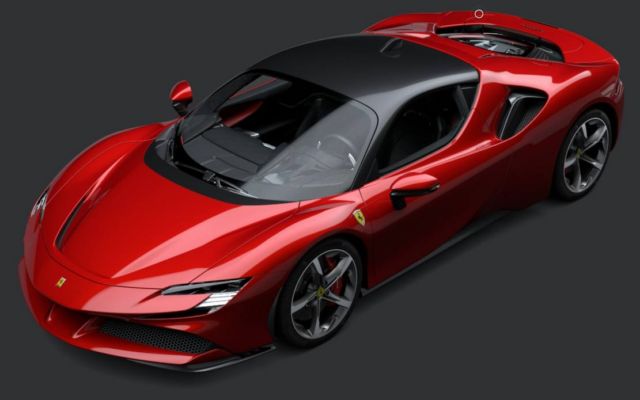 The Ferrari new  SF90 Stradale is a 986-horsepower plug-in hybrid sports car.
The Ferrari SF90 Stradale marks a new chapter in Ferrari history with the introduction of the first series production PHEV delivering 1,000 CV and a maximum speed of 340 km/h.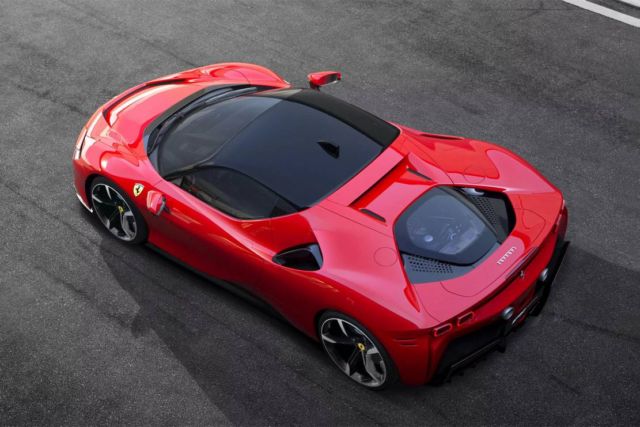 The car's name encapsulates the true significance of all that has been achieved in terms of performance. The reference to the 90th anniversary of the foundation of Scuderia Ferrari underscores the strong link that has always existed between Ferrari's track and road cars.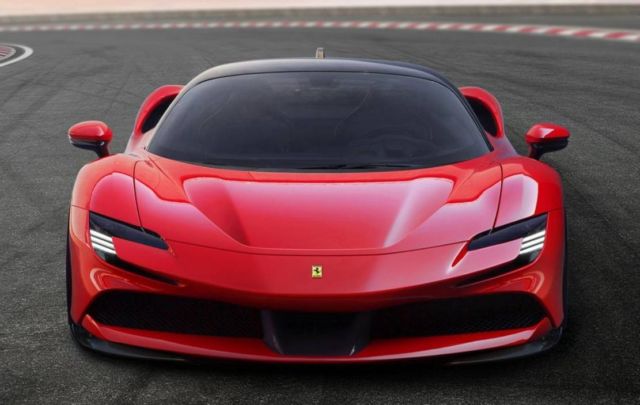 A brilliant encapsulation of the most advanced technologies developed in Maranello, the SF90 Stradale is also the perfect demonstration of how Ferrari immediately transitions the knowledge and skills it acquires in competition to its production cars.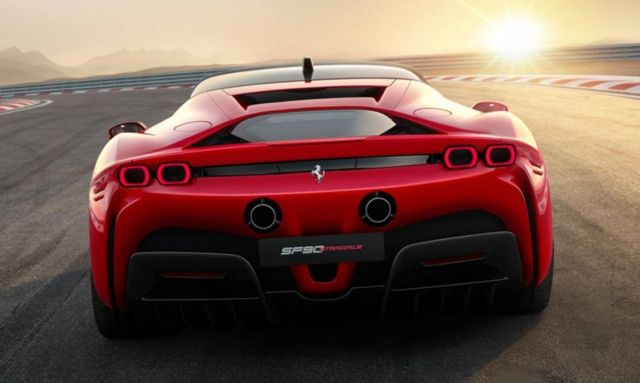 The SF90 Stradale is the first ever Ferrari to feature PHEV (Plug-in Hybrid Electric Vehicle) architecture which sees the internal combustion engine integrated with three electric motors, two of which are independent and located on the front axle, with the third at the rear between the engine and the gearbox.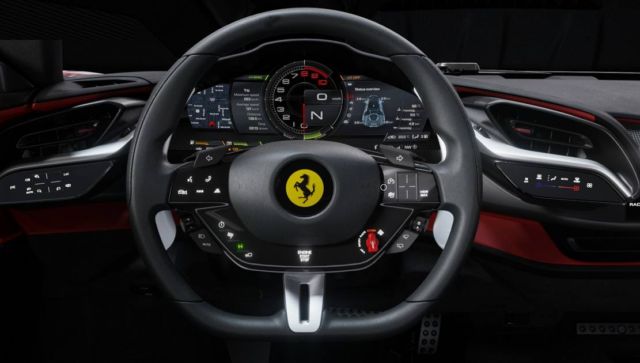 The internal combustion engine, gearbox, turbo-charged air, battery pack and electric motors, the inverters and charging systems and brakes all need cooling. Meticulous attention was paid to the design of the engine bay which houses both the usual internal combustion engine systems that generate temperatures of nearly 900°C, and highly temperature-sensitive electronic components.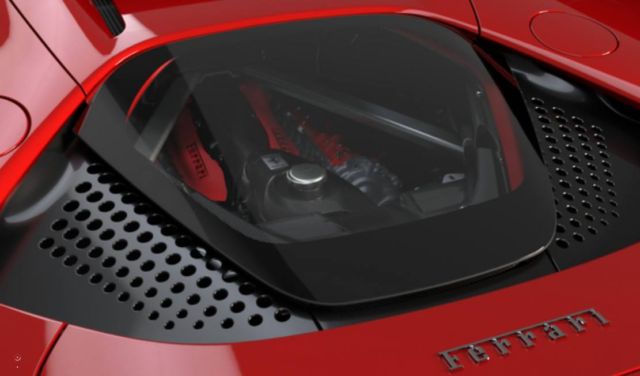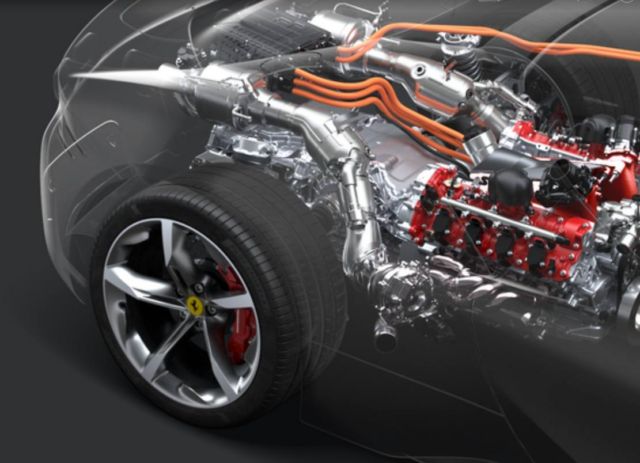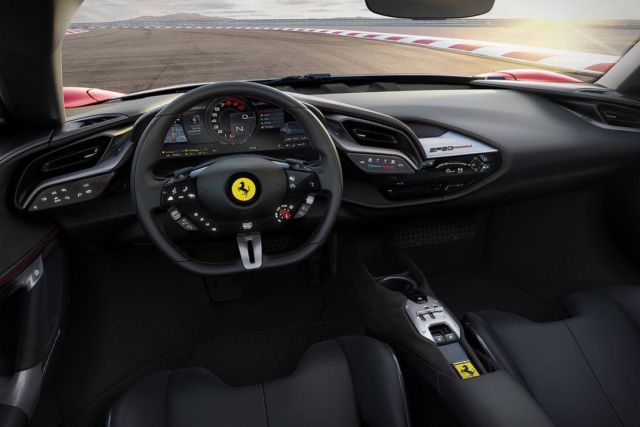 source Ferrari