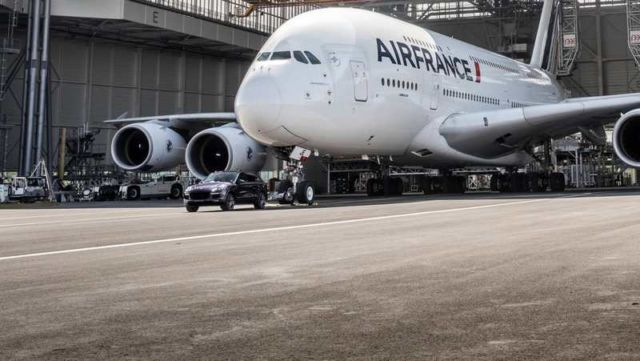 A standard Porsche Cayenne has successfully towed an Air France Airbus A380 weighing 285-tonnes!
The Cayenne, driven by Porsche GB technician Richard Payne, towed the aircraft over a distance of 42-metres at Paris Charles de Gaulle Airport, to set a new Guinness World Records title for Heaviest aircraft pull by a production car, by a margin of 115-tonnes.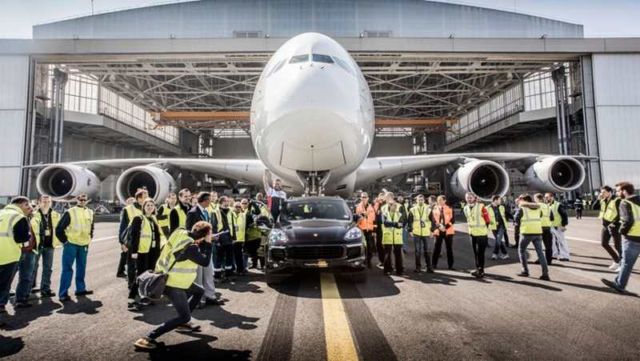 Air France devoted its state-of-the-art engineering hangar and one of its fleet of 10 A380 aircraft to the project. The 60,000 square meter hangar, which is large enough to house over 3,000 examples of the Cayenne (or one very big aircraft), was designed specifically to house the Air France Airbus A380.
Images credit Porsche
source Porsche