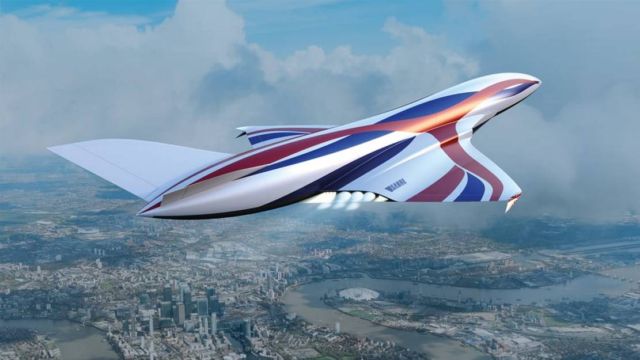 With a new hypersonic engine developed by UK scientists, travelers could fly from Britain to Australia in just four hours by the 2030s.
The British and Australian space agencies announced they're working together to build a "space plane," that could fly passengers from Sydney to London in four hours.
Referred to as a "world-first Space Bridge," a joint project between the space agencies of Australia and the UK. Reaction Engines Limited.
Above, the space plane.  Credit Reaction Engines Limited
The aircraft, that will use a new hypersonic engine known as a Synergetic Air-Breathing Rocket Engine (SABRE), is being built by Oxfordshire business Reaction Engines.
The hybrid hydrogen air-breathing rocket, will allow a plane to fly at Mach 5.4, more than twice the speed of Concorde, and then speed up to to Mach 25 in space.
Graham Turnock, head of the UK Space Agency, said:
"When we have brought the SABRE rocket engine to fruition, that may enable us to get to Australia in perhaps as little as four hours.
This is technology that could definitely deliver that. We're talking the 2030s for operational service, and the work is already very advanced."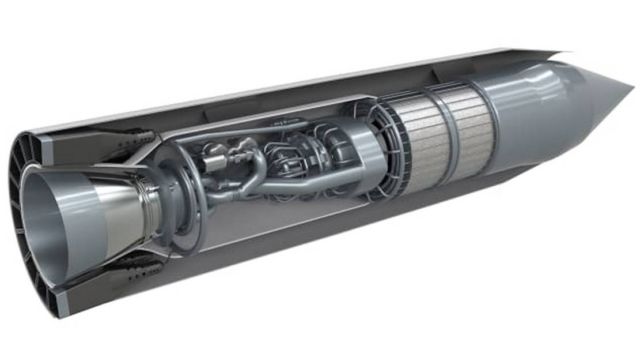 Reaction Engines says SABRE combines the fuel efficiency of a jet engine with the power and high-speed ability of a rocket.  Credit Reaction Engines
Mark Thomas, Reaction Engines' CEO, explains:
"This is a hugely significant milestone which has seen Reaction Engines' proprietary precooler technology achieve unparalleled heat transfer performance.
The HTX [precooler] test article met all test objectives and the successful initial tests highlight how our precooler delivers world-leading heat transfer capabilities at low weight and compact size."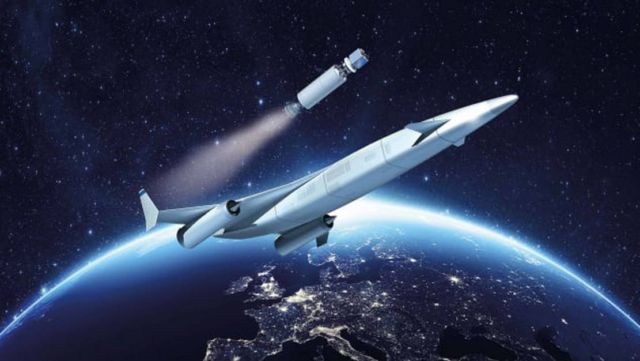 The Sabre could dramatically reduce intercontinental flight times.  Credit Reaction Engines
source CNN