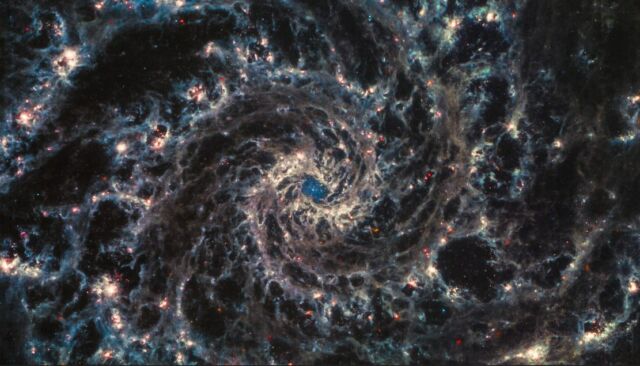 New stunning image of M74/NGC628 Galaxy from NASA's James Webb Space Telescope.
The James Webb Space Telescope captured an astonishing image of the centre of the spiral galaxy NGC 628, which might disclose significant information about how dust interacts in galaxies.
The galaxy Messier 74 (M74) shines about 32 million light years away in the constellation Pisces.
The image is a combination of three sets of data from JWST's mid-infrared instrument team at various wavelengths. Gabriel Brammer, a researcher at the University of Copenhagen in Denmark who is not involved with the study, downloaded the data and converted each of the infrared wavelengths to red, green, and blue before merging them to create this amazing image.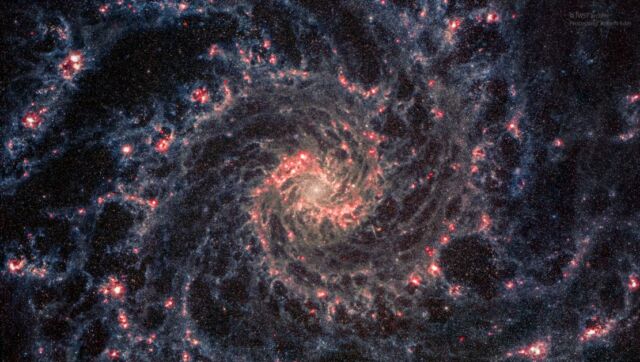 The colorized combination of image data sets is from two of Webb's instruments NIRcam and MIRI, operating at near- and mid-infrared wavelengths. It reveals cooler stars and dusty structures in the grand-design spiral galaxy only hinted at in previous space-based views.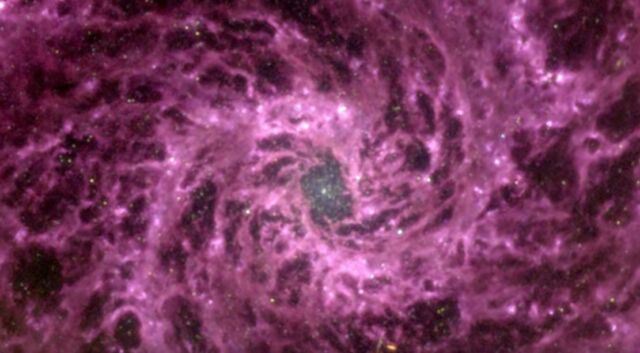 source APOD