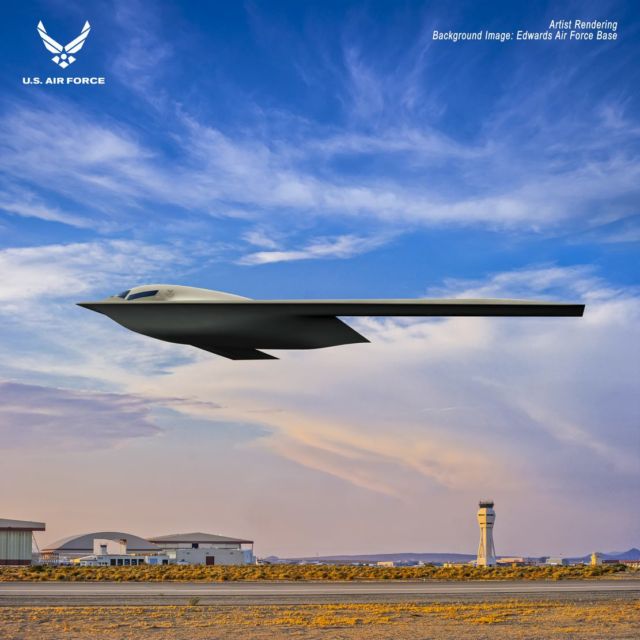 US Air Force reveals new image of the B-21 Raider stealth nuclear bomber.
Air Force releases new picture of its classified $600 million Northrop Grumman B-21 Raider stealth bomber.
The B-21 Raider is expected to be in service in five years. It will have two-person crew, and also be capable of uncrewed operations.
Shown is a B-21 Raider artist rendering graphic. The rendering highlights the future stealth bomber with Edwards Air Force Base, Calif., as the backdrop. Designed to perform long range conventional and nuclear missions and to operate in tomorrow's high end threat environment, the B-21 will be a visible and flexible component of the nuclear triad.
The B-21 program continues to execute the Engineering and Manufacturing Development phase and is focused on scaling the manufacturing infrastructure and capacity across the industrial supply base to prepare for low rate initial production.
"Nuclear modernization is a top priority for the Department of Defense and the Air Force, and B-21 is key to that plan," said Randall Walden, Air Force Rapid Capabilities Office director. "The built-in feature of open systems architecture on the B-21 makes the bomber effective as the threat environment evolves. This aircraft design approach sets the nation on the right path to ensuring America's enduring airpower capability."
Image credit Northrop Grumman
source US Air Force