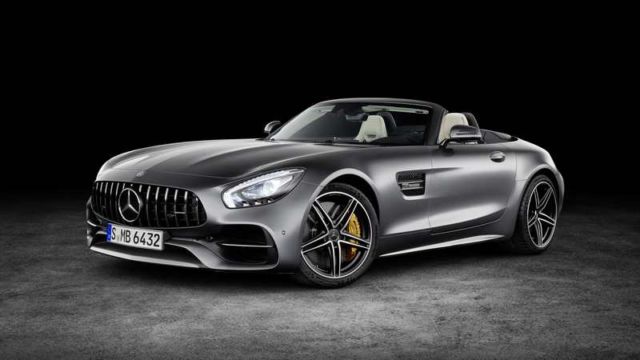 Open-top driving performance, Mercedes-Benz original.  The new AMG GT C Roadster.
Shortly after the world premiere of the AMG GT R, the sports car and performance brand from Affalterbach is presenting two exciting roadster variants of the two-seater sports car. Alongside the AMG GT Roadster, the AMG GT C Roadster enhances the portfolio with a completely new model variant.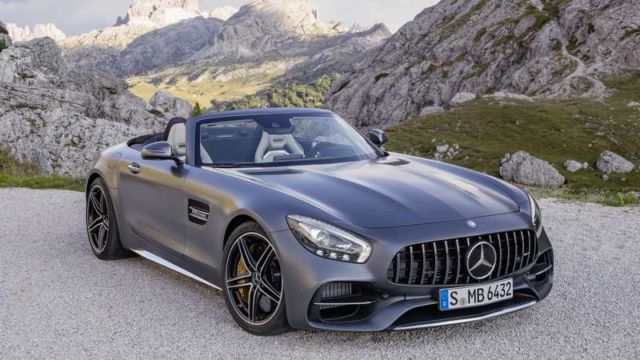 Tobias Moers, Chairman of Mercedes-AMG GmbH, said:
"With our two Roadster models, we are strategically expanding the AMG GT family by two exciting variants. With the AMG GT C Roadster, we are also introducing a new model variant to which we have transferred main performance-related components from our top sports car, the AMG GT R. The result: a highly dynamic driving experience in a very exclusive ambience, coupled with that pure roadster feeling."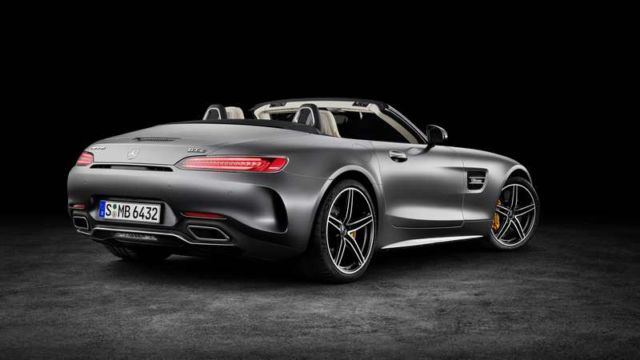 With the AMG GT C Roadster, Mercedes-AMG is introducing a further output level of the 4.0-litre V8 biturbo, thereby underlining the exclusive character of the new model. At 410 kW (557 hp), the peak output is 35 kW (47 hp) above that of the AMG GT S and 20 kW (28 hp) below the Mercedes-AMG GT R. The maximum torque of 680 newton metres is available from 1900 to 5750 rpm. A sprint from zero to 100 km/h is absolved in 3.7 seconds, and this fulminating acceleration only ends at the top speed of 316 km/h.