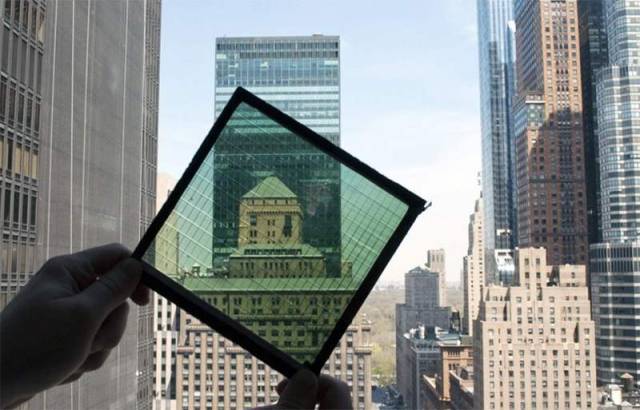 Scientists developed a new solar windows coating that could generate 50 times more energy than conventional photovoltaic arrays.
Images credit SolarWindow
The team at SolarWindow Technologies developed modules that can produce more than 50 times more power than rooftop solar panels, when modeled for an installation on a single 50-story building.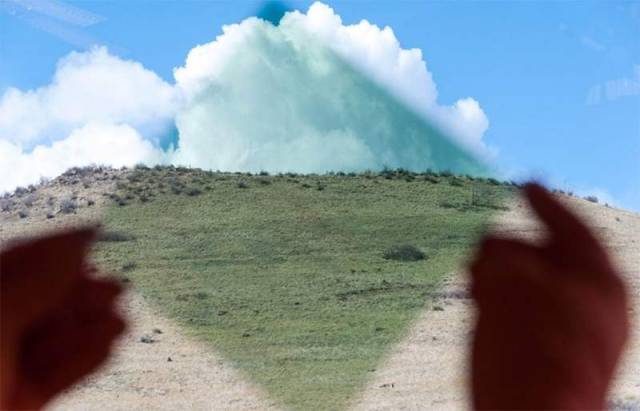 Patrick Sargent, SolarWindow Advisor and former Photovoltaics Cover Technology Leader at one of the world's largest glass producers, where he manufactured glass for solar energy applications, said:
"One of the most impressive features about SolarWindow™ is how it's being developed for direct integration with existing fabrication and glass manufacturing processes using high speed and large-area coating methods.
We don't need to disrupt the primary manufacturers' $30-$80 million dollar float or fabrication lines to incorporate SolarWindow processes. Our coatings can be applied at the glass plant after the glass is manufactured, cut, and edged, if required. Nobody – ever – has achieved this type of technology or product before."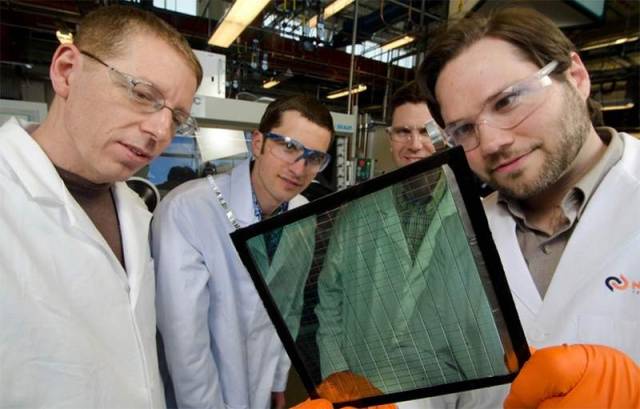 source SolarWindow